Six Theories of the Jamie Collins Trade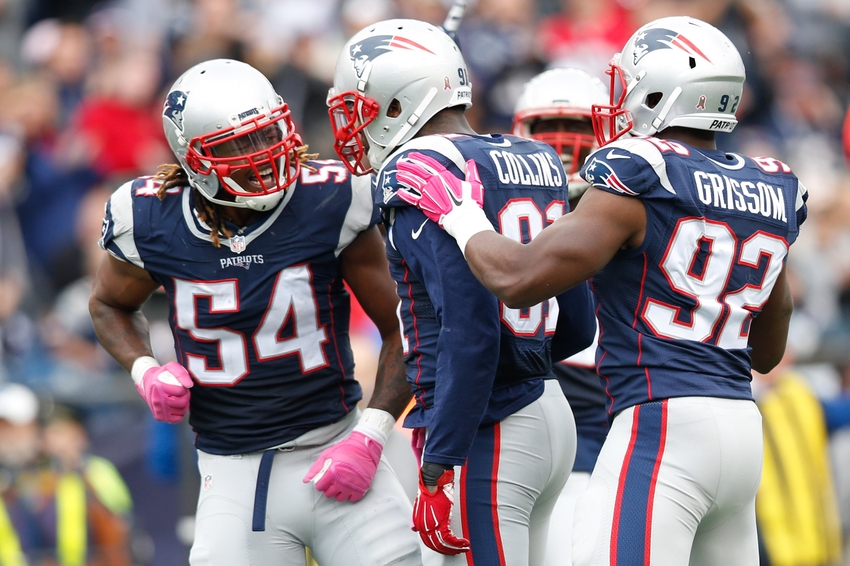 The Patriots shockingly traded Pro-Bowl Linebacker Jamie Collins on Monday.
The trade had an even more surprising twist in that they only received a compensatory 3rd round pick, which may end up being a 2018 fourth rounder instead. Most surprising of all is that since this is Collins' contract year, the Patriots would likely receive a third round compensatory pick anyways if he left in free agency. So why would the Patriots make the trade?
Theory #1: Jamie Collins may be a locker room cancer.
The Patriots have no tolerance for players who cause issues in team chemistry. There is a good chance that the Patriots might have cut him anyways because of his antics in the locker room, and wanted to get a pick out of it, while maybe protecting from having him sign with a contender. This is the most likely option.
Theory #2: The contract talks got out of hand.
Collins reportedly asked for Von Miller money. The Patriots reportedly offered a hefty $11 Million per year, but Collins rejected it. With Malcolm Butler, Donta Hightower, Logan Ryan, Jabaal Sheard, and Martellus Bennett all in contract years, Belichick maybe wanted to send a message that player have to choose between talking a pay cut and being on a contender or playing for the Browns.
Theory #3: It's not over yet.
Belichick has someone else he's about to trade for, trade away, sign, or unveil. Maybe they trade away Logan Ryan, who has recently been replaced by Eric Rowe in many situations. Maybe they unveil Barkevious Mingo, who looked great at linebacker in the preseason, but has yet to prove himself on the Patriots defense. Whatever it is, Belichick isn't done making moves.
Theory #4: Belichick knows something we don't.
Maybe Collins has some sort of drug history we don't know of. He could be a criminal. There's likely something we don't know about his mysterious "illness" which sidelined him for a couple of games last season. If this is true, then the Browns were willing to take the risk, and Belichick pounced on any offer he could get.
More from With the First Pick
Theory #5: This is the master plan of the evil genius.
Let's say there's nothing wrong with Collins, except that he costs too much. Let's say that Belichick wants to keep him. Well, Belichick might have traded him away to a bad team so that he looks bad. This might cause him to cost less in Free Agency. Meanwhile, he makes Elandon Roberts or Barkevious Mingo look like a solid starter, and trades them away for draft picks. In the end, Belichick gets Collins back for less money and with draft picks, too. (If you think there's no chance this is true, I was inspired by LeGarrette Blount's ventures in Pittsburgh.)
Theory #6: Belichick wanted to spite the league.
He's still mad about deflategate. NFL Ratings are down. The Patriots are one of the only good teams remaining. Belichick dumped off a good player onto a bad organization, likely causing the ratings league-wide to drop further. The lower the ratings, the higher the chance that Goodell gets canned.
This article originally appeared on