SideLion Report Staff Picks Week 12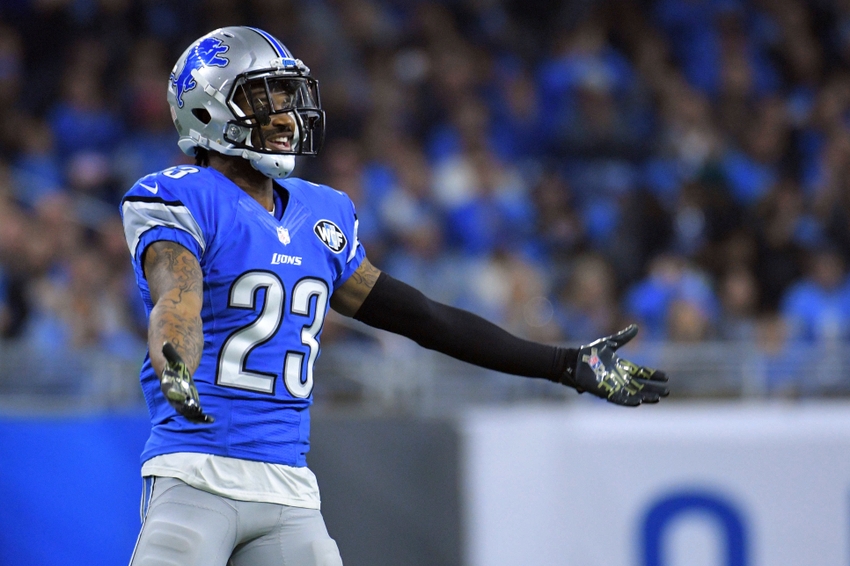 SideLion Report's Week 12 Picks: Thanksgiving Edition
The Lions play their annual Thanksgiving game today against the division-rival Minnesota Vikings. Last week, Detroit came back in the fourth quarter for their 6th win of the season over the Jacksonville Jaguars. Our SideLion Report writing staff gives their thoughts on the Lions-Vikings game, along with picking an additional game from around the NFL. Al is still on top at 5-3, while the rest of us try and play catch up. So check out our picks, grab some turkey, and get ready for some high-stakes Lions football on Thanksgiving!
Al Stahl (5-3)
Minnesota-16, Detroit-9.
Detroit's defense may finally be turning a corner now that they're healthy. They're still an average unit at best, though. Luckily, they face an absolutely putrid offense this week that the team is already familiar with. The defense won't be great, but it'll pull its weight. The issue will be with the offense. Anyone who watched these two teams last week knows that the Vikings' defense is back to pressuring the quarterback and making plays while the Lions' offense is basically sputtering. I don't think the Lions will be ready for Minnesota and it'll show on the scoreboard.
Injuries may play a bigger role in this game than they did a couple weeks ago as Minnesota is now the team that's banged up and the Lions, as mentioned before, are largely healthy but the offensive line did not inspire much confidence last week against a very pedestrian unit from Jacksonville. Also keep an eye out on special teams. There's going to be a big return on Thursday and your guess is as good as mine as to who it will come from. The Lions' Andre Roberts has come up big twice already this season, but the real special teams impact may rely on whether or not Don Carey is a full go on Thursday.
Washington-27, Dallas-24.
Kirk Cousins is having a downright great year and Washington has only lost one game since these teams met in Week 2 (a 27-23 Dallas victory). That was the start of the Cowboys' run of 9 straight wins and a 2 game lead in the NFC East. A win against the Cowboys means that the division is suddenly a whole lot closer. Washington would likely need a little help from the Giants (and maybe the Eagles), but the division wouldn't be out of reach.
A loss on Thursday and the Redskins are playing for a wildcard spot, plain and simple. I still think the Cowboys have benefitted from a pretty easy schedule, but respect must be given for taking advantage of it. Of their 9 wins, only one opponent has a winning record: Washington. Four of their final six opponents have winning records. The NFC East is not a finished race just yet. -Follow  @LethalSax
Brandon Finley (5-1)
Detroit-24, Minnesota-13.
Locked in a tie for first place in the division, the two 6-4 teams find themselves in two very different situations. Minnesota is fighting off a losing streak and is trying to find what led to the early season success. Detroit, on the other hand, has found ways to win despite hardship and the Lions faithful did not expect to be in this position after the 1-3 start on the season. The key for the Lions
Thursday
will be defense. Minnesota is struggling on offense and it is important that they take advantage and cause problems for Sam Bradford and company. With Ansah and Slay both healthy this team can do just that.
MVP hopeful Matthew Stafford needs to do more of the same as this offense continues to fine tune itself in preparation for a playoff run. If Minnesota wants to win, they need to run the football with success. Wearing down the defense and keeping Stafford off the field will be important, especially late in the fourth quarter. I predict another Lions victory but with a twist, I think we see a 100-yard rusher come from Detroit, the first time since Reggie Bush did it in 2013.
Pittsburgh-35, Indianapolis-24.
Due to Andrew Luck alone, this game may be closer than many expect. Indianapolis was able to hold off a Titans team that has a dominant offensive line and they will need to do the same this week if they want a chance at topping Pittsburgh. Holding Bell to a below average day is key so that the focus can shift to Antonio Brown. If the Colts don't do that early, they won't be very thankful of the consequences. -Follow @Finley_BD
Matt Urben (2-6)
Detroit-19, Minnesota-14.
The Lions continue to overcome fourth quarter deficits, but I think they break their 10-game streak and for once don't have to come back at the end. Minnesota stayed alive with a 30-24 win over the Arizona Cardinals last weekend. Now, both teams sit at 6-4, with the biggest NFC North game of the season. Neither team is out of the Playoff running with a loss, but the winner will have a decided advantage in a race that will likely come down to the final weeks.
Last Thanksgiving, Matthew Stafford lit up a struggling Eagles team for 5 touchdown passes. Unfortunately for Detroit, the Vikings' defense is one of, if not the most talented defense in the entire league. Minnesota is extremely thin at the offensive tackle position, so this could be a big game Lions defensive ends Ziggy Ansah and Kerry Hyder. I see a low-scoring game, with a couple of early touchdown passes being the difference.
New Orleans-28, Los Angeles- 17.
1st-overall pick, Jared Goff, made his NFL debut in last week's loss to the Miami Dolphins. After much anticipation, Goff looked like a rookie making his first start. It's too early to make any assumptions about the former Cal standout. New Orleans (4-6) is down but not out of the NFC Playoff picture. The Rams (also 4-6) are likely playing for the future. After a 3-1 start, the Rams haven't been good enough offensively to win close games. I see the Saints playing with desperation and picking off the young Goff multiple times and pulling away early. -Follow @MattUrben88
Jack Ozark (4-4)
Detroit-27, Minnesota-24.
Last week I thought Detroit was going to blow the Jags out of the water. I was wrong. And after being wrong about how this team will perform pretty often I'm going to be a little more rational this week. The Lions are not going to blow the Vikings out, and now I understand this isn't that type of team. Still, I have faith that this team is actually good now. They have won enough games this season they weren't supposed to and that's enough proof to me. Old Lions teams never did that, and they never won ugly games like they did last Sunday.
I think they shook off the bye week rust last week, so they will be just as good as they were when they played Minnesota a few weeks ago. However, this time they are at home in front of a Thanksgiving crowd, which trumps any other Detroit regular season crowd. So Sam Bradford better have learned how to play under pressure if he wants to win this one, because the fans are going be buck wild as they cheer extra loud to make more room for turkey. Last season Detroit won on Thanksgiving, and I see them keeping that tradition going this week as they create a bigger gap in the NFC North division lead. -Follow @J_zark
Like the SLR Facebook Page Here!
More from SideLion Report
This article originally appeared on