Should we be worried about Michael Bennett's toe?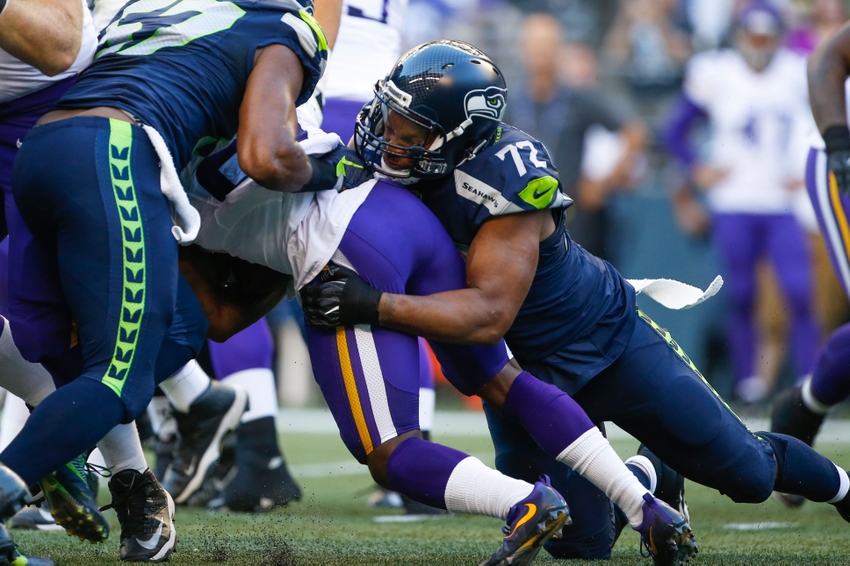 Seahawks defensive star Michael Bennett is seeing a specialist about his ailing toe. Is it a major cause for concern?
Reports surfaced yesterday that Seahawks Pro Bowl defensive lineman Michael Bennett was in California seeking treatment on a problem he's having with one of his big toes.
How severe is the injury and how concerned should the Seahawks be about their best D-lineman?
While Bennett has missed two practices this week dealing with his owie, there's no need to panic……yet.
This is something he's dealt with in the past.
Pro Bowl DE Michael Bennett has missed last 2 #Seahawks practices. Treatment in California for swollen toe. Had it 2015, got Dec injection

— Gregg Bell (@gbellseattle) August 31, 2016
In fact, Bennett did get an injection on that same toe the Wednesday before the game at Arizona January 3rd. He said at the time his pain level was a "10 out of 10" but played the entire game and was even in on a sack.
The Seattle Time Bob Condotta dug deep into the toe issue back then and Bennett actually revealed that he's been fighting through it for five years. "Hasn't slowed me down,'' he said. "Just played through it.''
Asked what the specific injury is, Bennett laughed and said, "I don't know. I'm not a doctor. I just know I'm dealing with pain, and it hurts.I don't know the actual prognosis of it, but it's a painful injury and I've been dealing with it for a while.''
But as much as Bennett want's to brush it off, how worrisome is this? As Bennett gets older and the mileage on that toe increases, could it ultimately be something that affects his performance or availability?
The fact he's dealing with it now, coupled with what we know about the injection he had before the season finale last year, gives hope that he'll be ready for the regular season opener a week from Sunday. We all know Bennett is fighting for a new contract. If he can play, he'll play.
But for the Seahawks to contend for a Super Bowl in 2016, they need an effective Michael Bennett.
Even if it's with only nine good toes.
More from 12th Man Rising
This article originally appeared on