Should Dak Prescott or Tony Romo be the Cowboys quarterback?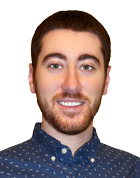 For the second straight season, the Dallas Cowboys have a Tony Romo problem at quarterback. Only this year, it's a good situation, not a bad one.
In 2015, the Cowboys started three quarterbacks not named Romo. This season, with Romo sidelined due to a broken bone in his back, they've started one: Dak Prescott. 2016 has a completely different narrative as fans are no longer anxiously awaiting Romo's return as they were last year. Instead, they're clamoring for Prescott to remain the starter for the rest of the season.
The rookie has certainly made the case for that to happen, but let's not forget just how good Romo is when healthy. Sure, the Cowboys are 4-1 under Prescott, but Dallas won 12 games with No. 9 under center in 2014 with a similar game plan: run the ball and play bend-don't-break defense.
Prescott's stellar play has created a heated debate regarding Dallas' quarterback situation. Do the Cowboys stick with Prescott when Romo returns in a few weeks, or does Jason Garrett put him back on the sidelines?
There's a very logical case to be made for both situations, and I'm here to break each side down. Regardless of what the Cowboys decide, it won't be an easy choice to make – and that's a good problem to have.
The case for Tony Romo to start
He's more experienced
The NFL is a league where young players get the chance to play immediately. First-round picks are expected to come in and contribute from Day 1, but that doesn't always mean younger is better. Experience goes a long way in the NFL, particularly at quarterback. There's a reason only one quarterback under the age of 24 has started a Super Bowl in the past 10 years, and that was Ben Roethlisberger in 2006. Prior to that, Dan Marino in 1985 was the only other 23-year-old to start in one.
Prescott is youthful and exciting at 23 years old, but he hasn't done enough to prove he can handle the pressure and brunt of a schedule towards the end of the season – let alone a deep playoff run. Romo has the experience in late-game situations and has eight postseason touchdowns to just two interceptions. His experience is something Dallas will need down the stretch.
He's a better quarterback
Put simply, Romo is the better quarterback. He holds franchise records for just about every relevant passing statistic and is one of the most accurate quarterbacks in NFL history. He has the third-highest passer rating of all time and is fourth in completion percentage. Those are numbers no sane person can argue with. In his past five seasons, Romo has thrown 129 touchdowns and 55 interceptions. Take out his injury-filled 2015 campaign and his numbers are even better.
There's simply no debate that Romo is the more effective passer, and while he may turn it over more, he also throws more touchdowns. Prescott has four scores through the air in five games. By comparison, Romo has 10 career games with at least four touchdown passes.
The Cowboys are 15-4 in his last 19 starts
Romo takes a lot of heat for folding in big games and not winning as much as he should. That narrative is abundantly false, and his numbers are there to back it up. Romo is 78-49 in his career, and he's been almost impossible to beat recently. In his last 19 regular starts, the Cowboys are 15-4. In those games, he's thrown 39 touchdowns and just 16 interceptions, completing 69.6 percent of his passes while averaging a whopping 8.3 yards per attempt. The Cowboys were legitimate Super Bowl contenders two years ago, and would have been last season if he and Dez Bryant didn't get injured. Romo is a proven winner.
If he plays well, it increases his trade value
At the moment, Romo's trade value isn't much more than yours or mine. No one knows for sure how he'll return from this latest injury, which makes him nearly impossible to trade. If he returns from it and thrives, his trade value goes up astronomically, should the Cowboys opt to go that route. A team like the Jets could use a veteran to fulfill their win-now mentality, because Ryan Fitzpatrick simply isn't getting it done.
I'm not suggesting Dallas would trade Romo this season, of course, but it's a move the front office could consider in the offseason. If the Cowboys stick with Prescott the rest of the way, no team would be willing to give up more than a sixth-round pick for Romo. If he comes in and plays as well as he did in 2014, the Cowboys could fetch a first- or second-rounder.
Reasons Prescott should keep his job
The team is 4-1 this season
If it ain't broke, don't fix it. That's the mentality many fans – and probably players – have right now, and it's not a wrong way to view this situation. The Cowboys have been a pleasant surprise, having won four games in a row and holding the top spot in the NFC East. The offense is playing well right now and Prescott has showed poise and confidence, even when faced with a deficit on the scoreboard.
It's hard to win in the NFL, and when you have a formula that has produced four victories in five games, why would you change it? Everyone from Jason Witten to Ezekiel Elliott has bought in to Prescott as the leader of the team, and it will be hard to change that should he keep succeeding.
He doesn't turn the ball over
Prescott has committed exactly one turnover this season, and it came in Sunday's blowout against the Bengals. He still has yet to throw a single interception, and is quickly approaching Tom Brady's record for the most pass attempts without a pick to start a career. That significant lack of turnovers is something the Cowboys didn't always have with Romo at the helm, though he improved greatly in recent years. In four games last season, Romo turned it over eight times.
Prescott had zero turnovers in his first four games of 2016. That's a big difference, especially for a defense that isn't dominant and relies on the offense to win the time-of-possession battle. Prescott's ability to protect the ball extends drives for Dallas, and it's a reason they lead the league in 10-play drives.
The offense is built for his style of play
Prescott and Romo aren't similar quarterbacks. Dak is a mobile guy who is significantly better outside the pocket when he is a threat to take off and run. Romo, on the other hand, is one of the best escape artists in the NFL, but he succeeds more from the pocket. This is noteworthy because the Cowboys have tailored the offense for Prescott's style. They often move the pocket for him, give him a handful of zone-reads each week, and run more plays with underneath routes.
It's not necessarily as explosive or dynamic as the one Romo runs, but it has worked the past five weeks. Elliott is getting the touches he deserves, and Prescott's running ability have helped him break big runs on several occasions – notably on his 60-yard gallop. Should Romo return to the lineup, routes for receivers would change, as would protection assignments up front. Elliott would probably see fewer carries, too.
His numbers are similar to Romo's in 2014
One of Romo's best seasons came in 2014 when he threw 34 touchdown passes and nine interceptions. He racked up 3,705 yards through the air and completed 68.6 percent of his passes – the third-highest mark of his career. I'm mentioning this because Prescott's numbers this season are eerily similar to Romo's through five games in 2014.
Romo: 4-1, 69.2 completion percentage, 1,260 yards, nine touchdowns, five interceptions and a passer rating of 98.5
Prescott: 4-1, 69.0 completion percentage, 1,239 yards, four touchdowns, no interceptions and a passer rating of 101.5.
Prescott also has three touchdowns on the ground, giving him seven for the year. Romo posted one of the best campaigns of his career after starting that way, so why can't Prescott put up similar numbers?
Regardless of which way the Cowboys go — and they'll likely turn to Romo out of respect for him — they're a good football team. They're going to win a bunch of games this season with either quarterback under center.
Check this out. This is 2014 #Romo versus Dak through five games: pic.twitter.com/uAIN3P9ZXJ

— Mark Lane (@therealmarklane) October 10, 2016