Sheppard's Surprise: New York Giants Pick Kelvin After Brinkley Gets Cut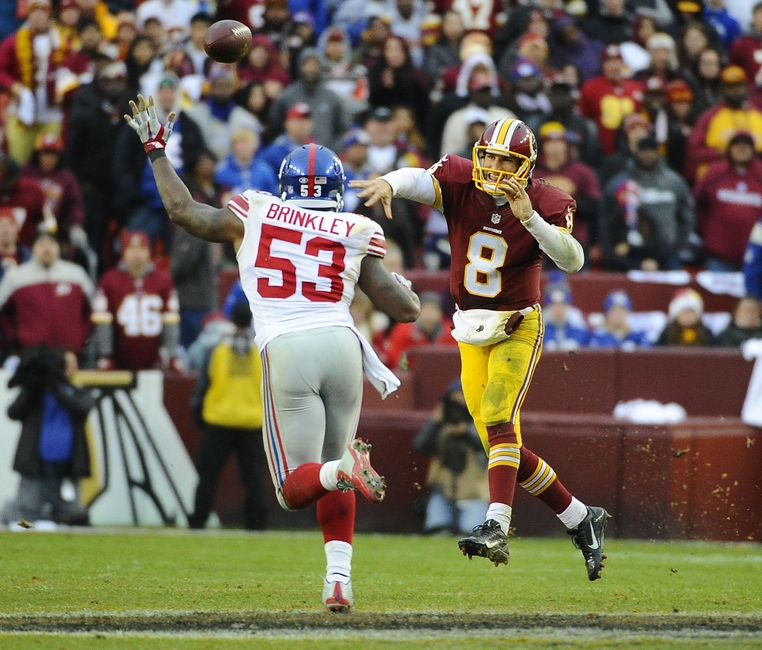 The New York Giants will begin the 2016 season with a surprise new name at the middle linebacker position.  For the seventh straight season, there is a new "quarterback-of-the-defense" . That's not the type of consistency Giants fans necessarily want to see.
September Surprise
In perhaps the most surprising move made by the Giants this offseason, middle linebacker Jasper Brinkley was released this week. Brinkley, who was signed to a 1-year contract by the Giants this offseason, impressed many throughout preseason. Many believe he outplayed his competition in Kelvin Sheppard and Keenan Robinson. It seemed likely that he would assume the starting position opening day versus the Cowboys.
Sheppard Is Surprise Starter
With Brinkley gone, the next man up looks to be Kelvin Sheppard. Sheppard is a free-agent pick up from the Miami Dolphins. 
To his credit, the former Dolphin had a good preseason. Sheppard brings a combination of veteran experience and leadership with a good nose for the passing game. That being said, his history at the position shows that he struggles against the run.
Former Redskins linebacker, Keenan Robinson, may also get opportunities to step into the middle too. Giants' head coach Ben McAdoo is playing it coy as to who the actual starter may be.
According to Newsday in a report on Sept. 6, 2016, McAdoo said, "[Who starts] depends on what package we're in. We can throw a variety of linebackers out there. I think Kelvin has definitely earned an opportunity. He showed well in the preseason games and has done well in practice. He's a great communicator and we're excited to have him here."
Losing Jasper Brinkley hurts. He was the presumed starter and a better defender against the run than Sheppard and Robinson. Luckily, these two veterans are not major drop-offs by any means.
Is There A Goodson Surprise This Season?

Jun 6, 2016; East Rutherford, NJ, USA; New York Giants linebacker B.J. Goodson (93) rushes New York Giants center Brett Jones (69) during organized team activities at Quest Diagnostics Training Center. Mandatory Credit: Ed Mulholland-USA TODAY Sports
By letting Brinkley go, the path for rookie B.J. Goodson gets cleared. Clearly, he is not ready to assume the starter's role. Because of his preseason play, the New York Giants organization is showing confidence in Goodson's potential by making him the primary backup.
The rookie out of Clemson was probably going to get some playing time. But could this be his opportunity to move into his role as the MLB-of-the future for the Giants quicker? According to NFL.com in its draft analysis, "[Goodson is a] physical, two-day linebacker with the desire to scrape downhill and strike what he sees." He needs to make an adjustment to account for the speed of the NFL game. For now, Goodson will cut his teeth on special teams, as the man in the middle plays itself out.
The bigger picture remains the constant state of flux in the middle for the GMen. The organization still does not appear to value linebackers as a commodity.
This article originally appeared on