Sheldon Richardson: Odell Beckham suspension is 'overboard'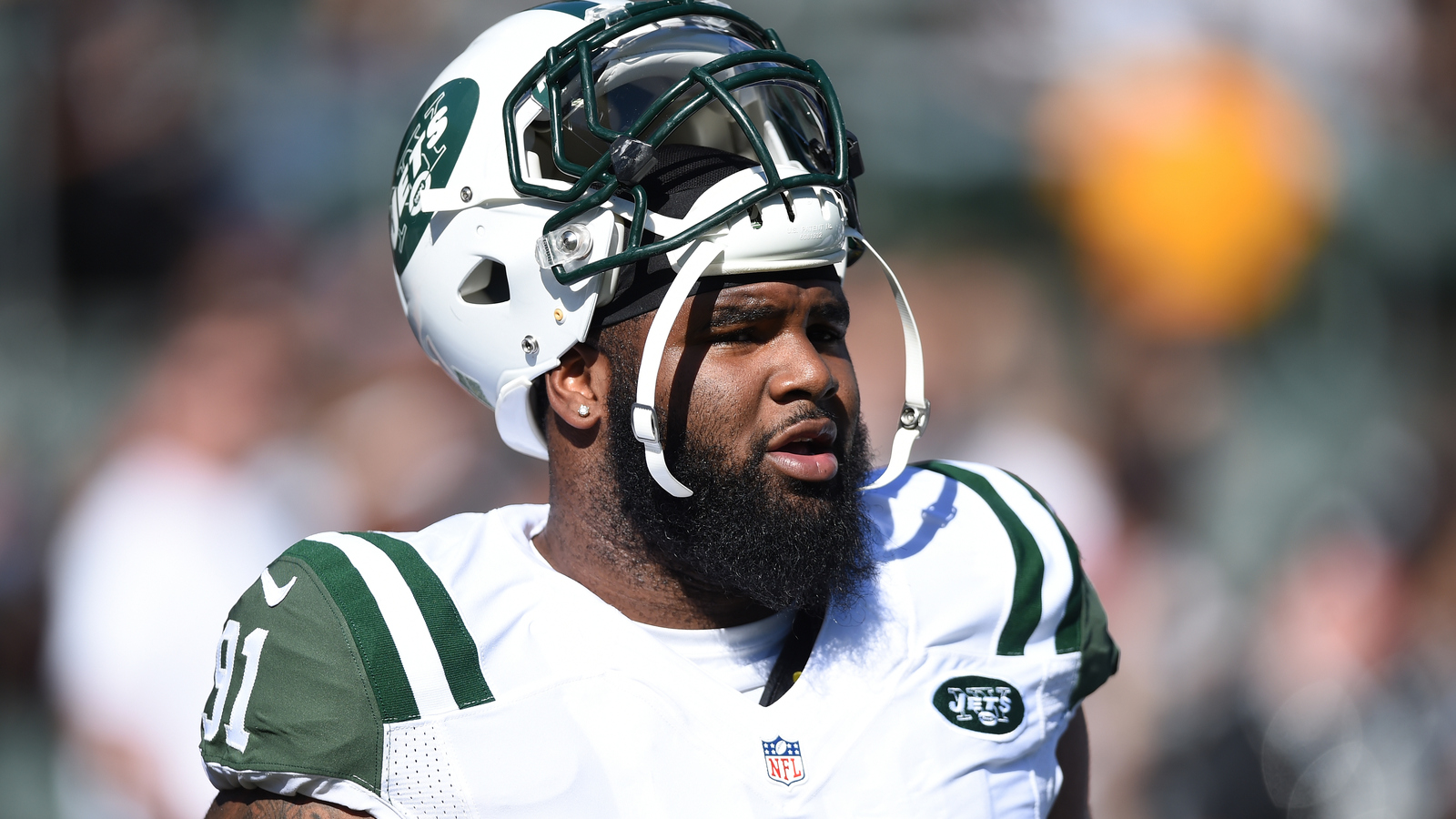 By Larry Brown
Odell Beckham is the biggest villain in the NFL this week after his behavior against the Carolina Panthers on Sunday led to a one-game suspension from the league. Though many are flogging Beckham, one person who is sticking up for him is New York Jets DT Sheldon Richardson.
Speaking to New Jersey Advance Media on Tuesday, Richardson defended Beckham by pointing out that football is by nature a violent game and that squabbles and trash talk between players makes the game more exciting. He also said Roger Goodell caved to pressure by issuing the suspension.
"[Beckham] took a cheap shot. He did. But a game suspension, I think that's a little overboard. Media drives it, so it feels like Roger Goodell will have to do something about it. That's just how this league is now. Basically, if the media writes a bad report about you, I guess the NFL looks at you a different way," Richardson said.
He also pointed out that football is violent.
"It's still football at the end of the day, and we shouldn't try to make it be nothing more than that. It's violent. It's meant to be violent. They fine guys on certain hits, but they'll show them on instant replays and highlights and all that, about how gruesome the game is. It's just not fair to us."
Richardson did make some other fair points, such as that players trash talking makes the game more fun and competitive. He also said there are holding penalties by linemen every play that referees don't call and guys who lead with their helmet when they run into piles and those penalties aren't called.
Yes, football is a violent game full of hard hits and injuries, but that doesn't excuse Beckham's behavior Sunday. He was starting fights constantly, slapping and punching his opponents, and the shot he took at Josh Norman is not a part of the game (see it all here). That was something Beckham did because he was angry and couldn't control himself. Maybe the one game in timeout will teach Beckham he can't keep doing what he's doing.
More from Larry Brown Sports: