Sheldon Rankins Improving New Orleans Saints Defense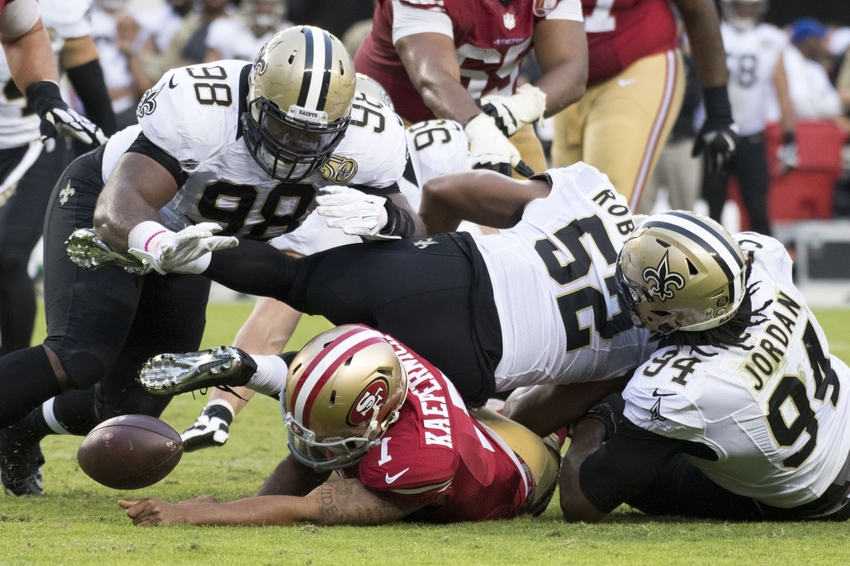 The New Orleans Saints didn't have a defense at all to start the season. But that is starting to change now that 2016 1st-round DT Sheldon Rankins is playing.
Sheldon Rankins came to the New Orleans Saints via the 2017 NFL Draft to help a horrible defense. But he was not able to help right away due to a broken fibula in training camp. So the designated him to return from IR once he got better.
And during the time he was out, the defense remained horrible, allowing 31 points and 291 passing yards per game. Much of that was because they didn't get to the QB very often. in the first seven games, the Saints only had a total of 10 sacks.
They didn't get a whole lot in the way of pressures or hits on opposing QBs either. The Saints won Rankins' debut against the San Francisco 49ers. allowing only 23 points to their 41. But the 49ers did have 393 yards passing so not too much changed.
But in the last two games the Saints have played in, Rankins made his presence felt. He had a sack against the Broncos and push the pocket back with so pressures against the Carolina Panthers. His real impact is from taking double-teams so DE Cameron Jordan and DT Nick Fairley can get there.
The Saints have eight sacks in the last two games with Rankins to seven in the previous 7 without him. They had only one to account for his debut against the 49ers. Also in the last two games, the Saints have given up only 203 yards per game passing.
The difference is the pressure they now put on opposing QBs and Rankins is a big part of that.
How's that for immediate rookie impact?
More from With the First Pick
This article originally appeared on