Pete Carroll says Seahawks snatched Russell Wilson before Eagles could draft him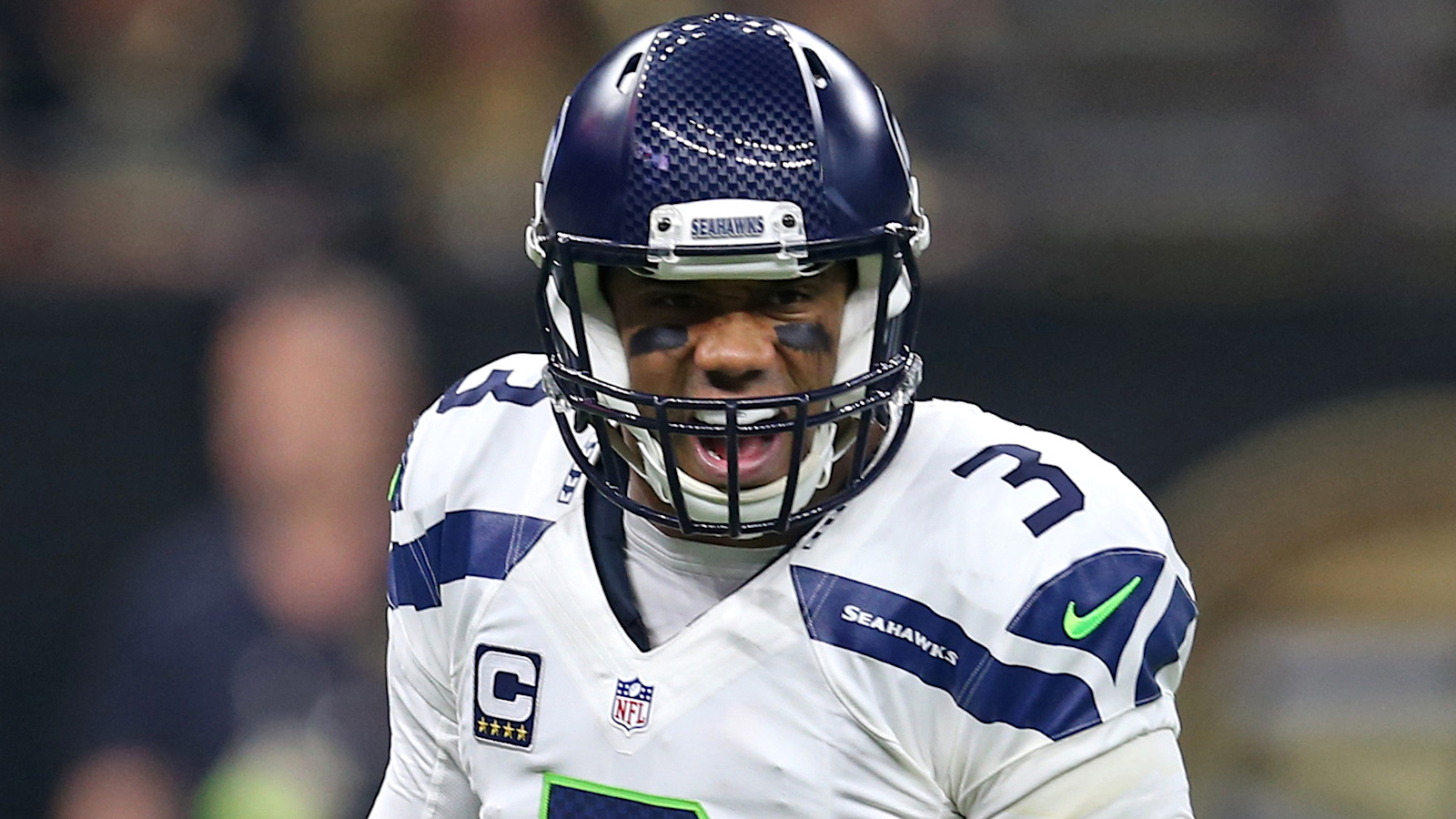 Andy Reid might still be coaching the Philadelphia Eagles if he got the quarterback he wanted, Russell Wilson, in the 2012 draft.
Instead, Seattle Seahawks GM John Schneider snatched Wilson with the 75th pick, leading to a call from a displeased Reid.
"Andy called us right after the pick, and gave John some trouble about it," Seahawks coach Pete Carroll told reporters this week. "They're old friends. But we were really sweating it out. We wanted him the whole way, and John had it figured obviously perfectly for us to get it done. There were a couple other teams that called in right after that, too. Andy was the first guy to call, though. He was just giving John a hard time for taking his guy."
The Eagles could have drafted Wilson in the second round, twice. But instead they took linebacker Mychal Kendricks with the 46th pick and defensive end Vinny Curry with the 59th, and then QB Nick Foles with the 88th pick after Wilson was off the board. Kendricks, Curry and Foles all became key contributors, but while Foles has since moved on, Wilson has started every game for the Seahawks and taken them to two Super Bowls, winning it in his second season.
The Eagles, meanwhile, went 4-12 with Michael Vick in 2012 and Reid was fired. Philly went from Vick to Foles to Mark Sanchez to Sam Bradford before drafting the guy they hope will take them to Super Bowls, Carson Wentz, with the No. 2 pick this year.
"He's going to be a great football player for a long time," Wilson told reporters. "He's athletic, he can make all the throws, he's a smart guy, he's competitive."
But while Wentz has had some success this season, he has a long way to go to be as good as Wilson.
"One of the reasons (Wilson) has been successful through his career is that he's not a one-trick pony," Eagles defensive coordinator Jim Schwartz told reporters. "You see it with some quarterbacks. They come in and have a little bit of success, and then defensive coaches around the league sort of figure out a book on them, and they take away those strengths and make them play to their weakness, and a lot of guys' effectiveness starts to wane. But not him. People have had a long time to try to figure him out, and nobody really has, and it's because he's a good player."
The Associated Press contributed to this report.