Seattle Seahawks: Russell Wilson Must Run More in Offense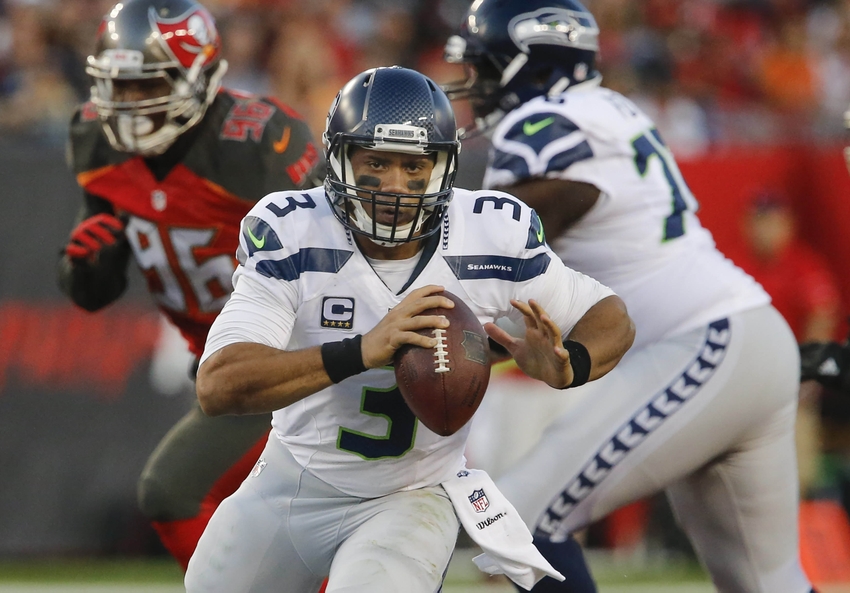 Designed runs for quarterback Russell Wilson didn't help the Seattle Seahawks earn a win in Week 12, but they need to remain part of the gameplan moving forward.
The Seattle Seahawks are having a successful overall season in 2016. The team is 7-3-1 and poised to take the NFC West crown. The question is whether or not this team is good enough to navigate the postseason and win another Super Bowl.
On one hand, the defense appears to be good enough. The Seahawks are rated third in overall defense by Pro Football Focus and are allowing an NFL-low 17.0 points per game. Offensively, though, you really have to wonder is Seattle is good enough. The team is averaging just 20.4 points per game (23rd in the NFL) and has struggled on the road.
All four of Seattle's non-wins have come in away games. In those games, the team scored three, six, 20 and five points. Unless the Seahawks somehow earn homefield advantage throughout the playoffs, getting to and winning a Super Bowl could prove incredibly difficult.
Of course, the alternative is to figure out what is wrong with the offense and fix it.
Well, part of the problem is the thrift-store offensive line the team has cobbled together—it's rated 31st in run blocking and 32nd in pass blocking by Pro Football Focus. Part of the problem is a rushing offense that averages just 88.9 yards per game.
A big part of the problem has been the health of quarterback Russell Wilson. He has battled both an MCL sprain and an ankle sprain and only recently has started to resemble his usual, mobile self.
If Wilson indeed is back to 100 percent, then his rushing ability can dramatically help the team's other issues on offense. Against the Tampa Bay Buccaneers in Week 12, Wilson rushed for 80 yards on eight carries.
"It was great," Seahawks head coach Pete Carroll said, per Sheil Kapadia of ESPN.com. "That's just what we're counting on. If they give it to us, we're going to take it. A lot of those carries early in the year, we would hand the ball off and couldn't do much with it. He put together a real nice showing and that helps us with our run game moving forward."
Wilson's running didn't help Seattle beat the Buccaneers or even to muster more than five points. However, it should remain a point of emphasis moving forward for a couple of reasons.
The most obvious reason as to why is that Wilson can help bolster Seattle's struggling run game with his own legs. This should help keep the offense moving in ways it has in years past but hasn't in 2016. Just consider the fact that Wilson has rushed for only nine first downs this season. He had rushed for at least 30 in each of his previous NFL campaigns.
Wilson's mobility can also help make up for the inefficiency of the offensive line. The Seahawks haven't exactly had an elite line over the past couple years, but the offense has survived because Wilson has been able to survive.
By utilizing Wilson as a runner, the Seahawks can also ensure that opposing defenses have to adjust. If defenses are forced to respect Wilson's ability to take off and scramble, it should open up more space for receivers in the secondary.
If Seattle's pass-catchers can get open more often and Wilson can buy enough time to throw deep, then there's a good chance the Seahawks can start finding the end zone with more frequency. If Seattle can start averaging, say, 25 or 27 points per game instead of just over 20, they're going to be a lot more difficult to knock off come playoff time.
This article originally appeared on