Richard Sherman has no regrets about his sideline outburst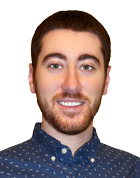 Richard Sherman was the center of attention during the Seattle Seahawks' controversial win over the Atlanta Falcons on Sunday. It wasn't just because he appeared to get away with defensive pass interference against Julio Jones on a crucial fourth down, either.
Earlier in the game, Sherman had an outburst on the sideline where he had to be calmed down by his teammates after a Falcons touchdown. His actions garnered a lot of attention and debate, but there's nothing he would do differently.
"No, nothing at all," Sherman said when asked if he regrets anything or wishes he handled it differently.
Sherman was then asked about it again, but he was intent on moving past the situation and focusing on their next opponent, the Arizona Cardinals.
"It's a new week, another opponent," he said. "Everything kinda starts over."
On Thursday, Sherman posted a video with The Players' Tribune addressing his outburst, and praising his teammates for handling the situation so well.
"People are always quick to criticize and to watch a short snip and judge, but football's a game where a lot of things happen," he said. "And no one's doing anything egregiously, nobody's doing anything purposely. Everybody's just trying to do what they can to be successful on the play.
"In football, you have to go a place of intensity and aggression. … Sometimes it gets frustrating and it comes out in the wrong way. My teammates did a great job of coming together and bringing me back."
Watch the full video from The Players' Tribune above.
Last Sunday, emotions ran high on our sidelines.

And that's exactly what makes my team strong #TuesdaysWithRichard pic.twitter.com/bieKYE5jdQ

— Richard Sherman (@RSherman_25) October 20, 2016