Report: Seahawks only issued a warning for not disclosing Richard Sherman's injury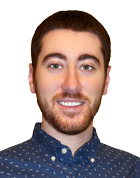 The Seattle Seahawks found themselves in some hot water with the league office last month after it was discovered that they didn't disclose an MCL injury that hampered Richard Sherman for weeks. He never appeared on the injury report, and after the season ended, Pete Carroll acknowledged that he may have messed up by not sharing Sherman's ailment with the NFL.
After it was first reported that they could be in danger of losing as much as a second-round pick, the Seahawks escaped without penalty. According to Mike Garafolo of NFL Network, they were simply issued a warning due to misinterpretation of the rule.
Violation deemed to result from misinterpretation of rules (Sherman practiced fully.) If future violation, this one will be taken into acct.

— Mike Garafolo (@MikeGarafolo) February 14, 2017
Sherman did miss several days of practice, presumably because of the injury. However, according to Garafolo, they argued that they were veteran rest days, as many players get across the league.
The NFL requires teams to disclose all injuries, especially "significant" ones, as Carroll called Sherman's. It's simply a matter of teams being transparent with other teams, as well as sportsbooks when it comes to gambling.
The Seahawks will still be without their fifth-round pick in the 2017 draft after they were docked that selection for violating offseason workout rules.