Seattle Seahawks: Offense Looks Less Than Beastly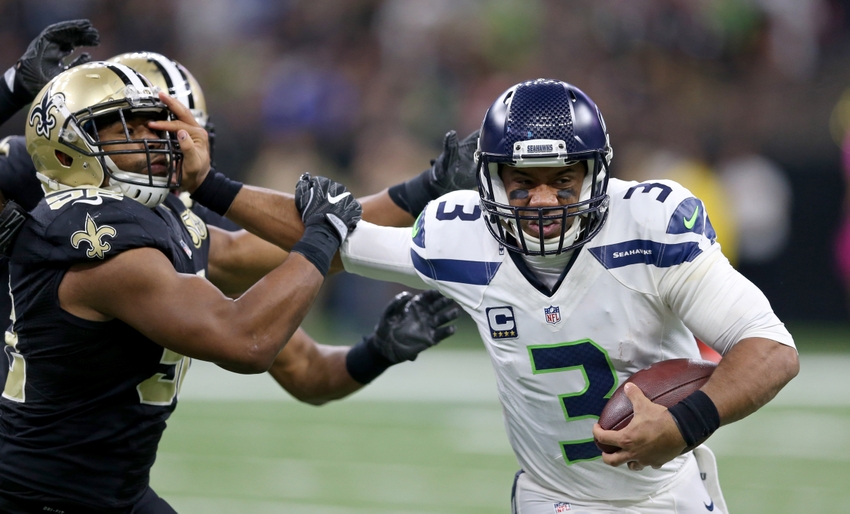 The Seattle Seahawks are in first place all by themselves in the NFC West. But this team isn't scaring anyone when it comes to their offense.
Most of us have seen that TV commercial where former Seattle Seahawks running back Marshawn Lynch tells ex-teammate Russell Wilson, Pittsburgh Steelers wide receiver Antonio Brown and Denver Broncos outside linebacker Von Miller that they need to work on their people skills.
Perhaps the former workhorse may have some words of wisdom for his old employer, especially in regards to the offensive side of the ball.
Let's be blunt: these days, the Seattle attack is a hard watch. And what's been really mystifying is how quarterback Russell Wilson has not picked up where he left off a season ago. The lack of a consistent ground attack hasn't helped as well.
Led by running back Christine Michael, the Seahawks are averaging only 81.4 yards per game on the ground. The team's offensive unit has totaled only 12 touchdowns in seven contests. Pete Carroll's club is averaging a mere 18.7 points per game.
In 2015, Wilson enjoyed a breakout year when it came to throwing the football. He was the team's top-rated passer, completing 68.1 percent of his passes for 4,024 yards. He connected for 34 scores compared to only eight interceptions.
This season, he's led the team to 4-2-1 record. Seven games have added up to five touchdown passes and a pair of picks. While Wilson has been sacked only 12 times, he has not looked comfortable in the pocket throughout most of the season. All told, it's been a perplexing performance for this team as they prepare to host the Buffalo Bills on Monday night.
There are lots of ways to win football games and the Seahawks have been proof of that under Carroll. But there is a disturbing lack of consistency and flow when it comes to Carroll's offense. It will be interesting to see if they can turn things around on this side of the ball and lend some support to that always-formidable defensive unit.
This article originally appeared on