Frustrated Seattle Seahawks star speaks out about his contract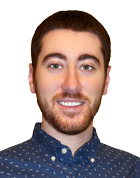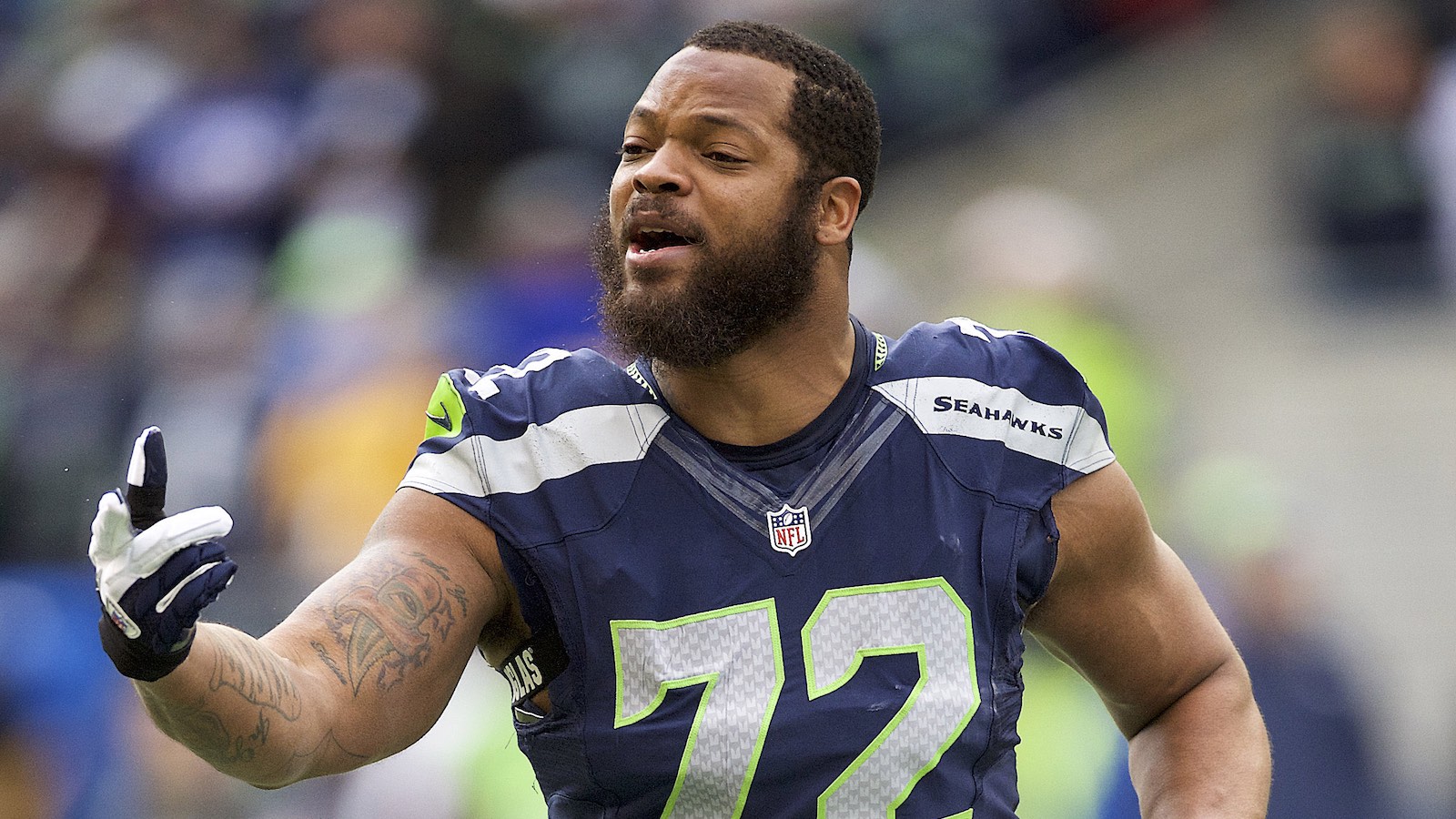 Michael Bennett has been one of the most consistent defensive ends in football over the past three seasons. He's played all 48 regular-season games, making 121 tackles and 25 1/2 sacks in that span and forcing four fumbles in the process. His numbers aren't staggering, but his presence on the field is felt beyond the stat sheet.
He's making just over $7 million per year and his contract runs through the 2017 season. In the past, he's expressed his displeasure with the current deal he's playing on and there were rumblings that he would hold out of training camp when it opens July 30. Back in May, Bennett debunked that rumor and said he'll be in attendance, but that could very well change.
He feels as though he's being underpaid, which the numbers would suggest is correct. Bennett's annual salary makes him the 19th-highest paid defensive end in the league.
"I just want to be fairly compensated with the top guys in the league," Bennett told The Huffington Post. "I'm definitely one of the top five defensive ends."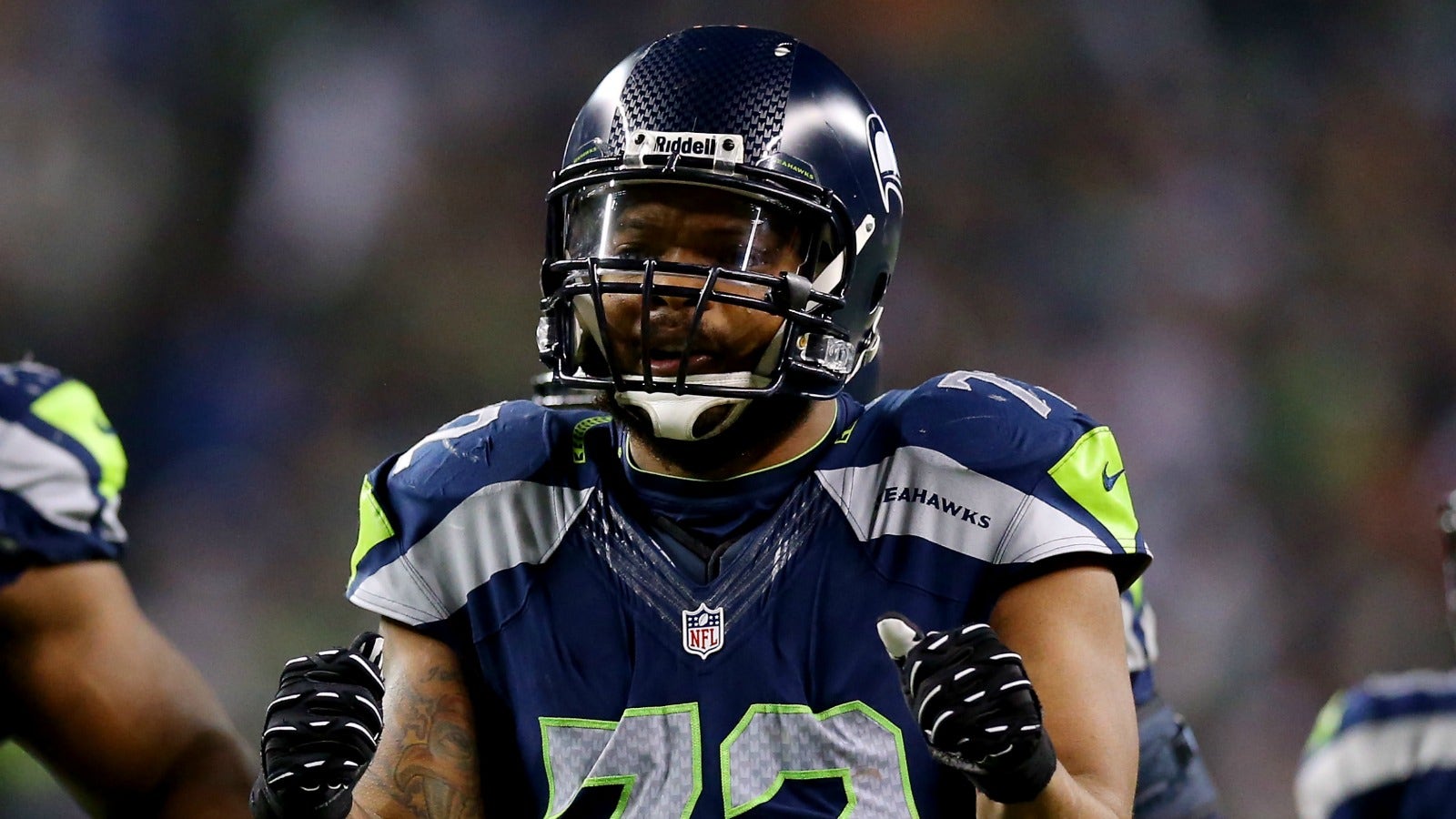 He discussed how difficult his contract situation is given the nature of the predicament and how touchy it can be — particularly because he has a family he needs to support.
It's unlikely that the Seahawks will rework his contract before camp gets underway, and they may elect not to for the remainder of his deal. After all, he is 30 years old and entering his eighth season in the NFL. There's no doubting his impact on the Seahawks, though, both against the run and the pass.
One of the most difficult parts of the offseason for Bennett has been watching players get new deals — even his teammate Doug Baldwin.
"It is never-ending," Bennett said. "Especially when people are getting new contracts every day. You sit there and you're like, 'Damn, really?' I'm just to the point where it's kind of like, 'If you don't think I'm valuable, then just get rid of me.' "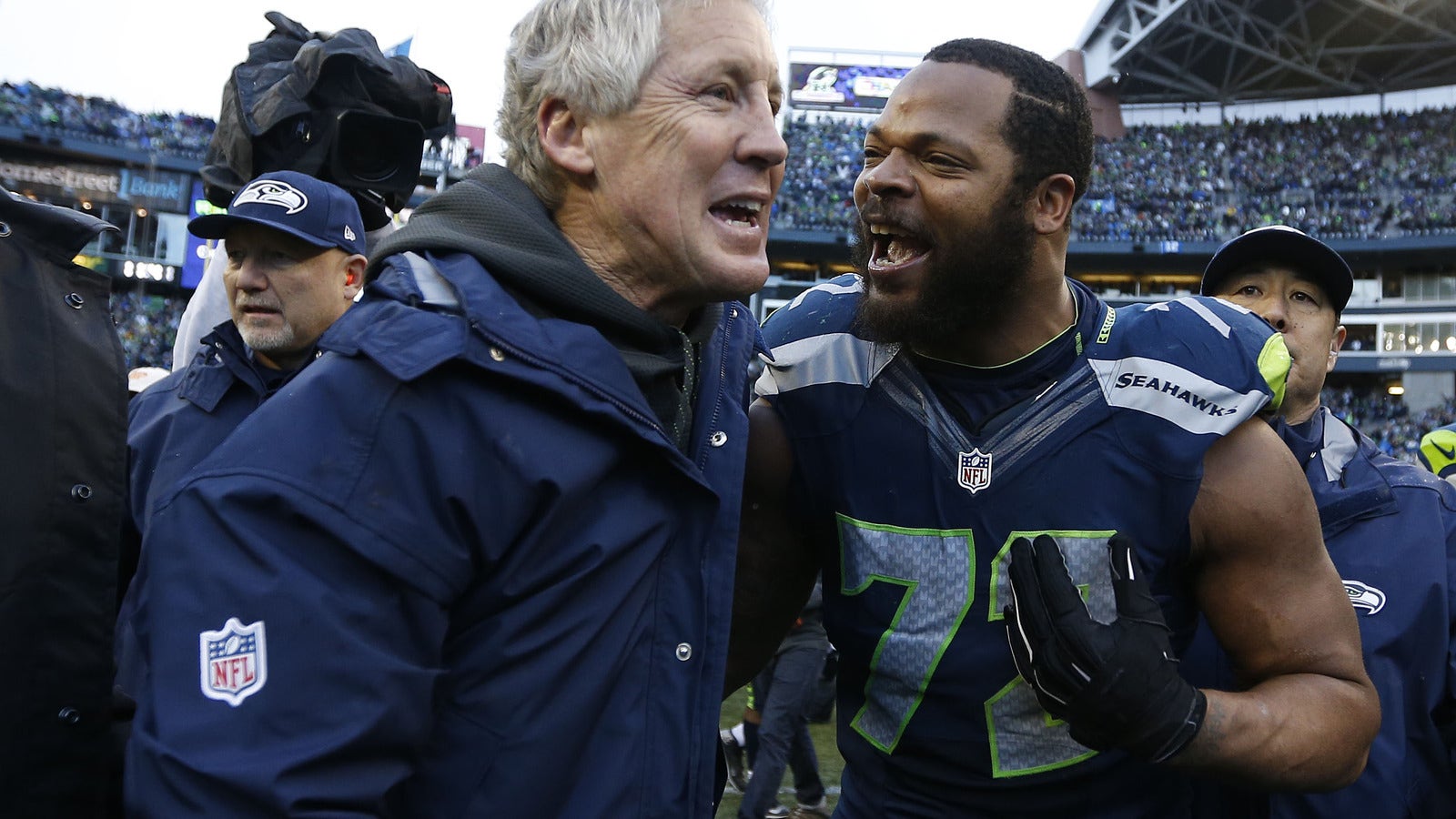 It will be interesting to see whether Bennett does hold out of camp because it's certainly a possibility considering his agent, Doug Hendrickson, had former Seahawks running back Marshawn Lynch do the same in 2014. One thing is for sure: Bennett isn't going to keep quiet about his unhappiness.