Seattle Seahawks injury report week 10: Seahawks vs Patriots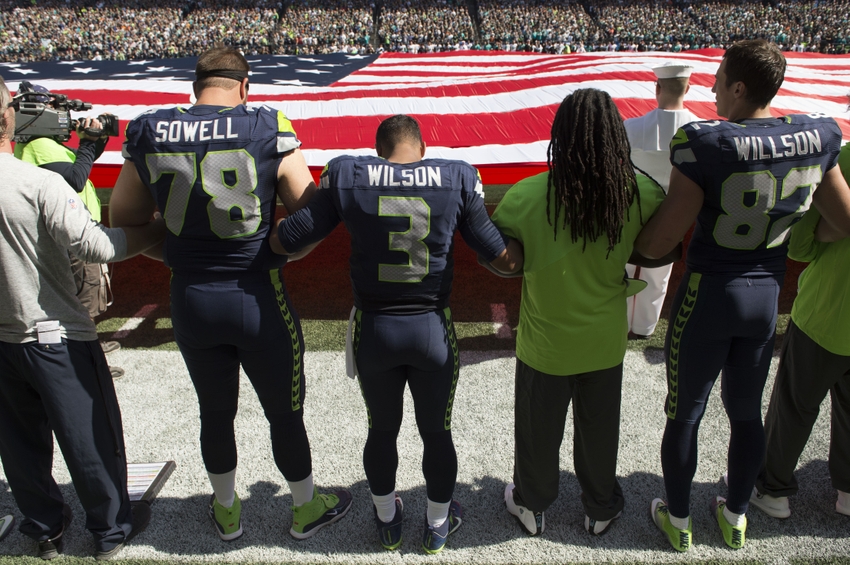 Seattle Seahawks injury report: The Seahawks head to New England for Sunday Night Football, and they are taking Kam Chancellor with them.
Excuse me just one minute, please. I have a happy dance to do.
Yes you heard it right, Seahawks safety Kam Chancellor is back from his groin injury and will play this weekend on Sunday Night Football. After missing the last four games, Chancellor had a good week of practice and is ready to go.
Kelcie McCray has played very well in Chancellor's absence, but there is something about Kam that brings an extra, well for lack of a better word, BOOM to the secondary.
Out for this week's match up is RB Thomas Rawls and DE Michael Bennett. Bennett is still recovering from his minor knee surgery. Rawls has finally started practicing this week and could be ready to go against the Eagles in week 11. However, head coach Pete Carroll couldn't guarantee that would be the case. It will be another week of waiting to see how he does in practice.
TE Luke Willson, OT Bradley Sowell, CB DeAndre Elliott, and RB Christine Michael are listed as questionable for Sunday. The first three weren't a surprise, as we knew Willson and Sowell would be returning soon. Michael was a late addition to the list today. He has not been listed on the injury report all week, but showed up today with a hamstring injury. It looks as though C.J. Prosise will get his first start this week.
On the Patriots side of things, they have five listed as questionable. TE Martellus Bennett (ankle), DT Alan Branch (back), WR Julian Edelman (foot), and WR Chris Hogan (back) will all be game time decisions.
There has been a lot of hype surround this game, a Super Bowl rematch as it were. It will be nice for Seahawks fans to know their team is almost at full strength.
Happy Veterans Day to all our Veterans out there!!
More from 12th Man Rising
This article originally appeared on