Seahawks FS Earl Thomas had a perfectly good reason for hugging an official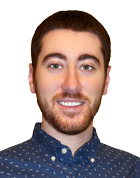 The NFL has cracked down on players' celebrations this season. Officials have thrown flags for unsportsmanlike conduct on a weekly basis, leading to plenty of frustration from fans and players.
Their stinginess on post-touchdown antics was on display once again Sunday during the Seahawks-Saints game. Seattle safety Earl Thomas returned a fumble for a touchdown, and after giving the ball to a fan he ran over to the official and gave him a bear hug.
As a result, he was flagged for excessively celebrating.
"Having fun, bro," Thomas said, via the team's official website. "Just excited about the moment. I only live like three hours away from here. I'm just thinking like, 'Man, everybody back home just saw me score.' You never know what happens when you go into these games, then the ball kind of goes your way.
"Just an exciting moment. That's just how I celebrated."
At the time, he didn't even realize he was flagged.
"It was just spur of the moment," Thomas said. "He laughed, but I didn't even know he threw the flag."
Despite costing his team 15 yards with the penalty, his teammates couldn't be upset – especially after the play he made. Defensive end Cliff Avril chalked it up to Thomas being the passionate player that he is.
"I've seen [Thomas] try to [fist] pound the ref before, I've seen him try to get a high-five, he's just into the game," Avril said. "I didn't even know that was a penalty, honestly. But that's just Earl. He's so passionate about the game, he's not thinking."