Doug Baldwin explains why he flipped off Seahawks OC before TD pass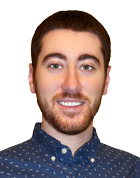 The Seattle Seahawks reached deep into their bag of tricks against the Philadelphia Eagles on Sunday, pulling off a spectacular play in the red zone. Midway through the third quarter, offensive coordinator Darrell Bevell called a wide receiver pass for Doug Baldwin.
It worked to perfection as he threw a touchdown pass to Russell Wilson — the quarterback's first touchdown reception of his career — but Baldwin wasn't completely sold on the play call when it came in.
"We're in the [expletive] red zone, and you want me to throw the ball?" Baldwin said after the game, via ESPN. "Throw me the ball."
Baldwin flipped Bevell the bird as the huddle broke, showing exactly how he felt about throwing the ball rather than catching it — particularly in the red zone where he's been so good. Fortunately, his doubts were subsided as he connected with Wilson for a 15-yard score and a 23-7 lead.
There were no hard feelings between Baldwin and Bevell as it was mostly in jest.
"It's more funny than it is anything," Baldwin said. "[Bevell] knows that when we get in the red zone, I want the ball thrown to me. I want to score touchdowns. And so, it's like in that situation, him flipping the bird to me because now he's got me throwing the ball to somebody else."
Baldwin was asked what Bevell said when he made his way to the sideline after the touchdown.
"He just looked at me and laughed," Baldwin said. "Nothing could be said. It worked out perfectly, right?"
All is well in Seattle as the Seahawks moved to 7-2-1.
.@Seahawks showin' off a lil RAZZLE DAZZLE!

Baldwin ➡️ Wilson ➡️ TOUCHDOWN #PHIvsSEA https://t.co/xh4cZl71ER

— NFL Network (@nflnetwork) November 20, 2016