Seattle Seahawks: Christine Michael not giving up starting job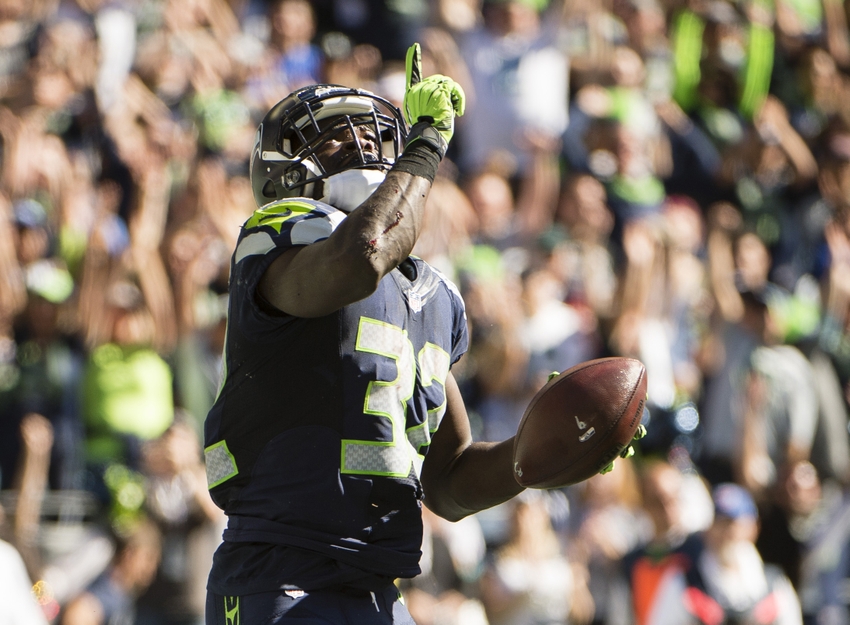 The Seattle Seahawks have dealt with the loss of Marshawn Lynch well thus far, getting production out of a former failed high draft pick – Christine Michael…
Christine Michael of the Seattle Seahawks has had one of the craziest journeys to a starting job in the NFL that I can recall seeing.
The Seahawks took a shot on Michael as a second round pick out of Texas A&M back in 2013, and he was part of a Super Bowl champion team in his rookie season. Playing in tandem with Marshawn Lynch seemed like a pretty sweet gig for a young running back with great size (5-11, 225 pounds) and phenomenal speed for his size (4.54 second 40-yard dash) but the talent and athleticism couldn't quite catch up to the game itself.
Michael's initial stint with the Seahawks lasted from 2013-15, and he was somewhat shockingly let go considering the unbelievable hype he received at various points in his first couple of seasons. He landed with the Dallas Cowboys in 2015 where he seemed to have a really solid opportunity to contribute, but it didn't work out there either.
He then spent less than a month on the Washington Redskins' practice squad before he was released in December, and he shockingly signed back on with the Seahawks in the wake of some other injuries at running back to Lynch and breakout rookie Thomas Rawls.
Going into the 2016 season, Michael was expected to be a primary backup to Rawls but the second-year back has struggled with injuries, and Michael was thrust into the starting role.
That doesn't appear to be changing anytime soon, either.
Christine Michael can flat out FLY.

41-yard TD for the @Seahawks!!#SFvsSEA #WeAre12 https://t.co/wQavsJPYpx

— NFL Network (@nflnetwork) September 25, 2016
Michael is making some big time runs for the Seahawks, averaging 5.2 yards per carry behind a porous offensive line and proving capable of at least somewhat filling the shoes of Marshawn Lynch. He's showing excellent balance and burst between the tackles, and obviously explosive speed to the outside.
Michael's ability to combine both speed and power offer the Seahawks fantastic versatility in the running game, and we're finally starting to see the kind of impact many thought he was capable of making coming out of Texas A&M.
He's coming off of the best game of his professional career, notching 106 yards and two scores in a week three victory. So far, he's racked up 45 carries in three games, and has become a favorite of fantasy football players.
As he continues to get involved in the passing game, his value to this team is only going to increase. The Seahawks certainly know how to develop unheralded talent, but this may be their most unconventional approach.
This article originally appeared on