Season Is Over For New York Giants Rookie Thompson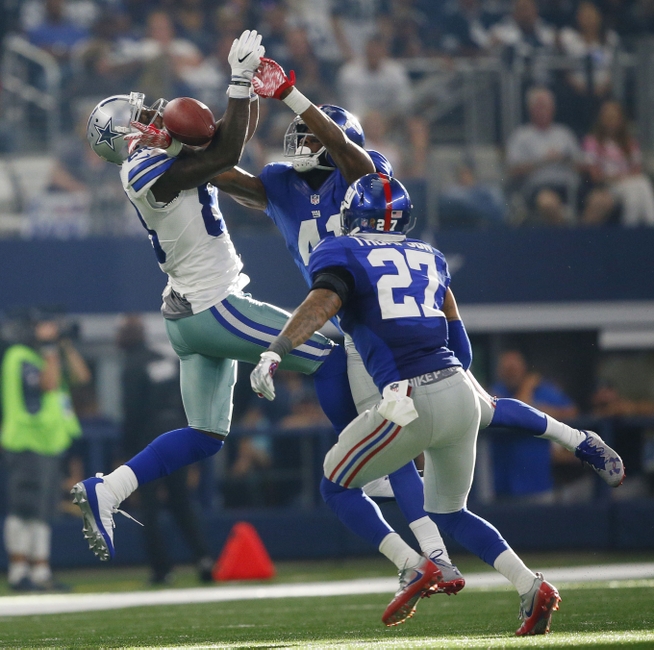 A season that started with optimism and promise is over for New York Giants safety Darian Thompson. The Giants placed the rookie defensive back on the injured reserve list on Wednesday. Thompson had "won" the starting free safety before being hampered a shoulder injury. His spot on the roster was taken by practice player Adam Gettis. Gettis was actually cut after the pre-season, but brought back to the G-Men.
Rookie Season
Thompson was knighted a starter before the season; appearing with the defensive first-unit in mini-camp. According to a statement from the team on Nov. 9, 2016, "The Giants today announced that Thompson, the safety taken on the third round of the NFL Draft this year, has been placed on injured reserve. He will undergo surgery to repair the foot injury that has sidelined him since mid-September."
Thompson played only two games, before being hobbled by the current foot injury. It was reported as a sprained foot, but surgery indicates it's more complicated that that. Statistics from Pro Football Focus indicate that he played in 88 snaps, which is less than two full games. He did have a respectable 60.0 grade from the website.
Thankfully, New York has more youthful depth at the position this season, with players like Nat Berhe and Andrew Adams. Last season, the G-Men scuffled with veterans Craig Dahl and Brandon Meriweather.
Next Season
According to the Tweet from Thompson himself, surgery has already occurred. And based upon the timing, it seems he will be cleared for OTAs.
Whether or not, Thompson is in the starting mix becomes another question. In the absence of Thompson and Nat Berhe (concussion), Andrew Adams has stepped in. Adams has earned an 83.9 grade from Pro Football Focus in 376 snaps. He was the highest graded safety in the NFL for his work in Week 9.
"I think I've been playing well," Adams said according to ESPN.com on Nov. 10, 2016. "There's obviously room for improvement. No one is perfect. I just want to keep improving on the little things that guys might not see because they're not detailing the film. Just little things I want to improve on."
Things did not start out well for Adams, when he signed off the practice roster earlier this season. He was called for a critical personal foul in the loss to the Washington Redskins on Sept. 26th wiped out a blocked punt.
This article originally appeared on