Season Grades For The Washington Redskins Middle Linebackers
Jacob Camenker/FanSided via Riggo's Rag

Fansided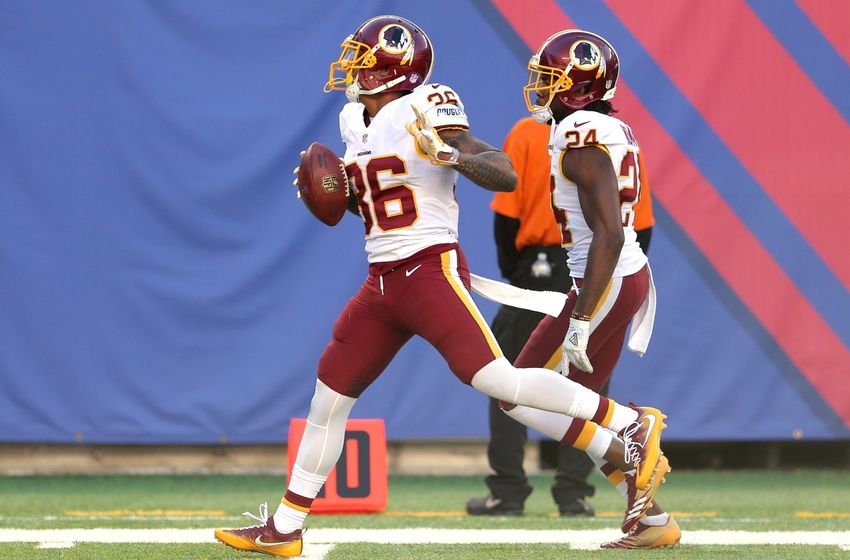 The Washington Redskins middle linebackers are a strange group to grade. Are they individually good, or collectively bad?
One of the most interesting groups on the Washington Redskins roster is their middle linebackers. The team has a lot of good, under-the-radar players at the position, but some still view it as a weakness. A popular choice in some mock drafts have the Redskins selecting a linebacker with pick 17, while some do not think they should draft one until the middle rounds.
Want your voice heard? Join the Riggo's Rag team!
One thing is for sure. The Redskins had five linebackers play a majority of the 2016 season, and they got some mixed results from them. Some ended up doing well, while others fell flat on their face. It was a roller coaster year for the unit.
With that said, here is an in-depth look at the middle linebackers for the Redskins. Here are the 2016 middle linebacker grades.
Martrell Spaight
Coming into the 2016 season, there was some hope that Martrell Spaight would put together a solid campaign. The former fifth round pick had missed most of his rookie season due a bad concussion he suffered early on, but had flashed potential in the preseason.
However, in the first half of the season, Spaight barely played at all. He logged only four defensive snaps before Week 9, and it became obvious that the coaching staff had little faith in his abilities to serve as a quality linebacker. Alas, following injuries to some of the main players for the Redskins, the team had to start Spaight for a Week 15 battle with the Carolina Panthers.
In the start, Spaight was utterly dreadful. He looked absolutely lost in coverage, and on numerous circumstances, he failed to identify his coverage responsibilities until after the player had already gotten open. Making matters worse, he could not lead the defense and ended up causing confusion amongst the group. Spaight's poor performance played a huge role in the Redskins disappointing loss in that contest.
Simply put, Spaight does not look like he is anything more than a special teams player. He blew his opportunity to prove that he has potential, and he would be lucky to be considered anything more than a special teamer in 2017.
Spaight's Season Grade: F
Terence Garvin
When it comes to quality special teams players, Terence Garvin's name is near the top of the list. The linebacker has spent four seasons in the NFL with the Pittsburgh Steelers and the Redskins, and he has been a good special teams performer in all of those years.
During the 2016 season, Garvin played 285 snaps on special teams, per Pro Football Reference, which was good for second on the team. He recorded eight total tackles, and was generally solid. He is one of the special teams aces for the Redskins, but he also offers value as a depth player.
Garvin did not see a lot of action on defense for the Redskins, but he made his action count. Despite only playing 5 percent of the team's defensive snaps, Garvin was able to notch a half a sack and performed relatively well when assigned to cover people. He has some developmental potential, and it may serve the Redskins well to work with him in the offseason to improve his skills. If they can, he could end up being a decent sub-package linebacker.
Garvin definitely deserves an above average grade for his 2016 performance. He showed enough to lock down a roster spot somewhere in the future, and that will get him a decent grade.
Garvin's Season Grade: B-
Mason Foster
If there is one player who had a bit of a renaissance on the Redskins defense this year, it was Mason Foster. The veteran linebacker put together one of the best seasons of his career, and proved that he has what it takes to be a run stuffing linebacker for the Redskins.
Over the course of the season, Foster recorded 123 total tackles, which was a career high. He had multiple games where he notched double digit tackles, and he really seemed to know where the football was at all times. His instincts looked terrific, and that really helped him to hold down a starting role for the team.
However, there are still some problems with Foster. He frankly does not have the coverage skills necessary to be an every down linebacker in the NFL. He has stiff hips, and as the season went along, he ceded some playing time to Su'a Cravens. This is not entirely abnormal, but Foster appears to be a role player at best. He simply is not meant to cover NFL tight ends given his lack of speed and fluidity.
Despite Foster's issues in coverage, he still deserves a good grade. He had a very solid season, and played an important role on the Redskins defense.
Foster's Season Grade: B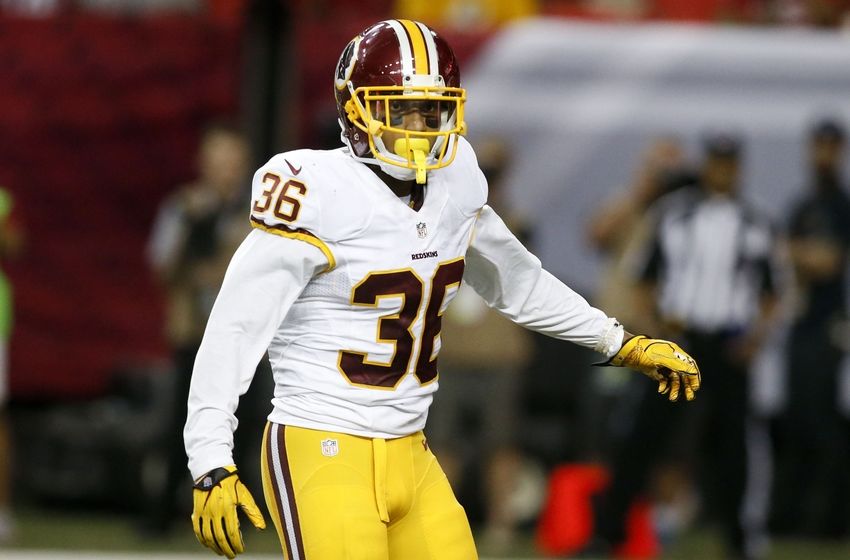 Su'a Cravens
In the midseason middle linebacker grades, I had been impressed with Su'a Cravens. The young linebacker was living up to the expectations I had for him going into the season.
Live Feed

Washington Redskins
Since the 2016 NFL Draft, I have been a huge fan of Su'a Cravens. The young linebacker was a real playmaker at USC, and I was interested to see how his skill set would translate to the NFL. Thus far, the experiment has been a good one for the Redskins.

Cravens looks to be a future star through half of a season. He possesses great athleticism and excellent coverage skills. Because he had some experience at safety, he was naturally better in coverage than most linebackers. Still, he has already defended four passes and notched a sack. Cravens can virtually do it all.
By the end of the season, Cravens was performing extremely well, and even stole a couple of starts from Mason Foster. Had it not been for a late season elbow injury, Cravens would have posted some strong numbers and been a candidate for some of the prestigious rookie honors. However, that was not to be.
Still, Cravens had a stellar season, and his progression has been great. The team is planning on moving him to safety during the 2017 season, and he should have some success there. For now, he will still be graded as a linebacker.
Craven's Season Grade: B+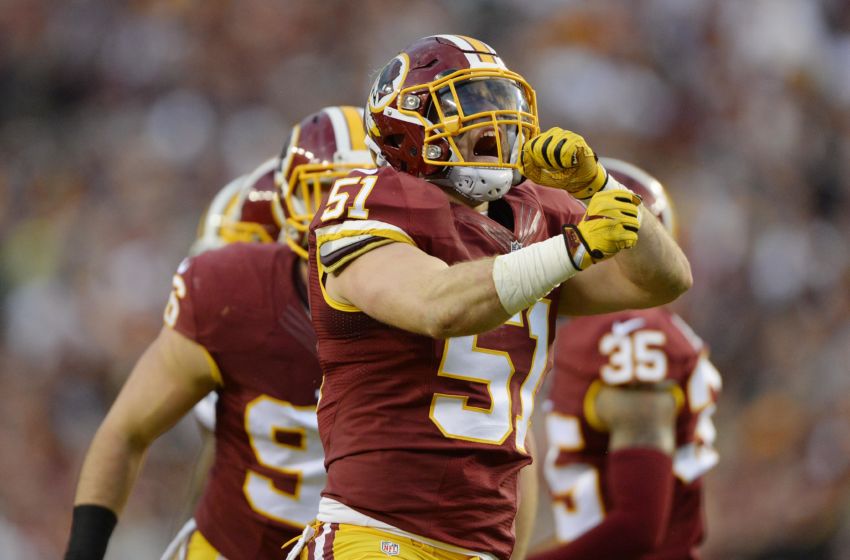 Will Compton
There are some that do not consider Will Compton to be a great middle linebacker. They see him as a jack-of-all-trades guy that is not particularly strong in any area. One thing became clear about Compton during the 2016 season. He is a terrific leader, and the Redskins desperately need to keep him on the team.
Compton played in 15 games during the 2016 season, but the one that most people have talked about was the one he did not play in. Compton missed the contest against the Panthers where the Redskins were defeated in humiliating fashion. Without Compton on the field to call the plays, the Redskins looked completely lost. They could not function without their leader and his strong play calling ability.
Compton's leadership skills are simply unparalleled. As an undrafted free agent that had to work for everything he got, he knows what it is like to work your way onto a roster. That is why he is beloved by teammates, and also why his tireless work ethic allows him to be so successful.
In addition to those skills, Compton also defended five passes, had a pick, and recorded 103 tackles. He truly is a solid player, and he should be graded as such. However, his value to the Redskins will bump his grade up a little bit from his midseason mark of a B+.
Compton's Season Grade: A-
Overall Positional Grade
The linebackers are kind of a hard group to grade. They had one atrocious performer, a solid performer who will be leaving the unit in the near future, and then some solid veteran options. That said, the individual performance did not translate to a great performance by the unit during the 2016 season.
I think the fairest way to put it is as such. The Redskins linebackers are mostly good players in their own right. However, as a unit they left a lot to be desired. They could not combine to form one, cohesive group that proved to be an asset for the team.
Still, I like the Redskins linebackers enough to consider them above average. I think they are slightly below solid level, and they are teetering right between the C and B range. That said, I am going with my gut and giving them the higher grade, as I feel they deserve it.
Overall Linebackers Grade: B-
This article originally appeared on