Seahawks vs Eagles; 5 takeaways from Seattle's blowout win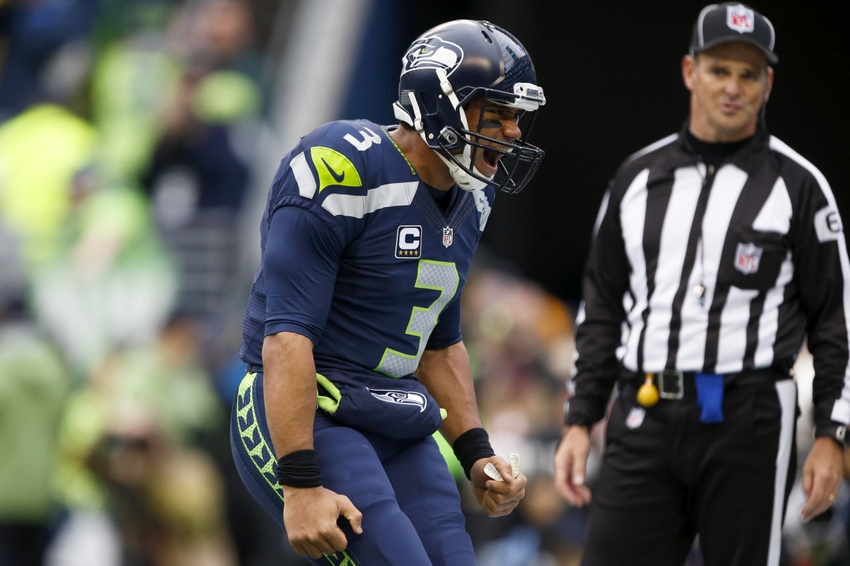 The Seattle Seahawks moved to 7-2-1 on the season with a convincing  26 to 15   win over Philadelphia at CenturyLInk Field in Seattle Sunday.
With the sweat not even dry in the CenturyLink locker rooms, let's take a quick look at 5 takeaways from today's win over Philly.
THE SEAHAWKS WON THE GAME, BUT MAY HAVE LOST A LOT OF PLAYERS:
Injuries will be a huge story-line as the team prepares to travel to Tampa Bay next week. The Seahawks iPhone App was blowing up my phone on seemingly every play with a new injury update.
Among those who had to leave the game and didn't return include RB CJ Prosise, LB Brock Coyle, CB DeShawn Shead, RB Troymaine Pope, and most importantly S Earl Thomas.
Thomas pulled up lame grabbing his hamstring while helping on deep coverage as Richard Sherman intercepted a long Carson Wentz pass in the 3rd quarter. He was replaced on the field by veteran backup Steven Terrelll. Any time missed by Thomas would obviously be a big loss.
If Prosise and Pope are both expected to miss some time, rookie Alex Collins will likely back up Thomas Rawls, but it would leave the team thin in the backfield after they released leading rusher Christine Michael this week. Clearly the Seahawks are concerned about it. When they got the ball back with 4:00 left in the game they used backup QB Trevone Boykin and FB Will Tukuafu as RB's. They simply couldn't take a chance of anything happening to Rawls.
PROSISE AND RAWLS COULD BE A GREAT 1-2 PUNCH AT RB:
Before Prosise was hurt, he reeled off a 72 yard touchdown run, the longest run in the history of CenturyLink Field. Rawls was finally on the field after missing 7 games to a broken bone in his leg, and he looked quick, physical and effective. Prosise's durability is quietly becoming a concern, as he missed a significant part of training camp and the early season with a variety of injuries.
If both of these backs can get, and stay, healthy….it could give Seattle a very difficult duo for opposing defenses to deal with. Both are much more instinctive, decisive and capable of consistently breaking big runs than Michael was.
They just need to stay healthy.
THE KICKING GAME IS A MAJOR CONCERN:
After Prosise's big TD run, Steven Hauschka missed his fourth extra point of the year as it was blocked due to interior pressure. Then in the 4th quarter he missed an easy field goal that appeared to have no issues with the snap or hold.
Issues in the kicking game haven't cost the team a game yet, but it needs to be addressed and fixed quickly.
RUSSELL WILSON IS HEALTHY AGAIN:
While they Hawks didn't use the read-option much, Wilson was clearly back top being 100% healthy. He moves comfortably in the pocket, and showed his old quickness on a number of scramble runs. And then of course there was his 15 yard TD catch in the 3rd quarter on a reverse pass from WR Doug Baldwin.
Having Wilson back to full health helps alleviate some continuing concerns along the offensive line.
THE SEAHAWKS NEEDED THIS:
After seemingly mandating that they take each and every game down to the final few seconds, Seattle needed a blowout win. This one was at home, against a struggling team (the Eagles had lost 4 of 6 coming in), while facing a rookie QB playing his first game at the Clink. While the score appeared closer than the game played out (the Seahawks fielded a number of backups down the stretch due to injury or caution) this was in many ways a dominant win for the home team.
The injuries to Prosise and Thomas are obviously huge potential concerns, but Philadelphia was the only team left on the Seahawks schedule with a winning record to this point. Winning this game convincingly does wonders for their playoff positioning as they head down the stretch.
More from 12th Man Rising
This article originally appeared on