Seahawks to face Panthers O-line with serious questions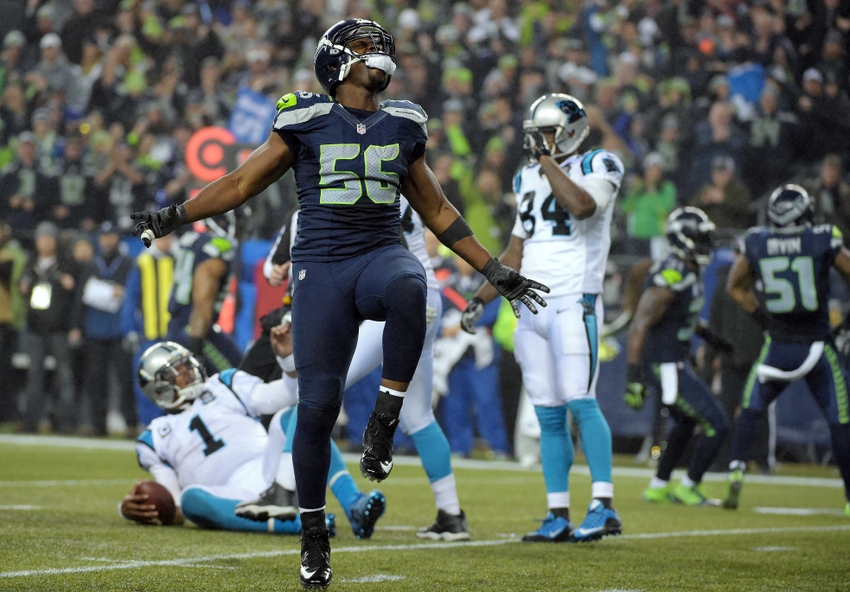 The Seattle Seahawks will face a depleted Carolina Panthers team this week that just placed both of their centers onto injured reserve.
When the Carolina Panthers take the field against the Seattle Seahawks this Sunday, protecting their franchise QB will be their biggest concern. They're going to be trying to do so with a major hole in their protection.
Carolina placed center Ryan Kalil on injured reserve today. He is, by a wide margin, their best offensive lineman. Kalil is also responsible for setting the protections for Carolina's offensive line. As Seattle found out last year during the Drew Nowak experiment, that's a big part of making an offensive line work.
Complicating the issue is that his backup is also now done for the year. Gino Gradkowski was also placed on IR today, leaving the Panthers without an experienced center on the roster.
Panthers placed C Ryan Kalil (shoulder) and Gino Gradkowski (knee) on IR. Signed FA center Ryan Wendell and T Dan France from the Browns PS

— James Palmer (@JamesPalmerTV) November 29, 2016
Tyler Larsen, the 2nd year guard who has no career starts at either position, now becomes the starting center. He will be the guy expected to make sure that the rest of the linemen have the correct assignments before the snap.
He isn't being given a soft landing either. Larsen's first start will come against a Seattle defense that is 4th in the NFL in sacks. Oh, and they're also getting Michael Bennett back for the first time in over a month.
With Bennett back and the emergence of Demonte Moore as a backup pass rusher, the Seahawks now have 3 guys (Frank Clark being the other) who can line up and rush from all four defensive line spots. Throw in Cliff Avril and Seattle's willingness to blitz, and the Seahawks are a very difficult defense to get protections correct against.
@MyersNFL the Dline has got be be looking a little like this… pic.twitter.com/zUacaBRn6g

— Riley Gangle (@509Kingofkings) November 29, 2016
Even with a QB as difficult to sack as Cam Newton, the Seahawks defense should should feast on Sunday. They simply have too much talent for the Carolina front to consistently keep them contained.
More from 12th Man Rising
This article originally appeared on