Seahawks Injury Report Week 3: San Francisco vs Seattle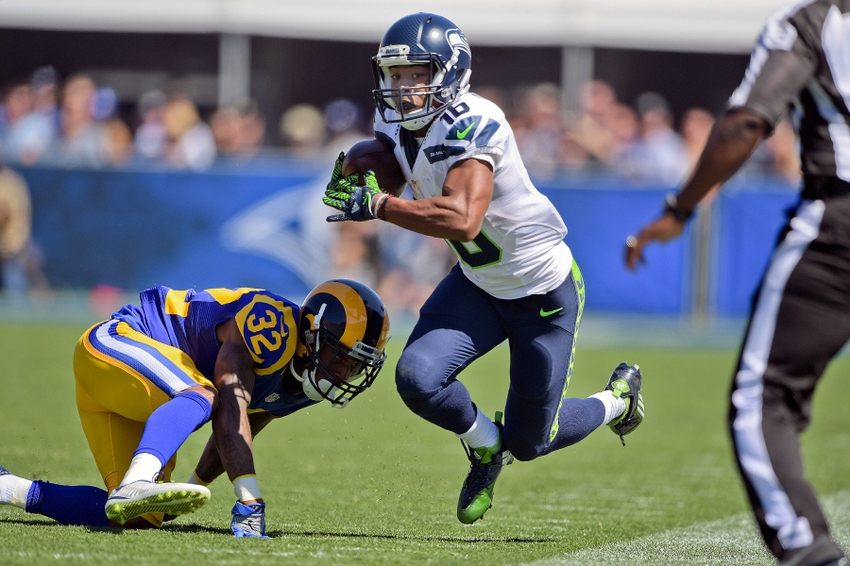 Seahawks Injury Report Week 3: The Seattle Seahawks look good on the injury front going into this week's game against San Francisco.
Lets face it. There was a real reason to worry after last week's game against the Rams. Russell Wilson still looked injured and slow, Doug Baldwin took a couple of nasty hits and ended up with an MRI, Tyler Lockett was pulled from the game with a knee injury. The list went on and on.
After a week of practice, things are looking up. Wilson and Baldwin will play on Sunday, however Lockett may not be as lucky. The 2nd year WR left the game last Sunday with a sprained kneed, but was brought back in late in the fourth quarter. Lockett practiced fully on Wednesday but was listed questionable for the game this week.
Running back Thomas Rawls was also injured in the game against the Rams. He had a contusion on his shin, but xrays were negative. He was held from practice all week and is now doubtful for Sunday. Head coach Pete Carroll said today that they are still hoping Rawls will be able to play, but are prepared to go without him if necessary.
C.J. Prosise injured his wrist during week 1 and is still fighting to get back. Although he practiced fully all week, he is listed as questionable for this weekend. With both he and Rawls iffy for Sunday, expect to see a lot of Christine Michael.
Rookie TE Nick Vannett and rookie DT Germain Ifedi are both still doubtful. Neither has yet to play a snap during the regular season, but both are close to returning. Carroll said he is hoping Ifedi will be ready to go next week, but indicated Vannett may be closer to returning and could possibly play this week in an emergency.
Defensive end Cliff Avril was listed on the injury report earlier this week, but was off the report today.
All in all, the team looks solid and ready to play. Carroll said Wilson looked better than last week and that is a huge relief. San Francisco has looked better than many thought they would this year so it could be quite a test for a Seahawks team that was pretty beat up.
More from 12th Man Rising
This article originally appeared on