Seahawks Inactives: Kam Chancellor back, Michael Bennett out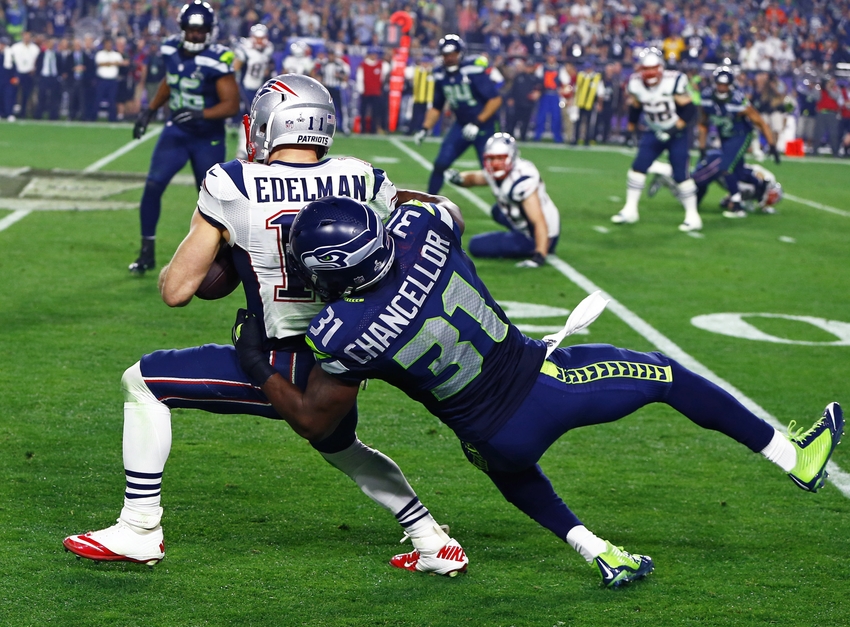 The Seattle Seahawks inactives lists no longer contains Kam Chancellor's name, but the team is still missing key plays for a big game against the Patriots.
This game is far-from a must-win for either the Seattle Seahawks or the New England Patriots. Win or lose, both teams will still be in first place in their division next week and have a path to home-field advantage in the playoffs.
Seahawks Inactives
Seahawks inactives vs. the Patriots pic.twitter.com/Jr7GToFka4

— Seattle Seahawks (@seahawksPR) November 13, 2016
Not having Kam Chancellor's name on this list is big news. After missing four games, the Seahawks will have their All-Pro SS back. It is good timing too, as they'll need him try and slow down Rob Gronkowski.
Luke Willson is out again this week, after there was some hope he'd play. Nick Vannett has played well recently in that spot and should get considerable playing time again today.
Thomas Rawls is out again as he works his way back from a broken bone in his leg. He is healthy and running now, and is expected to play next week against the Eagles.
Running back Christine Michael was limited in practice on Friday with a hamstring issue and was listed as questionable. There was some concern that he wouldn't play as well, but he is active and ready to go. He likely won't play much though, as the team said that rookie CJ Prosise will get the bulk of the snaps this week.
Of course, the big name on this list is Michael Bennett. He's missing his third-straight game, and his 2nd since undergoing knee surgery. Bennett is recovering quickly, and there is a chance he could play next week.
Beyond that, things get less interesting. Bradley Sowell is out again, but it is open for debate on if he's actually an improvement over Fant at LT so it doesn't really matter. The rest of Seattle's inactive are healthy, just too low on the depth chart to be in uniform this week.
Patriots Inactives
#Patriots inactives. #SEAvsNE pic.twitter.com/KEZOsWjVIc

— New England Patriots (@Patriots) November 14, 2016
If there's one thing that we should all know by now, it is to never trust a Bill Belichick injury report. That is on display once again this week.
Martellus Bennett (Michael's brother) was listed as questionable and not expected to play. Surprise surprise, he's out there ready to go and doesn't look limited at all.
New England also activated Dion Lewis off the PUP list yesterday, but he isn't expected to play tonight. Other than that, ss with almost any team coming off their bye week, the Patriots are extremely healthy right now.
More from 12th Man Rising
This article originally appeared on