Seahawks Inactives: defensive stars still out vs Bills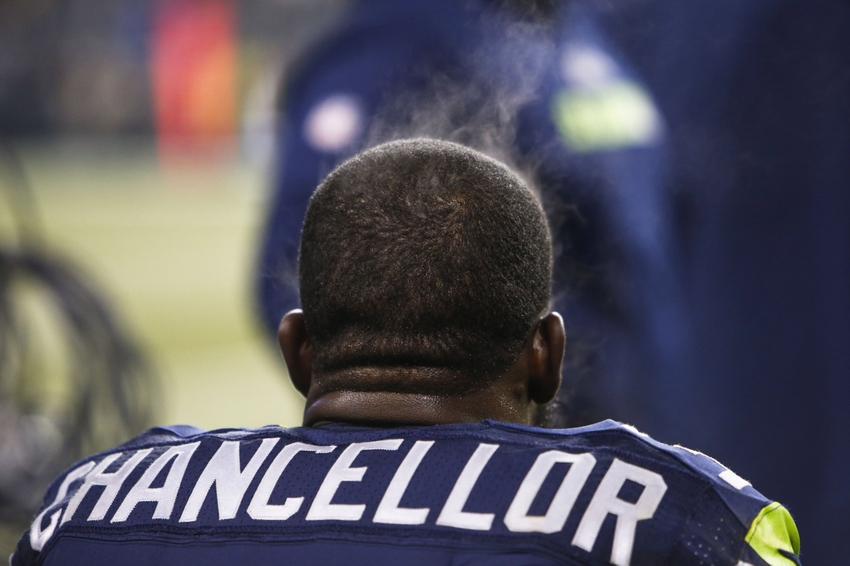 The Seattle Seahawks Inactives lists contains a long list of injured players, including a pair of star defensive players.
Last week we knew exactly who was going to be on the Seahawks inactives list. There were six players listed as "out" on the Friday injury report, and we also knew Bradley Sowell wasn't going to play because of his knee injury. The list of injured inactive players is almost identical for this week.
Seahawks Inactives
RT seahawksPR: Seahawks inactives vs. the Buffalo Bills pic.twitter.com/N70dmyjFj8

— #Seahawks (@xSeahawks) November 8, 2016
The one change this week is that linebacker Kevin Pierre-Louis is back. It might not matter though, since he isn't starting. Brock Coyle will start at strong-side linebacker, and should see plenty of action against Buffalo's elite rushing attack.
That means that the Seahawks will be without defensive stars Michael Bennett and Kam Chancellor. Chancellor is missing his 4th consecutive game with a groin injury. Kelcie McCray gets another start at strong safety in his place.
Bennett had knee surgery this week to repair some torn cartilage. He is only expected to miss 2-3 weeks, with today's game counting as the first week in that timetable. Frank Clark gets another start in Bennett's place.
One of offensive side of the ball, the Seahawks will be without Sowell for another week. George Fant gets his 2nd start at left tackle.
Thomas Rawls is still out after cracking a bone in his leg back in Week 2. He's close to returning, but he isn't ready yet. The same is true for tight end Luke Willson. Willson lobbied hard to get cleared for tonight's game, but he'll have to wait another week before playing.
Bills Inactives
Bills Inactives https://t.co/ytvpMMgTyK pic.twitter.com/L7XMe15he3 #Bills

— Bills Legend (@BillsFanMVP) November 8, 2016
The Bills enter tonight's game struggling with injuries as well. The most significant would definitely be Marcell Dareus. His absence from the middle of their defensive line should make things easier on the Seahawks to get the running game going.
Complicating things for Buffalo is that Corbin Bryant is also out. He's one of the guys who normally would be asked to pick up the slack from Dareus' absence.
Buffalo is also a bit short handed at wide receiver. Brandon Tate is out. Robert Woods and Marquies Goodwin are limited. Percy Harvin (yes, that Percy Harvin) signed with Buffalo this week and is expected to play.
More from 12th Man Rising
This article originally appeared on