Seahawks: final 53-man roster projection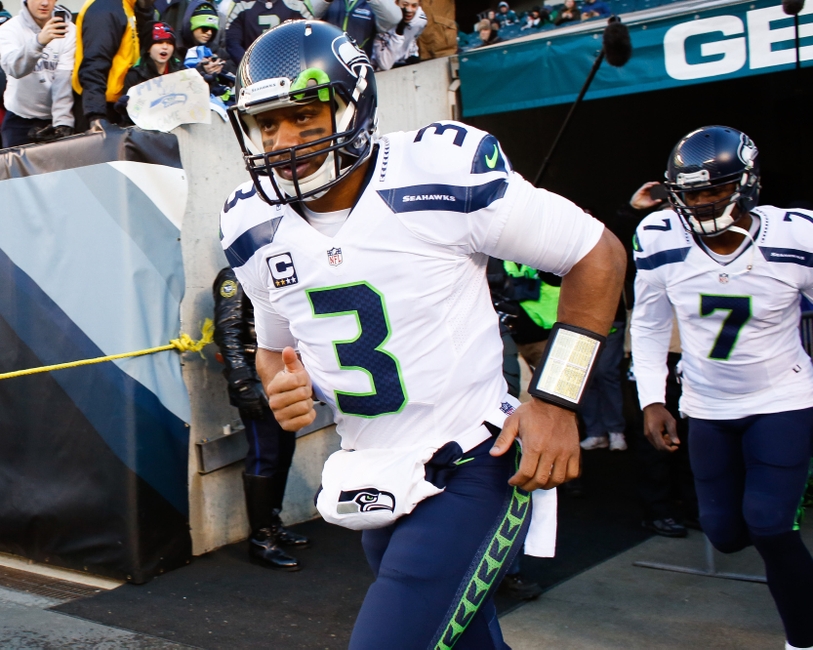 Our final Seattle Seahawks 53 man-roster projection for the 2016 season. Many roster battles are over, but a few still remain.
With NFL rosters now trimmed down to 75, we are less than a week before teams must get their rosters trimmed all the way down to 53. That's means that it is time to do another 53 man roster projection for the Seattle Seahawks.
There's been a lot of changes since our last projection. Keep in mind that the 4th preseason game will be played mostly by the guys battling for those last couple of roster spots. There is still a lot of evaluation left to be done.
Offense (25)
Quarterback (2)
Russell Wilson, Trevone Boykin
It is funny that people were trying to sell the idea that Jake Heaps was actually pushing Boykin for the backup spot. That was never true. Heaps has never been more than a camp body. This roster battle was always Boykin vs. bringing in a veteran before the season began.
Running Back (4)
Thomas Rawls, Christine Michael, CJ Procise, Alex Collins
Procise finally getting healthy is a nice development for Seattle. The only battle right now is Pope vs. Collins for that final spot. Given the team consistently giving Collins carries earlier in games, I think he makes the team. Pope will also be the easier of the two to slip through waivers and onto the practice squad.
FB (1)
Will Tukuafu
Bringing back Tukuafu was an absolutely-necessary action by the Seahawks.
TE (3)
Jimmy Graham, Nick Vannett, Luke Wilson
Jimmy Graham's slow recovery, combined with Nick Vannett's high ankle sprain, means the team will want to keep a fourth TE. Brandon Williams is still the  best of the available options, but he's regressed after a strong first couple of weeks. McEvoy and Tukuafu, as well as a offensive lineman like Gary Gilliam will all have to pick up the slack until Graham is 100%.
WR (6)
Doug Baldwin, Tyler Lockett, Jermaine Kearse, Paul Richardson, Tanner McEvoy, Douglas McNeil
The top 4 have been set since before camp opened. After that the position group have been in flux because of a string of unfortunate injuries. Tanner McEvoy has grabbed the 5th spot, in part because of his ability to play some TE.
After that it is a bit of a toss up. Kasen Williams would be the guy if he'd stayed healthy, but he hasn't been able to do so. Antwon Goodley is in the discussion as well. McNeil gets the nod as of today, but it is a very close battle. The team couldn't also drop the 6th WR in favor of a 4th TE.
Offensive Line (9)
Bradley Sowell, Gary Gilliam, Mark Glowinski, Justin Britt, Germain Ifedi, Joey Hunt, Rees Odhiambo, Will Pericak, J'Marcus Webb.
This is a very tough group to call before the final preseason game. Terry Poole struggled against Dallas, and J'Marcus Webb hasn't been healthy enough to get a good look at. One of those two will make the roster, but it is unlikely that both will.
The other battle here will be Jahri Evans vs Will Pericak for the final interior line position. Pericak is cheeper and more versatile, so I think he wins the job.
Defense (25)
Defensive line (9)
Michael Bennett, Jarran Reed, Cliff Avril, Ahtyba Rubin, Tony McDaniel, Cassius Marsh, Frank Clark, Quinton Jefferson, Brandon Bryant
The injury to Reed means I think the team carries an extra DT (Bryant) in Week 1 instead of keeping an extra DE (Ryan Robinson). Overall though, this group looks fairly set already as we head into the final preseason game.
Linebacker (7)
KJ Wright, Bobby Wagner, Mike Morgan, Kevin Pierre-Louis, Eric Pinkins, Brock Coyle, Kasche Palacio
There are only 8 linebackers on the roster right now. The only guy I have being cut is Steve Longa. I'm not sold on Palacio making the roster either. The team could elect to keep 6 and keep an extra DL or DB, or grab a player off waivers from another team.  Eric Pinkins' spot on the roster is tenuous as well.
Defensive back (9)
Kam Chancellor, Earl Thomas, Richard Sherman, Jeremy Lane, Deshawn Shead, Kelcie McCray, Tyvis Powell, Tye Smith, Tharold Simon
By cutting Brandon Browner on Monday, the Seahawks make this position group an easy call. Only Marcus Burley could crash the party, and he might make it anyways if the team keeps only 6 LBs.
Specialists (3)
Steven Hauschka, Jon Ryan, Random Longsnapper
After three poor performances, I don't think the team keeps Nolan Frese as the long snapper. He might make the initial 53, but I doubt he plays in Week 1. They'll wait for other teams to cut guys, and then select one of those.
More from 12th Man Rising
This article originally appeared on