Seahawks center of attention, Hunt or Britt?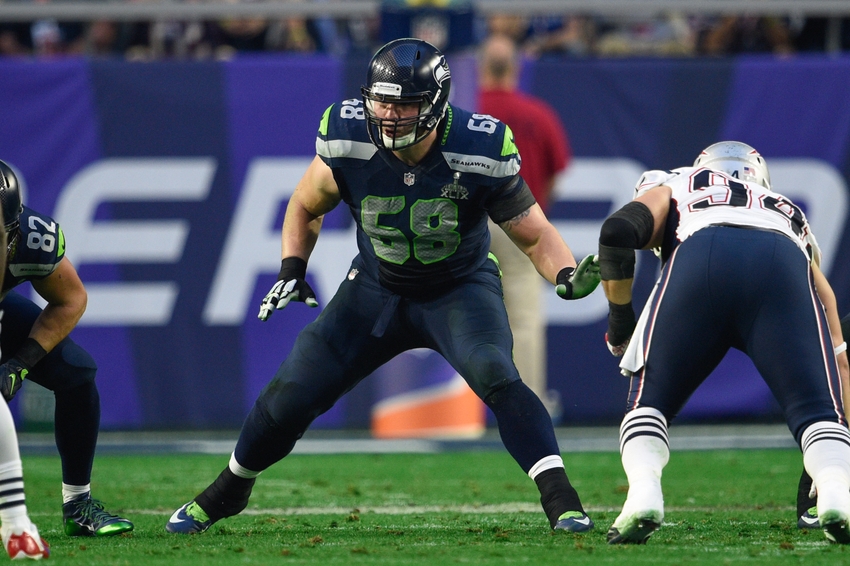 It appears the Seattle Seahawks will be starting a rookie at center on Sunday when they host the Miami Dolphins at CenturyLink Field.
Once Germain Ifedi went down with a high ankle sprain Wednesday in practice, the Seahawks were forced into yet another shuffle of their already beleaguered offensive line. Changing up the starters just five days before the season opener isn't ideal for anyone, especially a team who's Super Bowl hopes may very well be dependent on the play of that position group.
The real intrigue, however, appears to be precisely who is going to line up in front of Russell Wilson against the Dolphins.
First, there was this…..
Rappaport's report made sense, since this was the lineup the team went with after Ifedi left the field Wednesday.
But not so fast!!! Things have apparently changed.
In his report, Bell quotes Webb talking in very confident terms about being in line to get the start against Miami. "Oh, hell yeah!" Webb said. "I get to play next to Justin and Garry. It's going to be a great week."
This lineup, if in fact true, makes more sense then the one with Hunt as the starter. As well as the 6th round pick out of TCU played this preseason, he's still a rookie. Also, asking Britt to move to his fourth different starting position on short notice is a stretch, especially after he performed at such a high level over the last month after he was moved to the pivot.
This is the best way to keep some sort of continuity, and build on a sometimes promising preseason for the group. Webb's performance will be the key to it all, and that statement alone may send some Seahawk fans running for the phone to call a self-help line.
Signed as a free agent after five seasons in Chicago and Oakland, Webb is the teams highest paid offensive lineman, but also had the worst preseason. When he wasn't hurt he was playing poorly. Pete Carroll will tell you those two facts are intertwined, and that Webb is now healthy and has looked good at guard this week.
One thing is for certain, Webb provides some of the same traits that Ifedi takes to the medics office with him, size and power. At 6-7, 333 pounds, Webb could help provide some push up the middle alongside Britt, with Mark Glowinski (the strongest player on the team) doing the same on Britt's other side.
Pass protection, however, is where Webb seemed to struggle the most this preseason, albeit most of his reps came at tackle rather than inside.
So it will be paramount (as it always is to be honest) for the Seahawks to establish a strong running game Sunday, and for QB Russell Wilson to get the ball out quickly.
If not, the likes of Ndamukong Suh and Cameron Wake could be spending a lot of time dancing around in the Seattle backfield, and it'll be a long day for the Seahawks offense.
More from 12th Man Rising
This article originally appeared on