Seahawks at Jets: Preview, Predictions, and More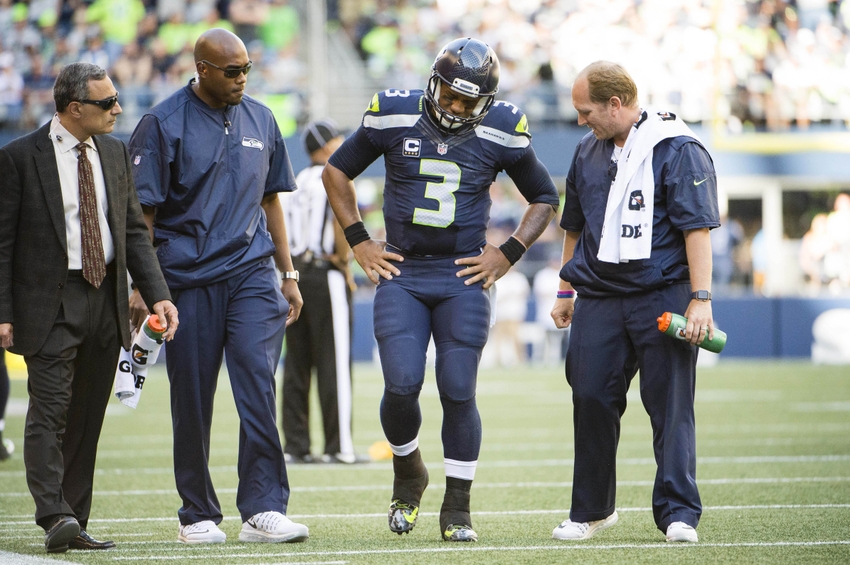 Seattle Seahawks vs. New York Jets
The New York Jets return home to face the Seahawks from MetLife Stadium in Week 4. They come off of a game they would like to forget, turning the ball over eight times last week in a 24-3 loss to the Kansas City Chiefs.
The Jets hit a rough path in their schedule with the game against Seattle followed up by games with the Steelers and the Cardinals. Eric Decker has not practiced over the first two sessions of preparation and could miss the game on Sunday, which would be a big loss for New York.
Seattle enters the game with a record of 2-1, following a 37-18 victory over the 49ers. Christine Michael was huge, putting up 106 yards on the ground and two touchdowns. Jimmy Graham looked like he did in his Saints' days, posting six receptions for 100 yards and one touchdown. Graham sat out Thursday's practice, but there was good news for the Seahawks as Russell Wilson practiced and has all week. Still, his ankle injury is something worth watching.
Keys To Victory
After last week in Kansas City, the Jets need to get back to basics and take care of the football. My apologies for stating the obvious, but eight turnovers is far too many. Ryan Fitzpatrick needs to get back to playing smart football, stop throwing the ball into crowds, and put his team in a good position to win.
They must also get the football in the hands of their playmakers on the outside. Last year, Brandon Marshall posted 23 receptions over the first three games. This year, he is at 12. Last year, Eric Decker logged 14 catches over the first three weeks, this year the number is nine. That's not good enough. The Jets need the ball in these players' hands. It starts on Sunday.
The Seahawks need to find a way to get the running game going against the Jets. This is no easy task, as the Jets have the number three ranked defense against the run. How do they do it? They take a page from the Chiefs' playbook by running a short passing game to thwart New York's aggressiveness.
Force Fitzpatrick into making mistakes. Kansas City put on tape the fact that it can be done. Disguise coverage and force errors. That will make it a long day for New York.
Odds
Point Spread: Seahawks -2.5
Moneyline: Seahawks -140, Jets +120
Over/Under: 40.5
Prediction
The Seahawks enter this one banged up, between Wilson, Graham, and several others. Wilson won't be able to run around as much as he likes. The Jets are going to come into this one fired up, as Todd Bowles, you can bet, was tough on his team coming out of that performance in week three. Even if Decker can't go, Robby Anderson will get his chance to step up. And with the home crowd behind them, the Jets do just enough to win.
Pick: Seattle Seahawks: 21, New York Jets: 27
This article originally appeared on