Seahawks at Jets Live Stream: Watch NFL Online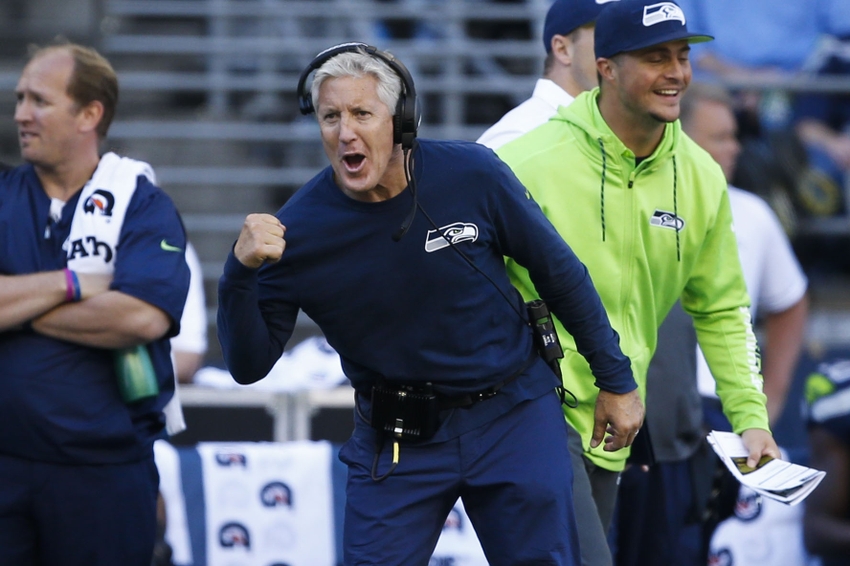 The Seattle Seahawks face the New York Jets on October 2nd. Here's all the info you need to watch.
It's a clash of two talented defenses as the Seahawks head to MetLife Stadium to face the New York Jets. The Seahawks enter the game ranked number one in the league, allowing 250 yards per game. The Jets have been stout against the run, ranked the third in the league and allowing a mere 71.7 yards per game. The Jets enter the game with a 1-2 record after a bad loss to the Chiefs, while the Seahawks come to town 2-1 after beating the San Francisco 49ers last week.
Can the Jets get back to basics and protect the football? To win this game, the Jets are going to have to answer that question. With Richard Sherman and company roaming around, there is always a chance to turn that football over. They may be without their second in command on the outside, Eric Decker, who has been bothered by injury all week. Matt Forte will need another strong performance to open up some passing lanes for Ryan Fitzpatrick. He needs a big one, after throwing six interceptions last week.
The Seahawks are going to have to exploit the Jets' secondary, as they have not played well. Challenge Darrelle Revis, as he has not been able to keep up with receivers deep. Allow Baldwin and company to get vertical, good things will likely happen. That will also open up running lanes for Christine Michael, who is coming off of a 106-yard performance against San Francisco.
If you are looking for the game and are outside of the local markets, fear not. You can watch the game via the NFL Sunday ticket (subscription required). It's not just a satellite program anymore, it's even available online.
Details for Sunday's game are below:
Date: October 2, 2016
Start Time: 1:00 PM
Location: East Rutherford, NJ
Stadium: MetLife Stadium
TV Info: FOX
Live Stream: NFL Sunday Ticket
It could be a defensive battle on Sunday afternoon. It sure will be an interesting game. We'll see which team can get things going in a definitively positive direction from her on out.
More from NFL Spin Zone
This article originally appeared on