Scott Tolzien Shows Life with Touchdown to Donte Moncrief (Video)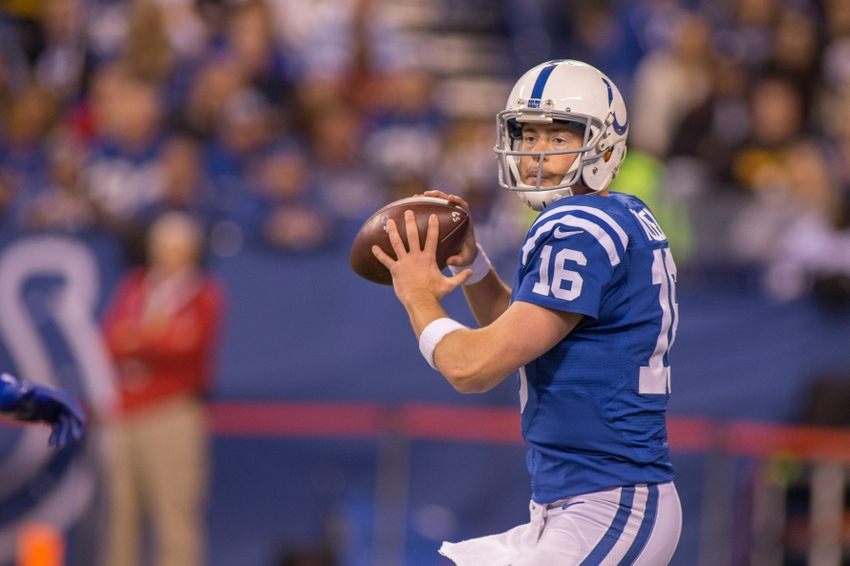 With Andrew Luck out due to a concussion, Indianapolis Colts quarterback Scott Tolzien once again found himself starting for an elite No. 12.
The Pittsburgh Steelers were fully expected to blow the Indianapolis Colts out of the water with Scott Tolzien at quarterback and Andrew Luck ruled out and they got off to a 14-0 start. Le'Veon Bell punched in a rushing touchdown, and Antonio Brown hauled in a score from Ben Roethlisberger after beating a hobbled Vontae Davis on the right side.
What's more, the Colts and Tolzien had not shown much life. His first drive of the night, prior to the Steelers scoring, saw him go 1-of-2 for a loss of five yards and fumble. Consequently, there was nowhere to go but up.
Well, the Colts were able to mount a response with a touchdown of their own to the Pittsburgh scores, as Tolzien shocked everyone with a pinpoint throw to No. 2 wide receiver Donte Moncrief.
Like Davis, Moncrief showed heart suiting up for this game. He was listed questionable with a hamstring injury and was a game-time decision. Moncrief already missed several games this year with a significant injury, so it is always nice to see him out there.
Tolzien didn't have much of a window to aim at in the end zone and this could have easily been an interception by the former Green Bay Packers backup. However, he got it in there, and Moncrief made an excellent diving effort to latch onto the pass and hold onto it for six.
The pass made the score 14-7 before the Steelers extended the lead to 21-7 with yet another Roethlisberger-Brown touchdown.
Moncrief's touchdown reception was the fifth of the season and he is quietly becoming one of the NFL's best red zone threats. If he, Luck, T.Y. Hilton, and the rest of the Colts can stay healthy for 16 games, then Moncrief could get some more plaudits around the league.
This article originally appeared on