Report: 49ers closing in on Kyle Shanahan as their next head coach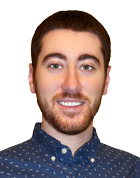 In the past week, the San Francisco 49ers have watched two of their top candidates — Patriots offensive coordinator Josh McDaniels and Seahawks offensive line coach Tom Cable — withdraw their names from the team's head coaching search.
Fortunately, however, Kyle Shanahan is still out there, and they're reportedly closing in on making him their next head coach. Adam Schefter of ESPN reports the team is planning to offer him the job, despite having to wait until the Falcons are eliminated from the postseason.
49ers plan to offer their HC job to Falcons' OC Kyle Shanahan whenever Atlanta's season ends, sources tell ESPN. Willing to wait for him.

— Adam Schefter (@AdamSchefter) January 17, 2017
According to Mike Silver of NFL Network, it's "almost certain" Shanahan will accept the job, making him the team's next head coach.
According to sources familiar with both parties, it is almost certain that Kyle Shanahan will accept the 49ers' multi-year offer to be HC

— Michael Silver (@MikeSilver) January 18, 2017
Shanahan is obviously coaching the Falcons in the playoffs right now, leading them all the way to the conference title game. Should Atlanta win this weekend, the hire likely wouldn't become official until after the Super Bowl – which is more than two weeks away.
With no other head coaching vacancies out there, though, there isn't much competition for the 37-year-old coach, making it easy for the 49ers to wait it out.