San Francisco 49ers GM Trent Baalke wants to cut Colin Kaepernick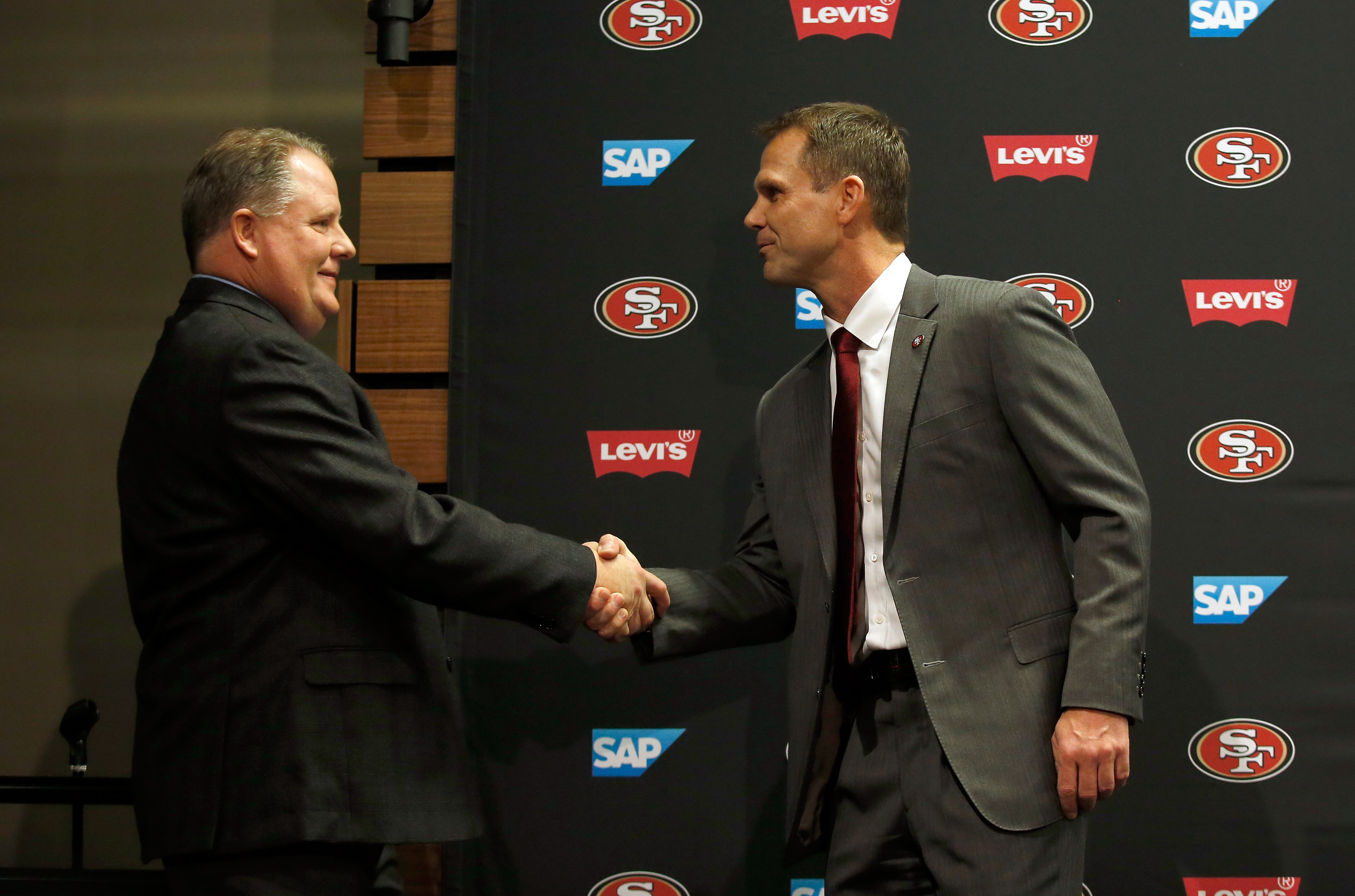 Colin Kaepernick has drawn attention for his national anthem protest, and he's also creating a difference of opinion within the San Francisco 49ers.
Before his national anthem protest this preseason, Colin Kaepernick and the San Francisco 49ers seemed likely to part ways. If not for a significant fully guaranteed salary for this year and a recovery from multiple surgeries that happened over a short time frame, Kaepernick may be a Denver Bronco, a New York Jet or a Cleveland Brown right now.
As it is, Kaepernick is No. 2 behind Blaine Gabbert on the depth chart right now, but he and the 49ers are also stuck with each other. Of course, that doesn't mean everyone in the organization wants to have Kaepernick around.
According to Jason Cole of Bleacher Report, 49ers' general manager Trent Baalke wants to cut Kaepernick. But head coach Chip Kelly disagrees, and he wants to try to develop Kaepernick. Cole went on to suggest that Kaepernick seeing some action Monday night, toward the end of a 28-0 win over the Los Angeles Rams, is the start of an effort to get him ready to play at some point this season.
Kelly's reported feelings about being able to develop Kaepernick aren't shocking since it's easy to see a marriage between player and offensive system. Baalke's feelings to the contrary also aren't surprising based purely on what occurred during the offseason. An added layer is Baalke likely having a prominent media mouthpiece passing along his feelings about Kaepernick's national anthem protest.
There have been some indications the 49ers would keep Kaepernick inactive all season in order to make it easier to cut ties next spring. That may now forever be known as the "Robert Griffin Plan," and the Redskins executed it perfectly last season. From Baalke's perspective, that would be the best path if an immediate release isn't tenable. But Kelly was hired to put the best players on the field and win games, and if Gabbert isn't up to the task, Kaepernick will get a chance.
Kelly eventually added full personnel power to his coaching duties with the Philadelphia Eagles, as he won a power struggle with the front office. Baalke would do well to remember that in the coming months, with Kelly's job security far greater than his own.
More from FanSided
This article originally appeared on