Kyle Shanahan explains why Colin Kaepernick is having trouble finding a job
The free-agent market is thinning as many of the remaining players are finding homes in new cities. That's especially evident among quarterbacks, with T.J. Yates and Matt McGloin signing deals on Monday.
One player, of course, who remains unsigned is Colin Kaepernick. Much has been made about his unemployment, pegging it to everything from his anthem protest to his lack of production, but new San Francisco 49ers coach Kyle Shanahan offered new insight this week as to why Kaepernick has had trouble finding a job.
Not surprisingly, Shanahan didn't pin Kaepernick's availability on the potential distractions that may come with signing him. The coach of Kaepernick's former team believes it's because of the fact that his next team will have to cater its offense to fit his skill set.
"Yeah. I think just the experience of doing that type of stuff, you don't just run stuff and think you're going to be good at it right away," he said of having to switch the offense to fit Kaepernick. "You've got to commit to it and work at it year round, and it's all the positions. When all your quarterbacks have different ways to be successful, which I've been in situations like that and you try to prepare them best, it does take a toll on your offense. What are you trying to get good at? You can't practice everything. You can't be great at everything. You've kind of got to commit to something and do it over and over and over again and once the type of running game or drop-back game, you're going to commit to one quarterback is completely different than the other, then that does affect your team."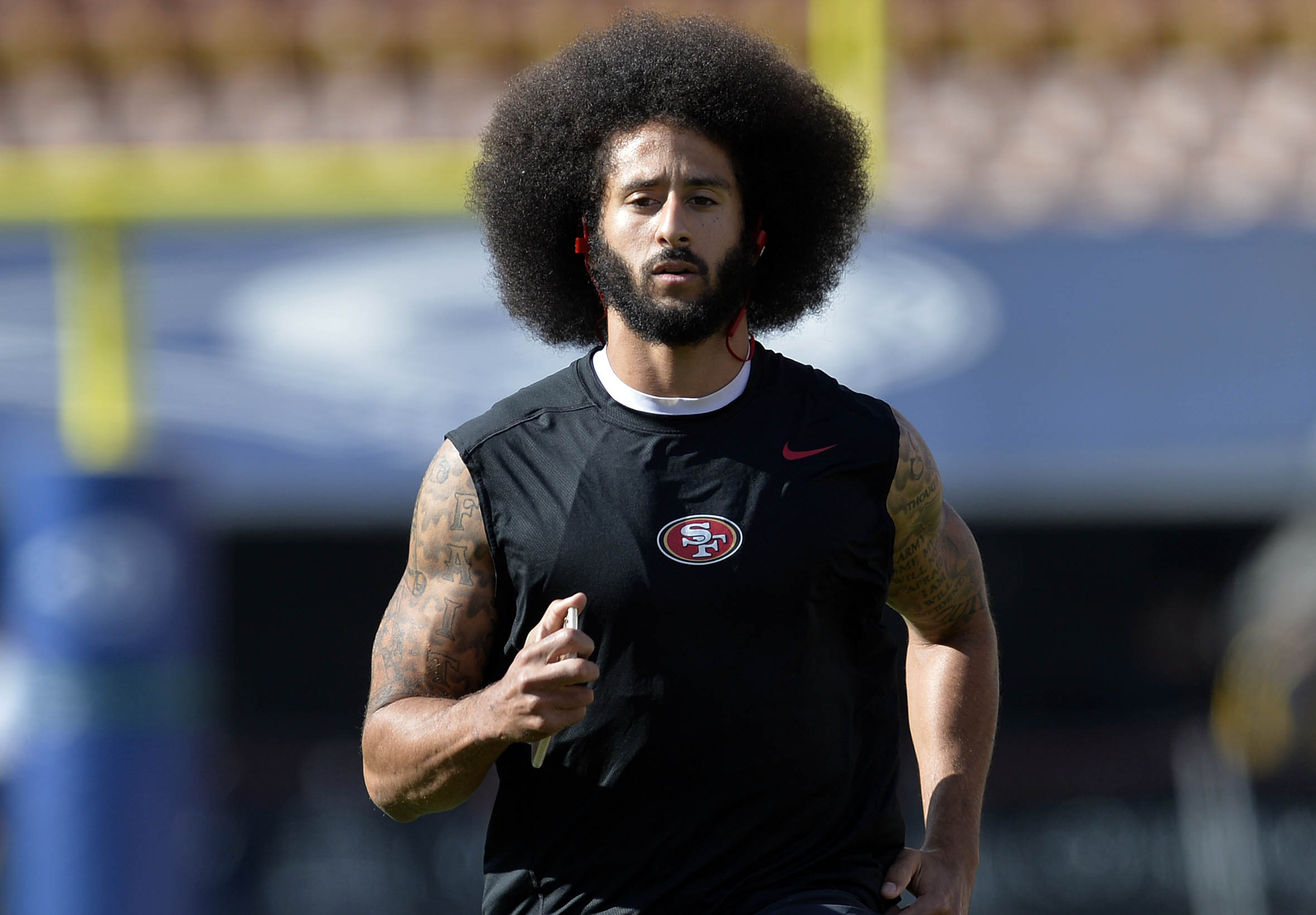 Most NFL teams use traditional pocket passers at quarterback. Very few teams start players who have success in the read-option, or by scrambling outside the pocket.
Yes, the read-option was a brief fad in the NFL with guys like Russell Wilson, Robert Griffin III and Kaepernick, but it's been bottled up by most defenses.
That makes finding a job difficult for Kaepernick, who has success when he's on the move rather than staying in the pocket. For him to be a backup, or to compete with another guy, he has to be on a team with a similar quarterback.
"That's why I think it can be harder when those type of guys are going through competitions and stuff and like that because even though you're trying to find the best guy, by trying to be fair to those quarterbacks you're also being unfair to a team, you don't really know what direction you're going. So, if you have your pick of the best world, you'd like those guys to be somewhat similar, not just because that's how you want the quarterbacks, just because of the work you're doing for the rest of the guys on the roster."