San Diego Chargers vs. Titans brings back flood of memories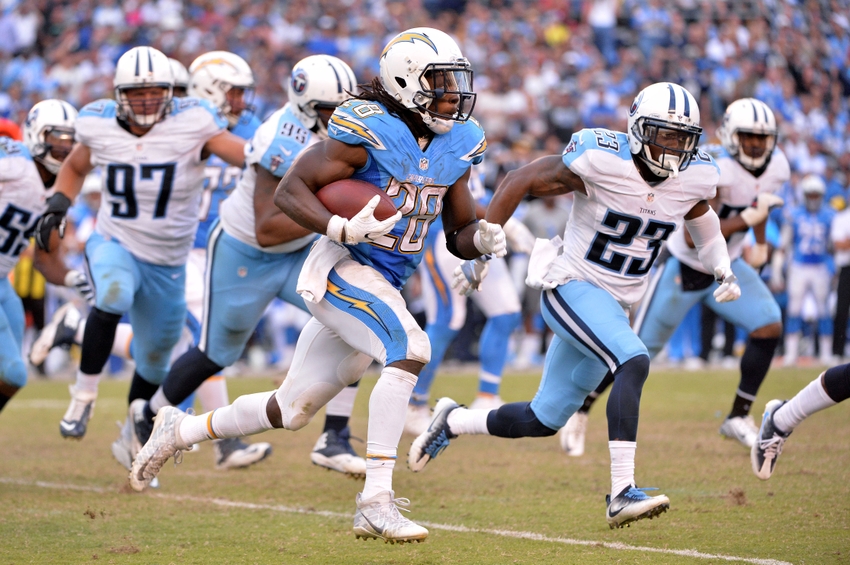 Was that the Tennessee Titans or the Houston Oilers? Mark Marriota or George Blanda? I could have sworn Paul Lowe and/or Keith Lincoln was running behind Ron Mix and Walt Sweeney! They must have changed John Hadl's number to 17 for alumni day! What a fun game to watch! It was like going back in time 50 years to the days of the old AFL.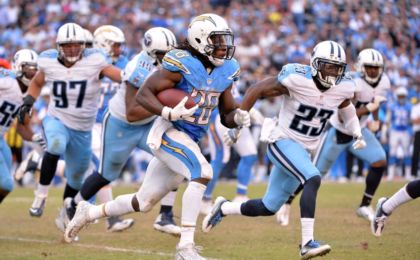 Seeing so many of the great Chargers of the past introduced at half-time and before the game couldn't have been more fitting. Both teams moved the ball and both teams had their moments. When Dwight Lowery and Casey Hayward scored on defensive touchdowns, it sure brought me back to guys like Westmoreland and Kenny Graham doing the same in the 60's.
I hadn't realized Gary "Big Hands" Johnson had passed away in 2010. It was hard to see so many great players gone. Nice of the Chargers to not only recognize the living legends, but show those who passed on the big screen. It was truly a walk down memory lane.
Back to this game. The back side of the defense was sometimes brilliant and sometimes like swiss cheese. It must be so tough to get used to guys like Denzel Perryman, Jatavis Brown and Manti Te'o playing next to you and knowing their drops and spacing and then having such a short time to adjust to players you may not have even heard of before. The best part of the game was the lack of turnovers by the offense. As much as the turnovers created by the defense was key, so was the ability of the offense to hold on to the ball.
What a game by Melvin Gordon and the blocking by the offense. One complaint, on Gordon's last long run, he should have gone down in bounds to use clock instead of going out of bounds. Other than that…unbelievable.
I'm really glad the missed extra point didn't come back to haunt the Chargers. I kept thinking that's a way the Chargers haven't lost this year.
Next up…Miami. The Chargers need to go 6-1 in the last 7 games to get a shot at the playoffs and even then there are no guarantees.. Winning all their home games is critical. Getting to their bye-week with a win could really help.
Finally, Tom Telesco, Mike McCoy and the staff have done a heck of  a job this year. Considering the injuries and the losses from Wierdsville, the fact that the team is staying focused is a great reflection on the entire organization.
Go Bolts!!! Drown the Dolphins!!!
This article originally appeared on