San Diego Chargers: Time to Trade Philip Rivers?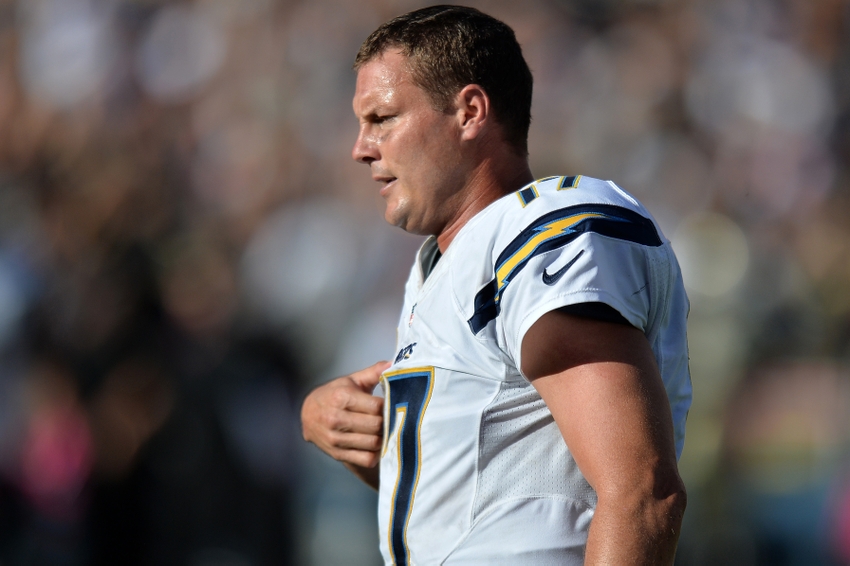 There is no question that Philip Rivers stands as the best quarterback in San Diego Chargers history, with due respect to the great Dan Fouts.
That being said it's apparent that the organization is in need of some significant retooling. After a 1-4 start to the 2016 season, featuring a string of painful 4th quarter collapses, most believe the truth has come out about this franchise. It is in a rebuilding phase. The years of consistent playoff contention are over. This has led to one overarching question. What do they do with Rivers?
The five-time Pro Bowl quarterback has been magnificent for them, but he also turns 35-years old in December. His window of elite-caliber play is closing. Some feel that if the Chargers truly are in a rebuilding stage, it should be their goal and obligation to trade him somewhere he has a chance to compete for a championship.
Former teammate and friend LaDainian Tomlinson said as much on NFL Network recently.
"Let's just call it what it is. The Chargers are rebuilding right now, OK? They're rebuilding. Philip only has about three or four years left. If you keep him there during this rebuilding process, you just wasted his entire career."

"The best thing to do, possibly, is trade him. Get something for him right now. Trade him to a contender and let this man get a chance to win a championship. That way you still get something for him."
It's quite possible that Rivers will surpass 45,000 passing yards and 300 touchdowns by the time the 2016 season concludes. A few more years should put him into the conversation of the Hall of Fame. No doubt many Chargers fans would hope he can play his entire career for their team, but is that really fair? He's given his best years to them. The least they could do is let him use the few he has left to pursue a ring he is unlikely to get by staying.
This article originally appeared on