San Diego Chargers: Three-Round 2017 NFL Mock Draft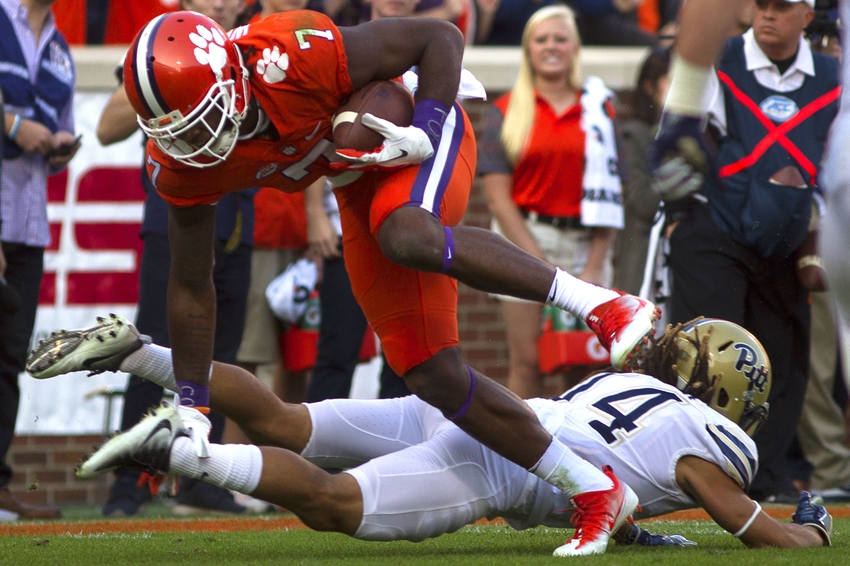 The San Diego Chargers are once again stuck in one of the best divisions in football and just can't seem to catch the breaks they need to win.
With the looming possibility of a move, it just adds further distractions. Even so, the team must forge ahead and keep trying to build a winner. That is what this latest mock draft tries to tackle. Can the Chargers solve their biggest problems early? Here are the top three rounds and how it has a chance to go for the Bolts in April.
1
Mike Williams
WR,

Clemson
One look at the cast of wide receivers Philip Rivers is throwing to and it really is amazing how he continues to put up decent numbers like he has. Keenan Allen it out. Stevie Johnson is out. Travis Benjamin has been in and out. There is no reliability in the weapons this guy has from week to week. How can he be expected to deliver victories that way? San Diego can't let up in their search for dependable receivers until they find them.
After a somewhat slow start to the year, Mike Williams has reminded everybody in the nation why he's the consensus top receiver. He more than anybody has that look of a go-to guy. He's got an inviting 6'3″ frame, good leaping ability, strong hands and enough speed to threaten defenses deep. Anytime a first down or a touchdown is needed, this is the guy Deshaun Watson looks for. With good reason too. Williams always seems to make the big play.
2
Mason Rudolph
QB,

Oklahoma State
While trying to help Rivers salvage the remainder of his career, the fact is he's running out of time. He turns 35-years old in December. There is no telling when the breaking point will come for a quarterback once he gets into the mid-to-late 30s. His arm strength isn't what it used to be already. The time is about right for the team to start investing in some sort of succession plan. That means grabbing a quarterback early in this draft.
Mason Rudolph is one of the fringe names in this class. His physical talent and productivity suggest he can be a top pick but there are certain shaky parts of his game that will leave him out of the top 32. He doesn't work in a pro-style offense and has a bad tendency to stare down his receivers. On the other hand he's big with a strong arm and demonstrates good accuracy and ball placement. A couple years learning behind Rivers might be the final key to him figuring it out.
3
Julie'n Davenport
OT,

Bucknell
Receivers haven't been the only problem Rivers has dealt with the past few years. Pass protection is another big one. The two tackles they have in King Dunlap and Joe Barksdale aren't terrible but they've never been good. They're serviceable, and that's not going to win championships most of the time. At least one of those spots must be upgraded in order to help Rivers become more effective. Preferably the left side of course.
Julie'n Davenport is becoming one of the hot names in the scouting community. Many love him because he exhibits those critical features of a left tackle: size, athleticism, fluid footwork and a good kick step. Of course coming from small Bucknell has many nervous. He hasn't played top competition and also could stand to add some power to his frame. Nevertheless guys with his tools are hard to find and worth the risk this late in the draft.
More from NFL Mocks
This article originally appeared on