WATCH: Chargers' defender embarrassed by ex-rugby star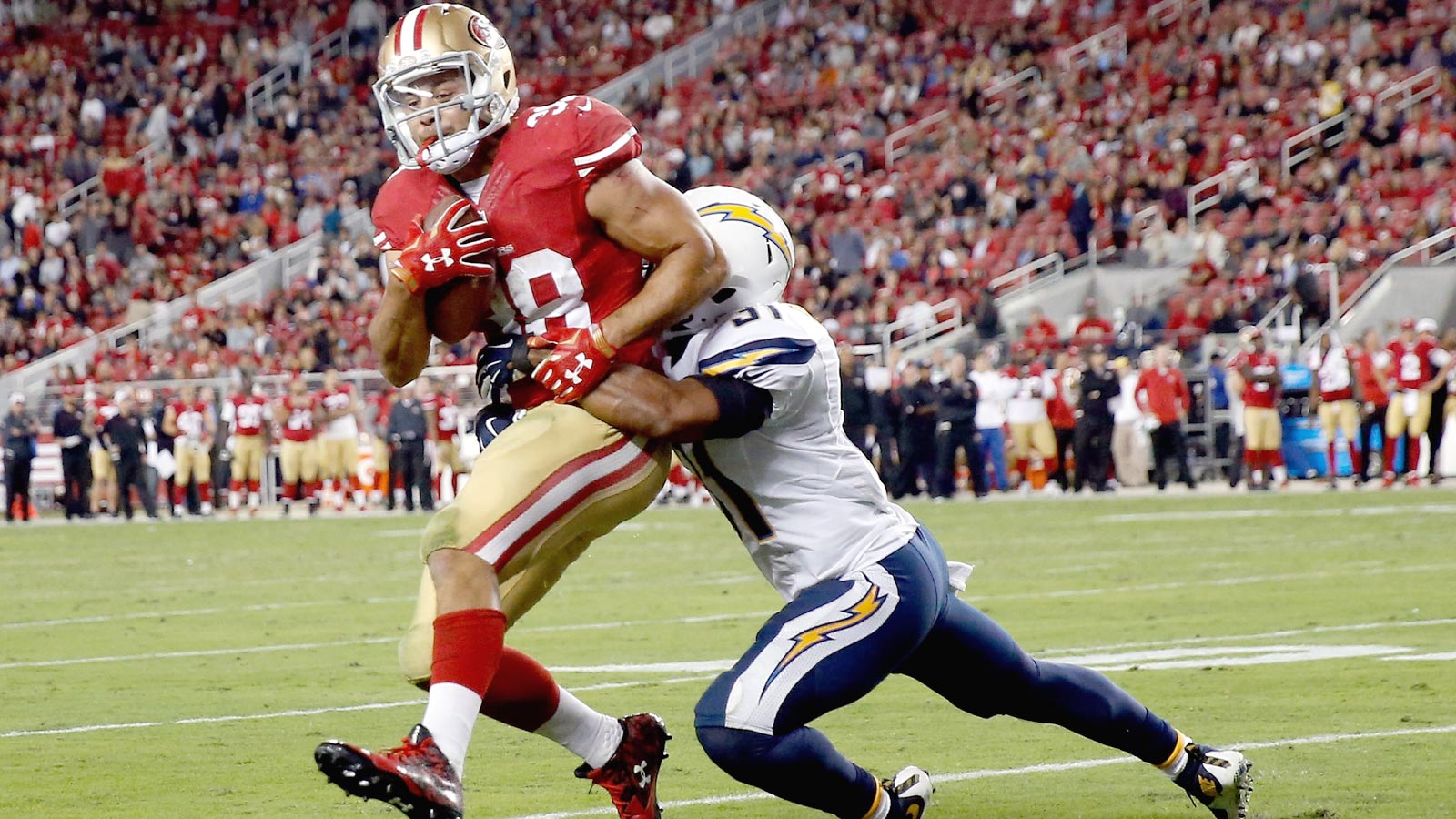 Jarryd Hayne's monster preseason continued — at the expense of a few poor Chargers defenders.
Take a look at what the rugby-playing 49er did in Thursday night's preseason finale:
Oh. That's just former Rugby League star @jarrydhayne_1, turning NFL defenders into pancakes. #SDvsSF http://t.co/sObSmoGhX9

— NFL (@NFL) September 4, 2015
That's cornerback Lowell Rose getting trucked at the end of that run. Or at least it used to be.
But Hayne's speed is just as impressive on the play. Defensive lineman Ryan Carrethers had an angle on him — until he turned the afterburners on and left Carrethers grasping for air.