San Diego Chargers may be Los Angeles-bound in 2017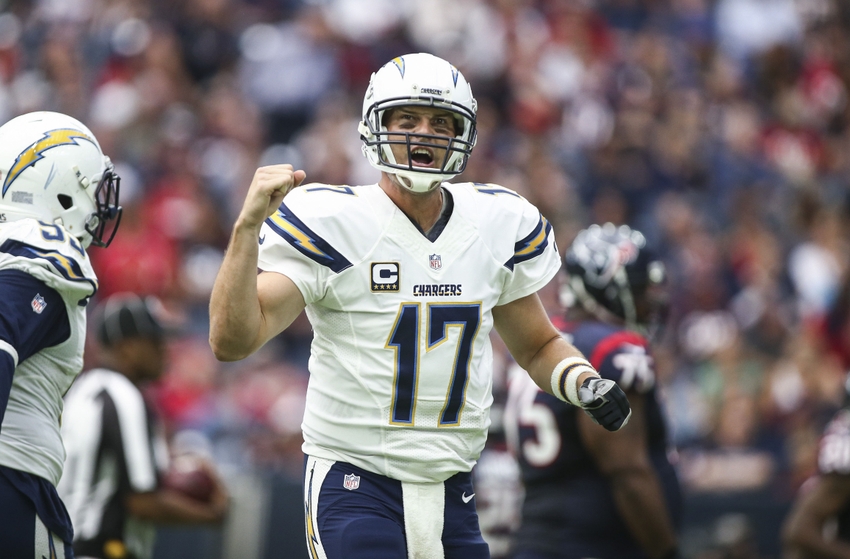 According to a report, the San Diego Chargers are expected to exercise their 2017 option to relocate to Los Angeles.
The San Diego Chargers' 57-year stay in America's Finest City may be coming to a tragic end.
According to ESPN's Jim Trotter, the Chargers are expected to exercise their 2017 option to relocate from San Diego to Los Angeles.
If you haven't kept track, or just simply didn't care, here's a quick rundown of why the Chargers are about to be Hollywood bound.
On Nov. 8, San Diego residents not only had a chance to pick a new president, but also to say yay or nay on Measure C, which would approve raising the city's hotel taxes from 12.5 percent to 16.5 percent to secure $1.5 billion in bonds to help pay for a $1.8 billion stadium project in downtown San Diego.
More on FanSided:
That proposal needed two-thirds of San Diego residents to approve the bond measure, and, predictably, the city's taxpayers overwhelmingly voted down Measure C.
Since Measure C is dead, the Chargers are now exercising "plan B," in which the team intends to exercise their option to play in the state-of-the-art Los Angels Rams stadium in suburban Inglewood no earlier than next year.
The San Diego Chargers are expected to exercise the team's option to move to Los Angeles in 2017. https://t.co/VAfZVA5ufb

— SportsCenter (@SportsCenter) December 2, 2016
Nobody in San Diego is shocked by the move Chargers chairman Dean Spanos made on Thursday. The Chargers could renegotiate with the city on putting a stadium in Mission Valley, where the team didn't want to be. But that would still entail asking the taxpayers for a leg up, which, to say the least, is a long shot.
So it really makes no sense for the Chargers to try to make a new stadium work in San Diego. It's sad to say, but Spanos made the right decision by ending his headache with the city of San Diego and starting anew in Hollywood.
More from FanSided
This article originally appeared on