San Diego Chargers: First Step in Move to Los Angeles in 2017 'Expected'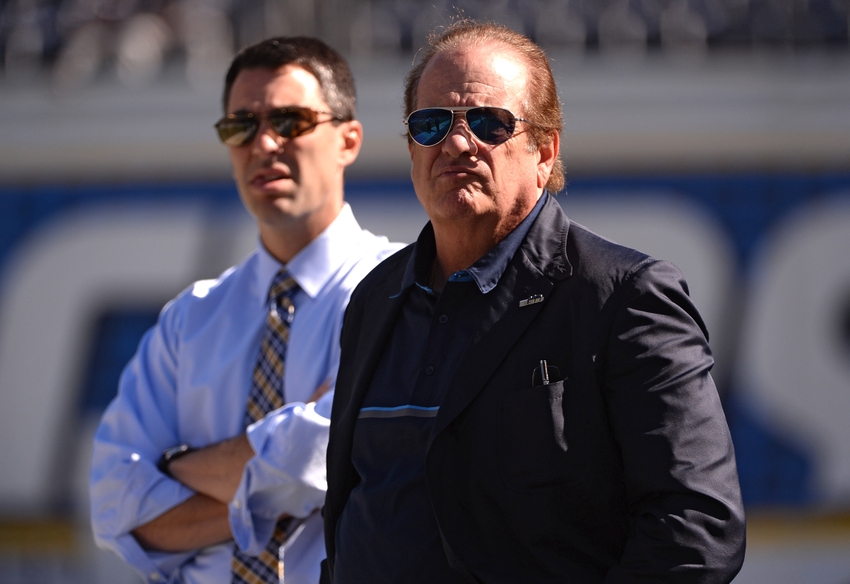 The first step in the San Diego Chargers' move to Los Angeles is 'expected' to take place as the organization will exercise their option to move.
Amidst all the drama of the election, there was a vote for Measure C in San Diego. Measure C would have increased several taxes in the city to help fund the building of a new stadium for the San Diego Chargers. For the vote to pass, it needed to have a two-thirds majority in favor. Instead, it didn't even get a normal majority, with only 43 percent voting yes. Thus, the Chargers moving has been expected since that day in November.
On the first day of December, though, it now seems as if the move to Los Angeles for the Chargers is inevitable—or at least more so than before.
According to a report from ESPN's Jim Trotter, the Chargers are "expected" to exercise their option given to them by the NFL to relocate the team to Los Angeles for the 2017 season. That option was given to current-San Diego at the January 2016 owner's meeting. The organization and chairman Dean Spanos were given a Jan. 15, 2017 deadline to exercise that option. Though there's no word as to when they'll do so, that they will is reportedly not up for debate anymore.
Ever since those owners meetings in January, Spanos and the organization have had a deal in place regarding the logistics of a move to LA with Los Angeles Rams owner Stan Kroenke. That deal involves naming rights, funding for construction, and so on. The only real challenge current-San Diego will face will be building practice facilities and so on.
Yet, this is a complicated issue when it comes to the relocation of the Chargers (though not nearly as loaded of a dilemma as the Oakland Raiders' potential move to Las Vegas).
However uninspired the home crowd has been in San Diego in recent years, there's history there. At least when you talk about the Rams, they were a team that moved from LA to St. Louis before returning. With the Chargers, they are rooted in San Diego. So to move them in this manner feels a bit unfair to fans.
But then again, the fans haven't been showing up and didn't vote to approve Measure C. Perhaps that's a result of the Chargers not having the best product on the field. But maybe they'd have more incentive to build a winner to stay if the fan support was there. It's the NFL's version of a Catch-22 and nothing is simple.
Regardless of your feelings about the move, though, it is happening—or is expected to. So if you're someone who is hurt by the move or doesn't want the team to leave, go ahead and start bracing yourself. It's coming.
This article originally appeared on