Philip Rivers' blind side could be totally exposed against the Browns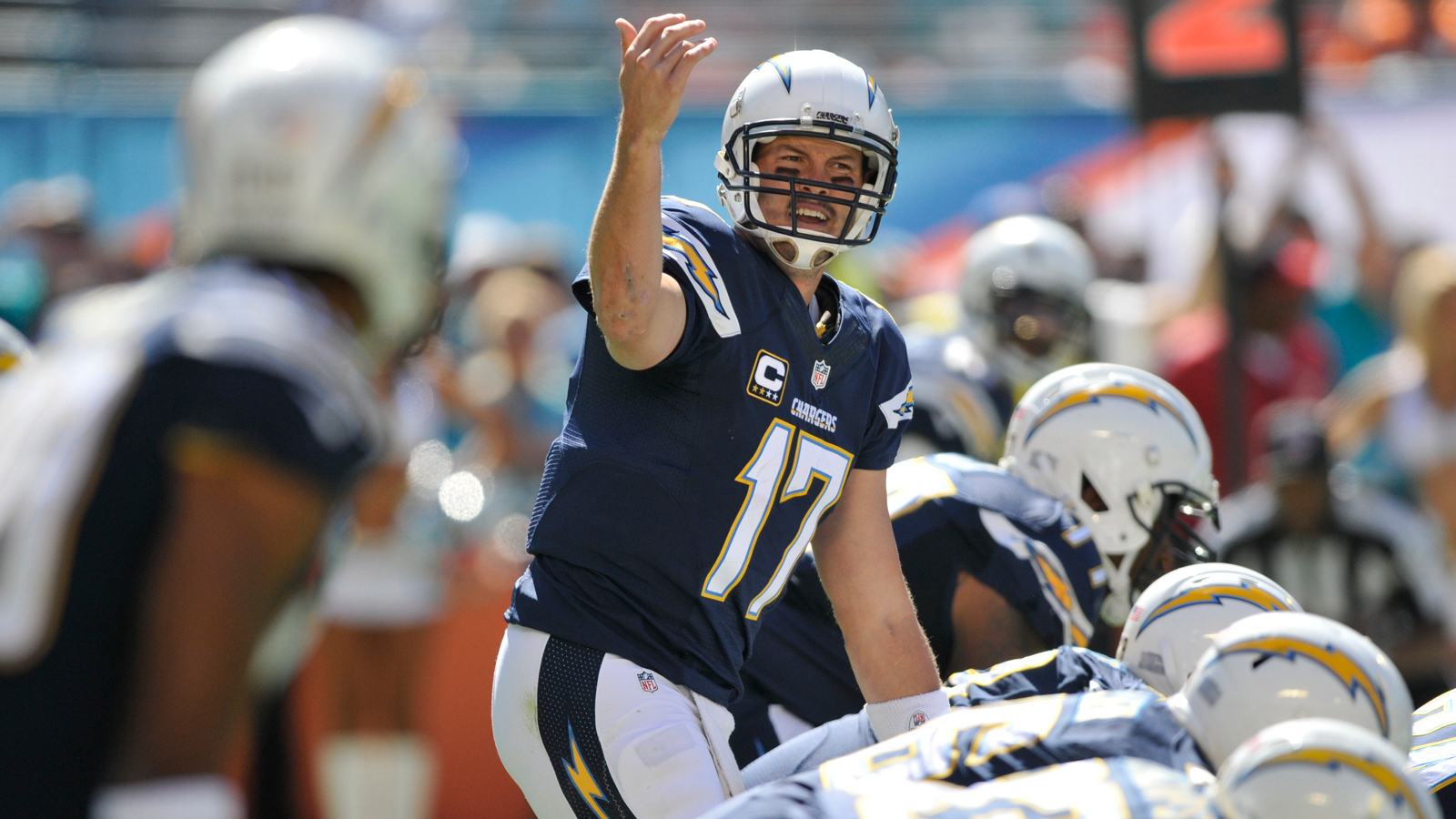 Philip Rivers ought to trade his football pads for a kevlar jacket this week.
Three-fifths of his starting offensive line was withheld from Wednesday's practice. They all suit up on Rivers' blind side.
"It's just so early in the week that we don't know who's going to be called on," Rivers told Chargers.com's Ricky Henne. "But we've got to be prepared for anything. That's where we are right now."
Rivers should prepare for tons of pressure coming from his left. Blind side protectors King Dunlap and Orlando Franklin are iffy for Sunday.
So is center Chris Watt — which means it'll fall on Rivers to diagnose how the Browns will attack his own battered line.
Newly-signed J.D. Walton is expected to start for Watt. Dunlap and Franklin's replacements are still in question.
"Game plan wise, you do some things to simplify and make everybody comfortable," Rivers said. "I know from my standpoint, I've always tried to over-communicate. (This week) I've got to over over-communicate just to make sure we're all on the same page."
MORE NEWS:
Want stories delivered to you? Sign up for our NFL newsletters.