Same ol' Lions, but Same ol' Slay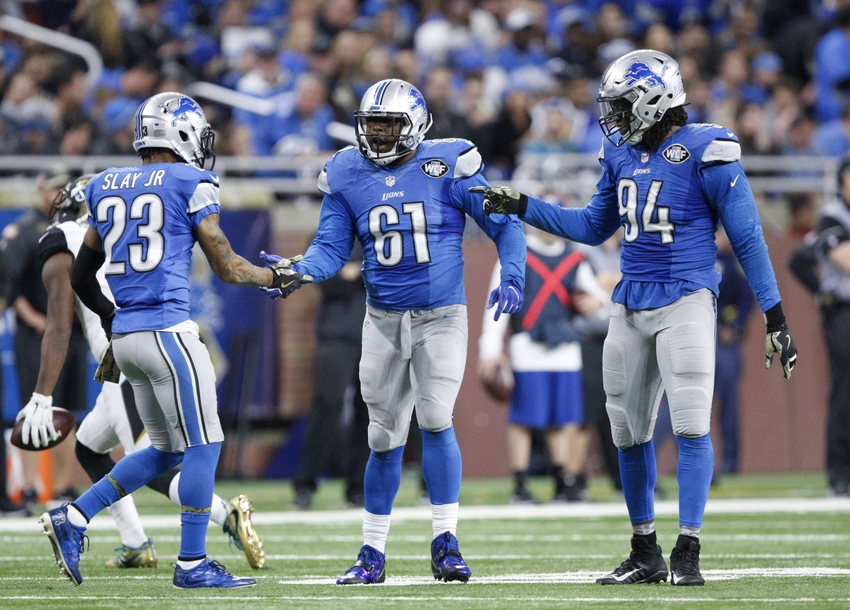 As the case has been most of the 2016 season, the Detroit Lions have struggled to put two halves of solid football together. Despite the odd struggles to the offensive side of the football, the Lions defensive group has stepped up their game with the return of Ezekiel Ansah and Darius Slay.
The Lions began the game strong with Stafford completing all six of has passes including a side armed touchdown to Anquan Boldin who redirected his route to get separation from Minnesota corner back Trey Waynes.
The Vikings responded with a drive of their own leading to a Matt Asiata touchdown run. Though the Vikings put up seven points, there were two plays made by this defense that almost resulted in huge turnovers.
From there, it was a field goal fest. While no team had any turn overs, the defenses turned to brick walls wit their backs to their red zone as this was destined to be a low scoring affair.
Long story short, it seemed the Lions were letting the game sloppy away, while Minnesota has struggled (1-4 in their last 5 games), this is still a solid defense who can make big plays when needed.
Following a Matt Prater field goal tying the game at 13-13 the Vikings had 1:45 left to make a run at victory.
Darius Slay with the pick to set up the #Lions game-winning field goal and division lead. #OnePride pic.twitter.com/RVuftrDcu1

— HighlightHub (@HighlightHub) November 24, 2016
Following a costly third down penalty by Cordarelle Patterson, Sam Bradford throws an interception to who other than Darius Slay who breaks off his man to under cut the route. With 30 seconds left the Lions kneel is out as the savior himself Matt Prater seals the deal with a 40 yard field goal. The Lions improve to 7-4 and sole possession of first place the NFC North.
More from SideLion Report
This article originally appeared on