Sam Bradford Trade Brings Back Ghosts of Brett Favre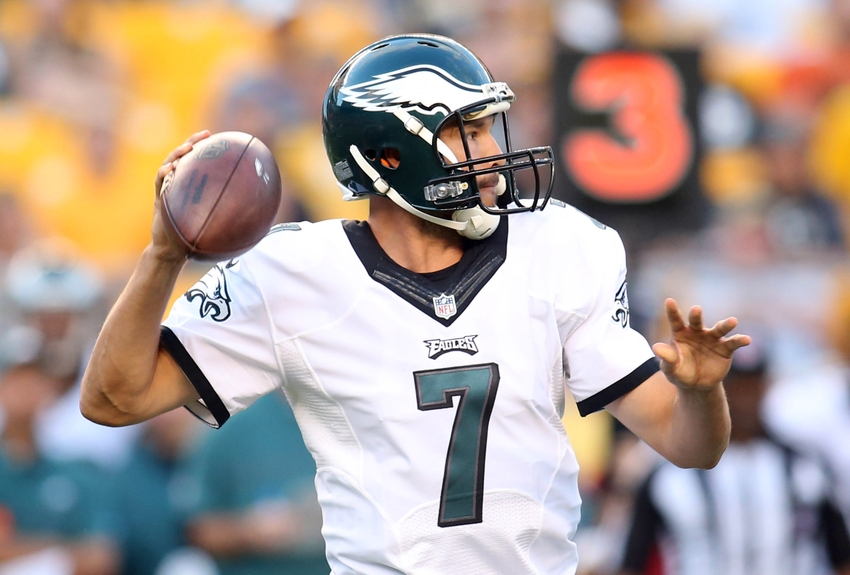 The last name the Minnesota Vikings want to hear as they prepare for 2016 is Brett Favre, but that is what their latest blockbuster deal has created.
Just a day ago the team turned the NFL world upside down when they made the bold and expected move to trade a 1st round pick in 2017 and future 4th round pick in 2018 to the Philadelphia Eagles for the rights to veteran quarterback Sam Bradford. The reasons behind the move were obvious. Teddy Bridgewater suffered a terrible knee injury that knocks him out the rest of the season and perhaps longer depending on the severity of the damage.
Feelings among the coaching staff were that their Super Bowl window was open with Adrian Peterson still trucking and one of the best young defenses in the league. They couldn't rely on that possibility if Shaun Hill took over. So they decided to take a big gamble on Bradford, a former #1 overall pick who has flashed ability for years but never really put it all together.
Source says Sam Bradford is "thrilled" by the trade to Minnesota.

— ProFootballTalk (@ProFootballTalk) September 3, 2016
What does this have to do with Brett Favre? As it turns out the nature of this move is remarkably similar to what happened back in 2008. The Green Bay Packers were interested in making a chance at quarterback to their prized 1st round pick Aaron Rodgers. After initially choosing to retire, Favre wanted to make a comeback. Green Bay decided to trade him to the New York Jets in exchange for a conditional pick that eventually became a 3rd rounder.
The Jets believed they had a Super Bowl-ready roster and just needed a competant quarterback to run the show. The Packers utilized that pick in another trade months later to help them acquire linebacker Clay Matthews. New York started off the season hot but things started going wrong when Favre injured the rotator cuff in his throwing shoulder.
His play began to deteriorate and the Jets faltered down the stretch, finishing 9-7 and out of the playoffs. It's fair to wonder if the same fate awaits the Vikings. Sam Bradford has a long history with injury problems. Since being drafted he has played a full season of 16 games just once. This span includes two torn ACLs.
While the trade itself is understandable in its logic, so was the Favre deal eight years ago. That didn't go well at all. So the Vikings better hope this dice roll doesn't come up snake eyes because it could hurt both in the short and long-term.
This article originally appeared on