Sam Bradford Injury Update: Vikings QB Leaves After Big Hit (Video)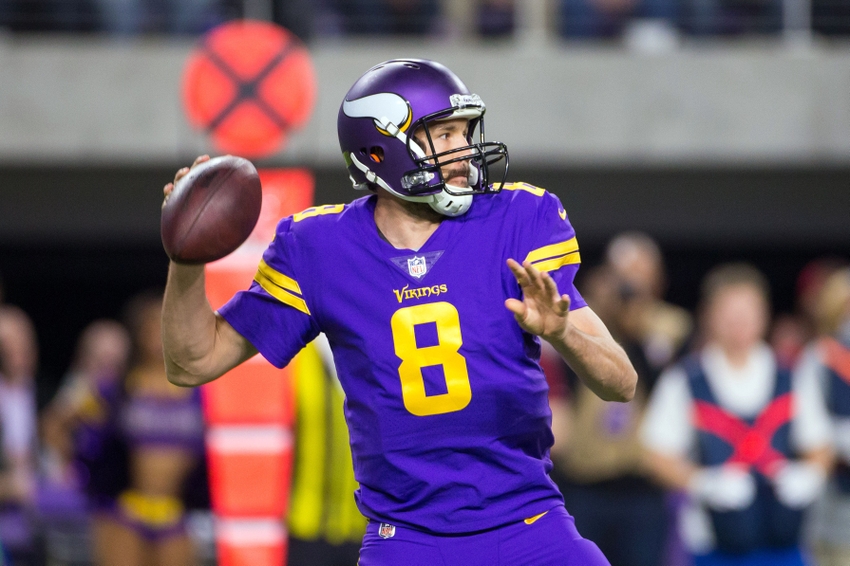 Minnesota Vikings quarterback Sam Bradford took a big hit from DeMarcus Lawrence and was forced to leave Thursday Night Football in Week 13.
What the Minnesota Vikings have endured in the 2016 season in terms of injuries has been absolutely staggering. They lost Teddy Bridgewater in the preseason with a season-ending knee injury. Next, Adrian Peterson went down in the first couple of weeks in the season and has yet to return. Moreover, their offensive line has been completely ravaged time and again to where it's in shambles. However, the one band-aid has been the unlikely Sam Bradford.
The Vikings traded their 2017 first-round pick to get Bradford in the wake of the Bridgewater injury. Making his first start in Week 2, he was on fire out of the gate. However, he's struggled with the offensive line being banged up. And now that porous offensive line might have cost him yet another injury.
On Thursday Night Football in Week 13 against the Dallas Cowboys, Bradford took a huge hit from DeMarcus Lawrence where he took a helmet to the ribs. Here's a look at that hit:
Bradford stayed down on the ground in obvious pain after the hit. He was then helped to the sidelines in the middle of the drive where he was talking to trainers.
Shaun Hill then came in relief for the starter and he too was sacked before the Vikings had to punt. Soon after, the half ended and we are still awaiting full updates as to the extent of Bradford's injuries. We'll update you as soon as that information is available.
This article originally appeared on