Sam Bradford completes pass to himself (Video)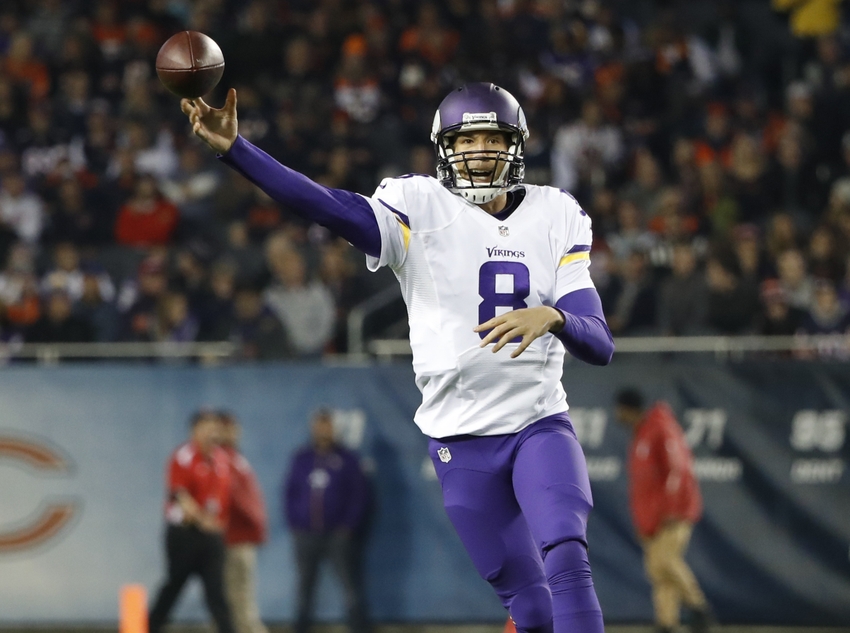 Sam Bradford always doesn't complete passes, but when he does, he catches it himself.
After losing in consecutive weeks, the Minnesota Vikings are in dire need of some help on the offensive side of the ball. In lieu of their offensive struggles, former offensive coordinator Norv Turner left the twin cities. Turner, known as an offensive guru was hindered due to injuries to Adrian Peterson and Teddy Bridgewater. Since Turner's unexpected departure, he has been replaced by Pat Shurmur.
Under the new offensive coordinator, the Vikings began their innovative plan as they added a new wrinkle to the sputtering offense. Well, sort of. Quarterback Sam Bradford took matters into his own hands as he completed a pass to himself. Bradford maximized his turtle-like speed as he scampered for five yards.
Sam Bradford completes a pass to Sam Bradford. Gain of 5!

*Not a typo* #SKOL #DETvsMIN https://t.co/YzHBtQC1Vs

— NFL (@NFL) November 6, 2016
The reception by Bradford is the first of his career, and he now has more receptions on the season than the Vikings top draft pick Laquon Treadwell.
The NFC North showdown between the Vikings and Lions will be a huge game as both teams are in search for a victory. Minnesota is looking to get back on the winning track after a 5-0 start, and Detroit is attempting to make a push out of the middle of the pack in the NFC.
If Detroit wins the game, it will give them four wins in the last six games pushing their record to 5-4. If Minnesota loses the game, their grip on the NFC North will be loosened. The NFC North is a three-team race with Green Bay, Detroit, and Minnesota, therefore divisional games are vital for them.
Thus far, Detroit is winless in the division, and a win would give them a confidence boost displaying that they can compete within the division. Minnesota has only loss one game in the NFC North, but if they are relying on the dual-threat abilities of Sam Bradford, losing could become a norm.
This article originally appeared on