Sam Bradford Completes 5-Yard Pass to Sam Bradford (Video)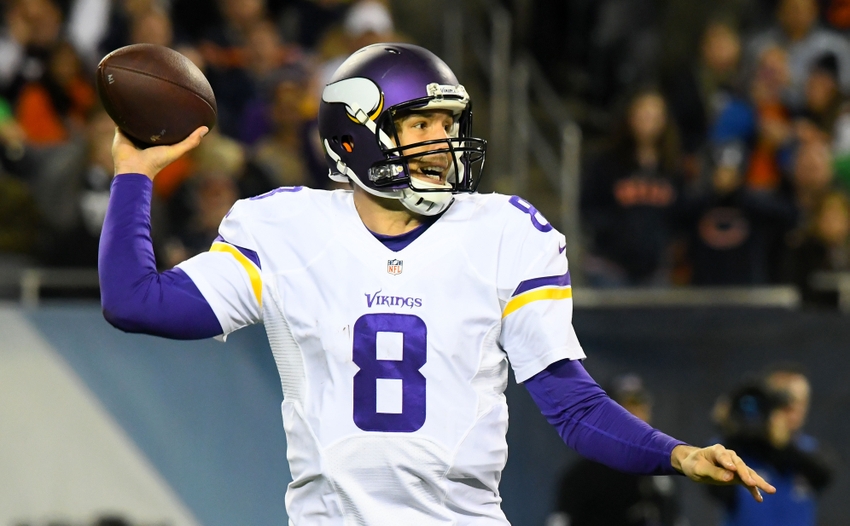 That's not a typo—Minnesota Vikings quarterback Sam Bradford completed a five-yards pass to himself on Sunday against the Detroit Lions.
Sam Bradford and the Minnesota Vikings were absolutely embarrassed last week on Monday Night Football. Despite being the better overall team, the Vikings got shellacked by the Chicago Bears. So coming into their NFL Week 9 matchup with the Detroit Lions, Bradford and Co. were looking to rebound. However, I'm not sure one of the quarterback's completions was exactly how they drew it up.
Midway through the first quarter, the Vikings were trying to get something going. More importantly, he was trying to survive playing behind his horrendous offensive line. As he dropped back quickly to try and throw, though, Lions defensive tackle Tyrunn Walker got his hand up and batted the ball into the air.
Ever the savvy veteran, Sam Bradford wasn't about to let the play die there, though. With the ball in the air now being live, the quarterback got under it, caught it, and then took off to the right sideline for a solid little gain. That's right; Bradford completed a five-yard pass to Bradford:
Sam Bradford completes a pass to Sam Bradford. Gain of 5!

*Not a typo* #SKOL #DETvsMIN https://t.co/YzHBtQC1Vs

— NFL (@NFL) November 6, 2016
You can go ahead and file that under plays you likely won't see again this year. Of course, we've already seen two ties in 2016, so who knows what's going to happen. Maybe the quarterback pass to himself will become the new offensive trend.
Considering that Bradford looked like he was scared for his life after catching it, though, I'd bet that he's not hoping this catches on any time soon.
This article originally appeared on