Saints vs. Rams: Five brave predictions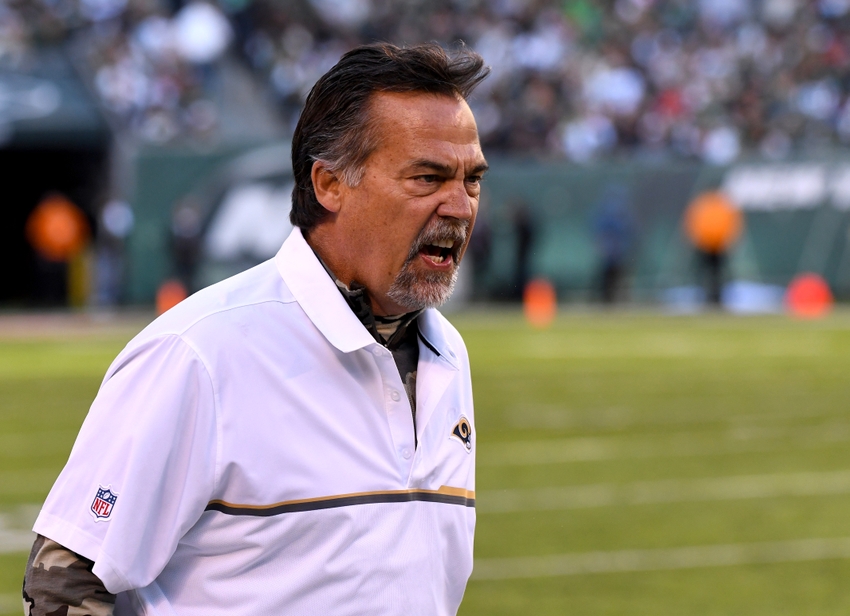 The New Orleans Saints host the Los Angeles Rams this Sunday. The Saints are heavy favorites. But if they lose, it would be the final nail in the coffin on a disappointing 2016 season.
Who Dat Dish has some brave predictions for the matchup. Some predictions are not so brave. Others are statistically unlikely. With a rookie quarterback coming to the Dome, who knows how it's going to turn out. Not us, that's for sure. But we're giving it a shot.
Dannell Ellerbe leads team in tackles
This is easily the most obvious of my predictions. If Ellerbe can play the whole game, which it very much looks like he will, there's a very good chance he leads the team in tackles. Craig Robertson will have a shot at it as well.
Really, the success of this prediction comes down to how often the Saints choose to blitz Goff. When the Saints brought pressure against Carolina, they usually sent Ellerbe. He had great success. But blitzing takes him out of position to make open field tackles.
I actually do expect the Saints to bring plenty of pressure against the rookie QB. The difference between this game and Carolina is that the pressure will likely be disguised as often as possible. That means that Ellerbe will often be able to roam the field. He'll still have to unseat Robertson at the top of the tackle-tree. But it's possible, and is the first of my bold predictions.
New Orleans intercepts Goff twice
If the Saints choose to bring consistent pressure on Goff, they'll do so to try to force him into hurried throws. As Craig Robertson said about the matchup, the Saints will come prepared for the type of reads that Goff tends to go to under pressure. Expect plenty of robber concepts and disguised, underneath zones.
It'll be primarily on Robertson and the other LBs to make these plays on the ball. They've shown the ability to come away with INTs in recent weeks, and will have plenty of opportunities against the rookie QB. And if the Saints can get a big lead, L.A. will be forced to go to Goff early and often.
All three Saints WRs score touchdowns
It hasn't happened all year, but it feels inevitable. With the wild talent of this Saints receiver group, it's only a matter of time before Brees finds each of them in the end-zone.
That's not to say that the Rams CBs are slouches, by any means. They have some talent in their secondary. But if the Saints choose to avoid Aaron Donald by attacking L.A. through the air, each receiver should have their shot at scoring.
We all know that they're all capable of winning their matchups. Cooks is the dangerous deep threat, Michael Thomas is unjammable, and Willie Snead, the jack-of-all-trades, is one of the most effective slot receivers in the league.
With the Saints' tendency to spread the ball, it's hard to predict who will get the touches. It could very well be Fleener's day, or any of the backs. Even Cadet could get his touches against this stout front-seven. But I'm calling it for the receivers. Big day for Brees and this Saints offense.
Todd Gurley churns out a big TD
I'd be understating it if I said that Todd Gurley's season has been a disappointment. The second-year back was poised to have a big year, yet has only produced one run of longer than 20 yards. Certainly, that has more to do with the Rams struggles on offense than Gurley's own talents, but the fact remains. He's struggling.
As well as the Saints have played in run defense recently, it feels like time for the floodgates to break open. Gurley is a talented and elusive back. If Goff can get any semblance of a passing game going, it will open up the lanes for Gurley.
So the first of my truly brave predictions: Gurley breaks a long one out on this defense. If he can get into the second level with space, all he'll need to do is make a few guys miss and he can take it to the house. He has the tools. He just needs to opportunity.
Aaron Donald has three TFLs
As underwhelming as this brave prediction seems, Donald only has 9 TFLs on the season, to go with 5 sacks. He's a disruptive force, but as a DT that doesn't always translate into consistent stats.
But I expect the Saints to take a big lead in the contest. That means they'll be running the ball. And Sean Payton has never been one to run plays to the edge. He prefers deliberate backs, who run behind guard or tackle. Aaron Donald will have plenty of opportunties to blow plays up.
Yes, the Saints have a top-tier center in Max Unger. And yes, if Terron Armstead can suit up, they'll get to move Peat back over to LG. But as well as Peat's been playing, he tends to have at least one mental mistake a game. And Jahri Evans has been slowing as the season progresses.
So the last of my brave predictions: Aaron Donald, three tackles for losses.
Brave prediction honorary mention: Delvin Breaux doesn't allow a reception. Only reason this isn't up is that I predicted it earlier in the year, to disappointing results. But I doubt the rookie QB even looks his way very often.
Brave Predictions Final Score: Saints 30, Rams 14
This article originally appeared on