Saints kicker caddies for PGA Tour pro at Players Championship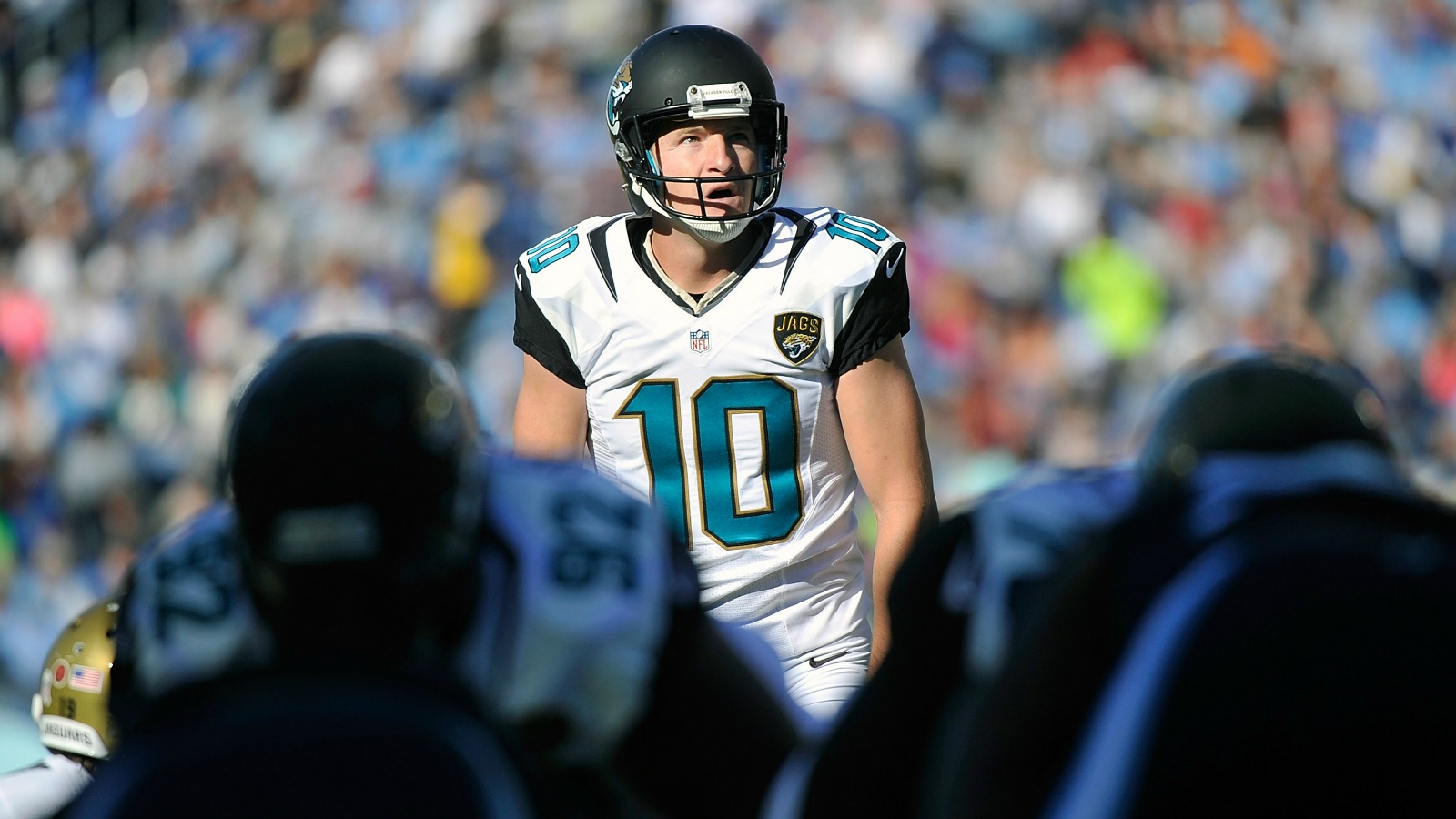 On what was a brutal day at the Players Championship for many golfers in the field, Steve Wheatcroft shot himself into 70th place with a 7-seven over par round of 79 Sunday. With the entire field in front of him, Wheatcroft turned to a new caddie for his final 18 holes – New Orleans Saints kicker Josh Scobee.
Alright Jacksonville, I'm searching for some good mojo tomorrow so I'm pulling Jax legend @JoshScobee10 off the sidelines to caddy. #rookie

— Steve Wheatcroft (@wheatiePGA) May 15, 2016
It's nothing against my normal caddy Mike, just trying to have a little fun tomorrow with a buddy seeing I'm in 70th place.

— Steve Wheatcroft (@wheatiePGA) May 15, 2016
Scobee might just be the best golfer in the NFL (he's got a plus-3 handicap), and like Tony Romo has attempted to qualify for the U.S. Open. In 2015, Scobee famously challenged Tiger Woods to a money match for $100,000 a hole.
Tiger- meet me at San Jose Country Club tomorrow, $100,000 a hole. You get 2 a side.

— Josh Scobee (@JoshScobee10) February 11, 2015
Wheatcroft managed a 73 with Scobee on the bag Sunday.