Saints fantasy football: Week 12, Rams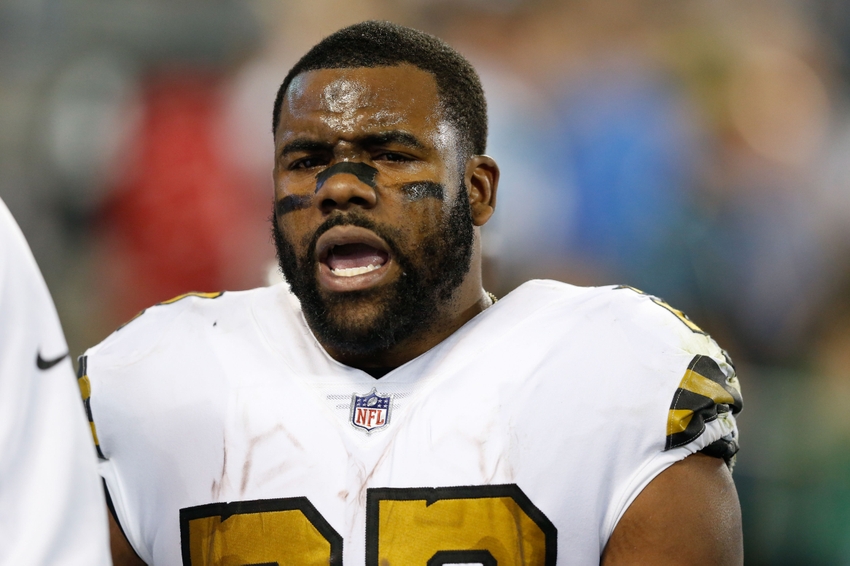 The Saints play the Los Angeles Rams at home on Thanksgiving Sunday. Who Dat Dish breaks down the fantasy outlook for the Saints.
In the Saints high-powered, multi-faceted offense, it can be hard to identify who's going to succeed from week to week.  We're here to help. Here's our breakdown of the fantasy outlook for all Saints players in Week 12.
Drew Brees
Drew Brees fantasy outlook: Start him.
The Rams defense has put up some big numbers recently. But they've yet to face a top tier offense, and they're coming to the dome. I expect the Saints to put up some big numbers.
Yes, Aaron Donald does present a unique threat to Drew Brees. Brees really needs to be able to step up in the pocket to get air under his throws. But with Max Unger and this excellent offensive line, I think Donald will be held in check.
I also expect the Saints to attack primarily through the air. They've never been much of an attack-the-edge run game, and Donald will make life difficult up the middle. So Brees will get his opportunities. And he'll make the most of them.
Mark Ingram
Mark Ingram fantasy outlook: Sit him.
Ingram is coming off a concussion, but it looks like he's going to play. Still, he hasn't put up great numbers recently, and is facing a very dangerous defensive front in the Rams.
Ingram gets most of his action up the middle, and with Aaron Donald lining up at DT there likely won't be much space. I'm sure the Saints will try to get something going around the edges. But they're most effective when running behind the guards and tackles. They prefer to attack the sidelines through the air.
All that said, Ingram is still the bell-cow back, and there's a good chance the Saints will take a big lead in this one. Pair that with the possible return of LT Terron Armstead, and there's still a chance for Ingram to have a solid game. He may be a valuable target out of the backfield. But he's still a low-end RB2 until he can show some production.
Tim Hightower
Tim Hightower fantasy outlook: Sit him.
If I'm down on Ingram in this one, there's little to no reason to be more optimistic about Hightower. He's not the threat out of the backfield that Ingram is. The only possible advantage is that the Saints have shown more willingness to run toward the edges with Hightower.
But I just don't see him reaching anything close to the production he found against the Seahawks and Niners. He had 12 carries last week against the Panthers, but that's only because Ingram was knocked out of the contest with a concussion.
If, for some reason, Ingram doesn't suit up, Hightower becomes a viable option as the only productive back on the roster. But if Ingram is a go, which he looks to be, then sit Hightower.
Brandin Cooks
Brandin Cooks fantasy outlook: Start him.
As well as the Rams defense has played, they've tended to give up some big games to WR1s. And with the huge array of weapons on this Saints offense, they can't afford to sell out on Cooks.
I expect a big game. Remember, all Cooks needs is one play. He's as big of a home run threat as you'll find in this league. And every week he's looking more dangerous in the intermediate game.
It can be hard to predict receiver production on a team that spreads the ball as much as the Saints do. But I'm making a prediction now: Cooks stretches the field and comes away with a big afternoon.
Willie Snead
Willie Snead fantasy outlook: Sit him.
Snead, Snead, Snead. I just can never seem to get my predictions right for this guy.
On the one hand, he's as dangerous a slot receiver as you'll find in the league. On the other, he's more of a possession receiver than anything else. And yet he can also stretch the field down the seams.
I just can't in good consciousness recommend the start. He's too unpredictable. Cooks is a more consistent home run threat, and Thomas is a more consistent target. Brees absolutely loves to look Snead's way on third down, but that makes up most of his action.
If you're in need of a player, Snead does have a high ceiling. But his chances of reaching that ceiling aren't great. He's a FLEX option at best.
Michael Thomas
Michael Thomas fantasy outlook: Start him.
Thomas has had a few bad outings recently. Against the Broncos he fumbled twice (really, three times), and was subsequently not heavily involved against the Panthers. But I chalk that up to physical CB play from both teams. Thomas is certainly not in the dog house.
He's not a WR1 by any means, especially in such a multi-faceted offense. But he's a goal line threat, and is emerging as a deep threat. He is a great route runner, wins at the line, and can make spectacular catches. He's going up against a solidly deep group of CBs. But Brees trusts him, Payton trusts him, and I trust him.
Coby Fleener
Coby Fleener fantasy outlook: Sit him.
The Rams have given up some decent yardage to TEs this season, and Fleener has looked more competent every week. But while he's got all the tools to succeed in this offense, he always seems just a bit too soft to make the catches the Saints are asking him to make.
Next year may be his year. I wouldn't be surprised. Like I said, he's getting better every week. I just don't think he deserves a start this week, especially against this defense. Yes, with a player with his tools, you never know. But you can take a guess.
Saints Defense
Start, start, start, start. I expect to finally see the defense that Saints media raved about all offseason. Breaux and Ellerbe are full participants in practice, and there are no dire injuries anywhere on the unit. Jared Goff has only played one NFL game, and he didn't look great.
I'm sure the Rams will try to get Todd Gurley going early, but the Saints have had remarkable success defending the run recently.
They may be in for a big game defensively. I can't think of anything I'd rather have for Thanksgiving Sunday.
This article originally appeared on