Saints' Defense Early 2017 NFL Draft Choices: Alabama 'Crimson Tide' Bound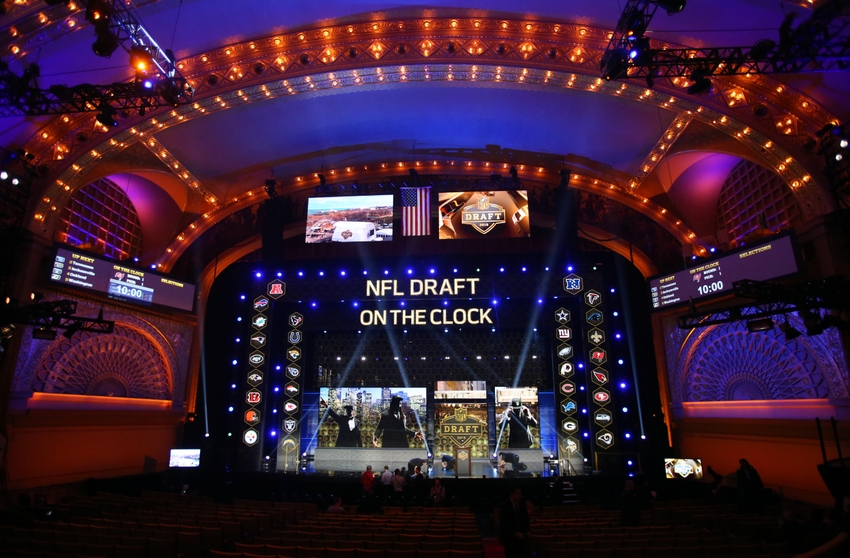 Who Dat Dish previews some Saints options for the 2017 NFL Draft.
The New Orleans Saints are having a rocky season. It's been up, down and, at one point, steady. Fans and analyst can't predict what's going to happen next, and most have given up on the playoffs. Now, the best thing for everyone to do is to look forward to the 2017 NFL Draft. There are plenty of positions the Saints can focus on, but what's hurting them most is the defense. Well, that's arguably speaking because some may say quarterback Drew Brees needs help on offense. However, this piece will highlight four players from the University of Alabama, who could help out the Saints' defense in a big way.
Eddie Jackson, Senior Safety
Despite his season ending early due to a leg injury, Jackson has done big things for the Crimson Tide. He'll be an even bigger threat at the next level. Like most young players, Jackson's hungry and is ready to compete against the veterans he looks up to.
Jackson will be a good asset to the Saints because he can play at both the safety and corner positions. Although he's best at safety, Jackson is an elite lock-down corner. His sophomore year, he had a total of 41 tackles, one interception, six pass break-ups,  a sack, and a fumble return. The following season at safety he racked up 46 tackles, two pass break-ups and touchdowns, and six interceptions.  Jackson is young, quick, and when fully healthy he can compete with the new and freshly young receiving corps.
Reuben Foster, Senior Linebacker
Reuben Foster is one of a kind, and a true example of the tough backs the Alabama defense breeds. Foster can play the middle and outside positions. He's a headhunter! He performs his best when only focusing on the running back and the QB. Within the last year, Foster has improved on his man coverage but it still needs some work. That's something the Saints can fix during the off season. In the last two years, Foster has recorded 173 tackles, three sacks, 11 pass break-ups, and seven QB hurries. Yes, playing in the NFL is a ball game, but Foster will only get better as time goes on!
Tim Williams and Ryan Anderson, Senior Linebackers
Tim Williams and Ryan Anderson are like a two-for-one special, however that won't be the case come NFL draft time. The Saints can only have one, but there's nothing wrong with that. Williams and Anderson are fun to watch at the outside linebacker positions. It's like you're watching the same person playing the same position (opposite sides) at the same time. They're quick off the ball, headhunters and love getting at the quarterback. In the last two seasons, Williams has accumulated 18.5 sacks, 14 QB hurries, 2 pass break-ups and forced fumbles, and 42 tackles. At the same time, Anderson has acquired 12.5 sacks, 18 QB hurries, two pass break-ups, five forced fumbles, and  76 tackles. May you be reminded, the season isn't even over yet.
One of these exclusive and unstoppable pass rushers, will be able to help get pressure into the Saints' opponents backfield. Restrain on other QBs means less points on the board for the competitor and more hope for the Saints!
https://www.youtube.com/watch?v=5Xui26NJCNM
More from Who Dat Dish
This article originally appeared on