Saints Cut Ties with Running Back C.J. Spiller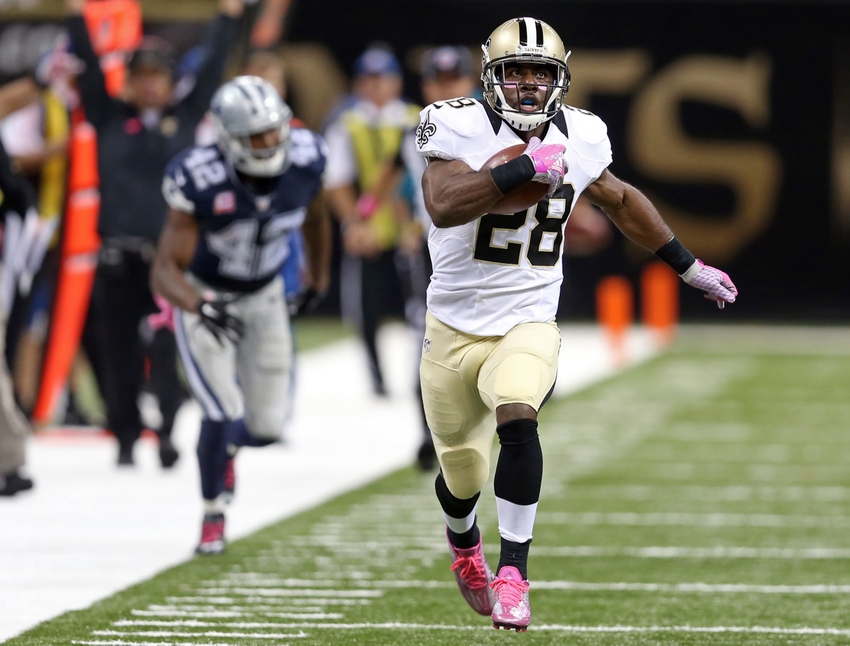 The former Clemson star and 2010 first round pick of the Buffalo Bills has never lived up to the potential he showed in college.
The New Orleans Saints cut ties with running back C.J. Spiller on Tuesday. The former 2010 first-round pick of the Buffalo Bills was a "healthy scratch" in week one's contest pitting the Saints against the Oakland Raiders.
A healthy scratch is never a good thing and it's obvious Spiller has been in and out of Sean Payton's dog house since he joined the Who Dats as a free agent in 2015. The veteran had been signed to a four-year, $16 million deal.
All Potential and No Results
Spiller's first year with the Black and Gold didn't go as planned to put it mildly. He had been seen as a potential offensive threat in the mold of Reggie Bush, Pierre Thomas, and Darren Sproles, running the ball and receiving out of the backfield., a role as an amplified "third down back" that has featured heavily in previous Sean Payton designed offenses.
Aside from one standout reception against the Dallas Cowboys in overtime to give the Saints a "walk-off" win in 2015, Spiller never came close to living up to expectations. Coming out of Clemson as a rookie, Spiller similarly never lived up to expectations for the Bills.
The running back finishes his Saints career with 36 carries for 112 yards (3.1 yard/carry avg.) and 239 receiving yards on 34 catches for 2 TDs.
Saints Free Agent Problems
Unfortunately, C.J. Spiller can be added to an ever-growing list of high profile Saints free agent acquisitions who have under-performed in recent years. Brandon Browner and Jairus Byrd are other glaring examples of that trend though Byrd, somehow, still finds himself as a starter on the current Saints roster.
Spiller's Future
It's telling that the Saints couldn't find a suitable trade partner looking for a running back with Spiller's unquestioned potential. But when a player's potential never turns into results teams give up on them. It will be interesting to see if this college standout will land on a roster in the future.
The Atlanta Falcons, on Tuesday, added former Alabama Crimson Tide QB Blake Sims to their practice squad where he projects to be used as a running back in their offensive scheme. With teams making reaches like that it's likely C.J. Spiller will be given another chance to redeem himself , just not with the Black and Gold.
Roster Moves
The Saints have had to make some tough decisions with their roster as rookie DT Sheldon Rankins is already on IR and the team needs to make room with Delvin Breaux being out as long as six weeks or more.  Injuries to tight ends Josh Hill and Chris Manhertz leave questions with Coby Fleener being the only 100% healthy TE on the roster.  Depth at cornerback also needs to be addressed and Spiller's roster spot was taken by signing free agent cornerback B.W. Webb earlier in the day.
This article originally appeared on