Saints at Chargers live stream: How to watch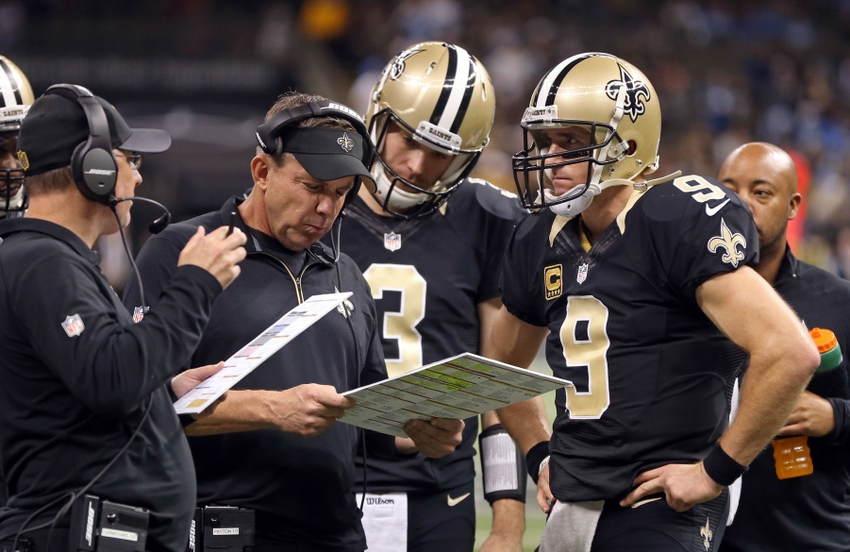 Here's how you can watch Sunday's inter-league matchup in Week 4 between the New Orleans Saints and San Diego Chargers.
On Sunday Oct.  2, the 0-3 New Orleans Saints travel to sunny SoCal to face the 1-2 San Diego Chargers. The game is close to a must-win for the home team, but even more important for the traveling Saints looking for their first win of the season. Both teams have had heartbreaking starts to the season, blowing big leads in Week 1, the Saints to the Raiders and the Chargers to the Chiefs, and also suffering close losses in road matchups against the Giants in Week 2 (Saints) and the Colts in Week 3 (Chargers).
New Orleans has been the same offensive juggernaut through three weeks behind the league's leading passer Drew Brees, who has already accumulated 1,062 passing yards. Even with a Week 2 clunker against the Giants, when they scored 13 points, the Saints are still third in the league in total offense at 423 yards per game. Unfortunately, the NOLA defense has been as bad as ever; the team is giving up 32 points and 448 yards per game, which both rank second to last in the league. The team will need to show some semblance of defensive improvement to have any chance this season.
San Diego is a somewhat respectable 1-2, given it has suffered season-ending injuries to starters in three consecutive weeks, losing Keenan Allen and Danny Woodhead on offense and Manti Te'o on defense. The team is also dealing with an injury to first-round pick and training camp holdout Joey Bosa, who has yet to make his NFL debut and is questionable for Week 3. Despite a convincing 38-14 Week 2 home win against Jacksonville, San Diego has been up to old tricks this season, blowing a 21-3 halftime lead Week 1 at Arrowhead and losing a 4th quarter lead on the road to the Colts in Week 3.
Considering the context of their seasons, both teams really need a win in a game that should stay fairly competitive due to the lack of defense on both sides. The game will mark Brees' third matchup against San Diego, where he played for the first five years of his career. Brees is 2-0 against his former team, but this will be his first time returning to Qualcomm Stadium in 11 years. He will face the man who has replaced him in Philip Rivers, in what should be a great game, despite the teams' combined 1-5 record.
TV: Fox
Time: 4:25 p.m. ET
Broadcasters: Chris Myers, Ronde Barber
Live Stream: Stream 1 | Stream 2
A live stream of the game can also be viewed via Twitter. This games profiles as a high-scoring affair between two teams desperate for a win.
This article originally appeared on